Survival Enterprises opens first retail outlet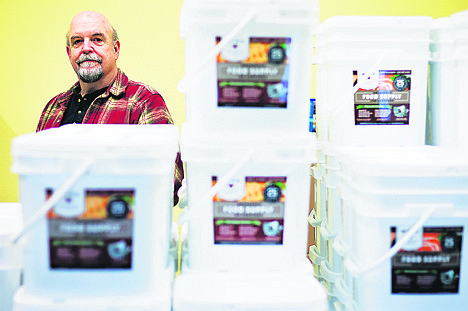 <p>Kurt Wilson, owner of Survival Enterprises, has recently expanded his wholesale business of survival and food storage products to a retail store in Coeur d'Alene.</p>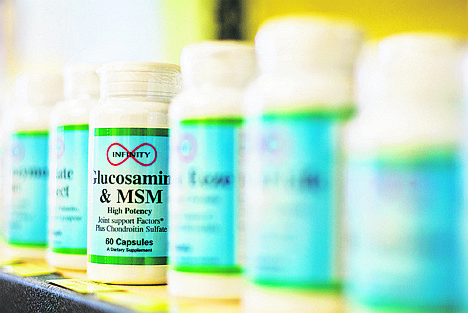 <p>The Survival Enterprises brand of supplements, Infinity, is now available on shelves at the company's new retail location on Dalton Avenue.</p>
Previous
Next
by
David Cole
|
December 28, 2010 8:00 PM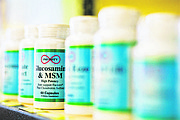 COEUR d'ALENE - Survival Enterprises, a wholesale and mail-order seller of long-term-storage food and nutritional products, has opened its first retail space.
The 1,800-square-foot retail area is located at 233 W. Dalton Ave., next to Survival Enterprises' warehouse, said Kurt Wilson, the company CEO.
The retail outlet will be open 9 a.m. to 3 p.m. Monday through Friday. It can also be open by appointment, Wilson said. He runs the business with his wife, Angie, and son, Erik.
The company's warehouse has 3,500 square feet of floor space at 235 W. Dalton, Wilson said.
The company does about $500,000 to $3 million annually in sales, he said. The first half of this year's sales were excellent, he said, but the economy has really hurt business the rest of the way.
He said the business sells meat (including canned bacon), and freeze-dried fruits and vegetables and other food that can be stored for 10 to 25 years. It sells canned seeds for all common types of vegetables. Vitamins, minerals, oils and herbal products also are offered.
Non-food items include short-wave radios, water-purification units, knives and sharpeners, and emergency cook stoves and heaters.
The business moved to Coeur d'Alene from California in 1998, prior to Y2K, he said.
The business ships its products worldwide, including South and Central America and Europe. Government agencies also buy the products, including the U.S. Forest Service, he said.
"People who buy from us come from all walks of life," he said.
He said that customers have been dropping by the warehouse looking to buy the products, so opening a retail outlet made sense, he said.
Also, he said, "People can walk in now and see what we have."
According to the website, "While we can, Survival Enterprises will supply those of you who are thinking of the future, long-term storage and emergency foods, water-treatment units and the strongest nutritional products available."
The website says that people are constantly under economic and political attack, "not only from our own governments, but giant corporations who want us totally subservient to their whims. Every day we hear of new atrocities our politicians plan, which affect our ability to buy the food and nutritional products we want."
Wilson is known by some for his radio program, "The Armchair Survivalist," which can be heard on Sundays.
He said the business started in 1984 in Modesto, Calif., originally selling collectible weapons.
Food sales started in the early 1990s, and sales of those items started to outnumber the weapons.
Information: www.se1.us, or (800) 753-1981
Recent Headlines
---