Aaron Tennessee Benson display featured in NIC Corner Gallery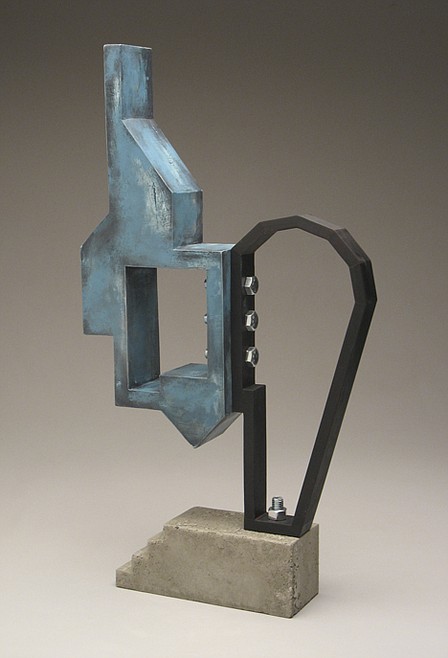 <p>Building Parameters: A stoneware, wood, concrete and steel piece by artist Aaron Tennessee Benson.</p>
|
December 10, 2010 8:00 PM
Originally from Knoxville, artist Aaron Tennessee Benson is drawn to every step of the building process-from architect to contractor-and places himself in each role involved in the creation of a building. Benson's clay/mixed media pieces for the exhibit "Building Parameters" will be on display through Feb. 3 in the Boswell Hall Corner Gallery at North Idaho College.
"We all place a great deal of trust in a structured lifestyle; I want people to see how order strengthens and stabilizes our daily life," Benson said. "There is structure everywhere from the makeup of our bodies to the stoplights that keep traffic flowing in our cities. Where would we be without rules and guidelines?
"Through the eyes of an architect, I find security within order and structure, in my work and in my life," Benson said.
Benson holds a bachelor's degree in ceramics from the University of Tennessee. He has been working with clay for more than 12 years and is currently a firing technician for the Archie Bray Foundation in Helena, Mont. His works have been shown nationally and are part of several private collections across the country.
Rather than holding an opening reception, this exhibit will feature a special closing reception from 5 to 7 p.m. Thursday, Feb. 3 in the gallery. A gallery walk will be held at 10:30 a.m. Feb. 3 followed by a lecture and presentation at 1 p.m. in Molstead Library Todd Hall.
Boswell Hall Corner Gallery hours are from 10 a.m. to 4 p.m. Monday through Friday. Admission is free.
Information: (208) 769-3276
Recent Headlines
---