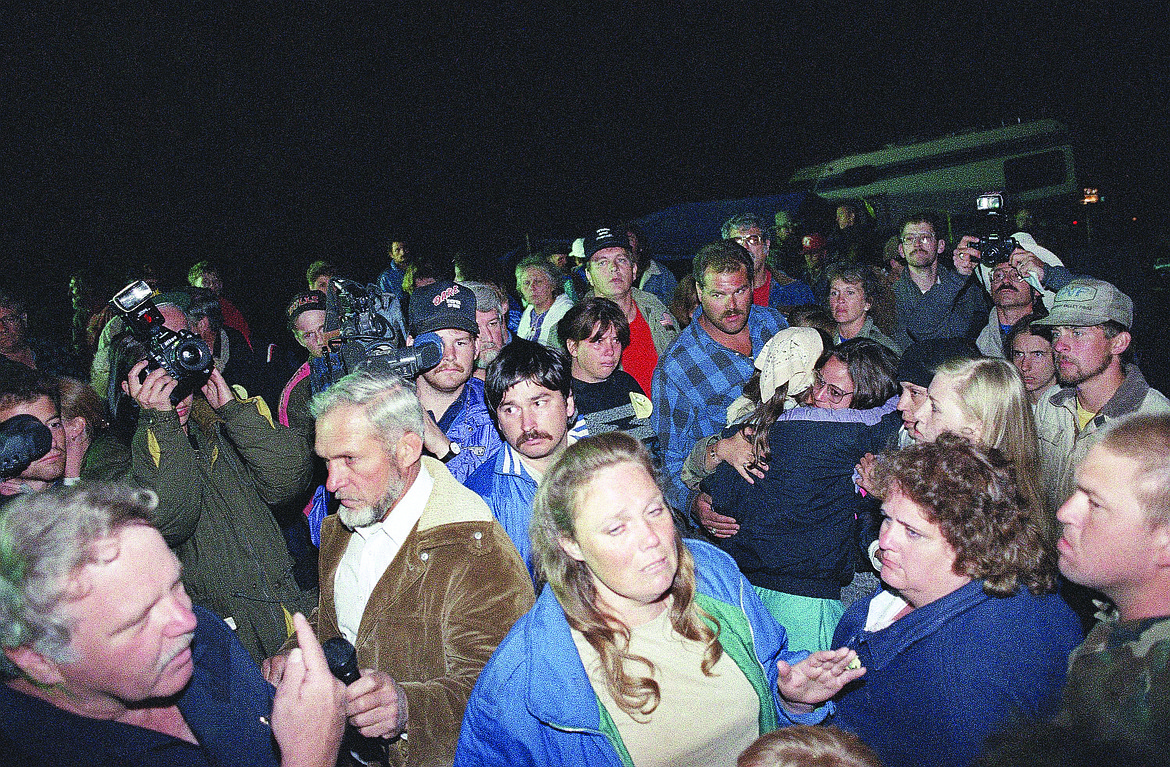 Supporters of Randy Weaver react after learning Weaver's wife Vicki was killed more than a week ago in the initial gun battle with federal authorities which began a continuing standoff near Naples, Idaho, Aug. 29, 1992. Randy Weaver also lost a son in the shootout that killed a U.S. Marshal.
August 21, 2022
Stories this photo appears in:

August 21, 2022 1:06 a.m.
Today marks 30 years since an 11-day standoff shook many in the region to their core.
---