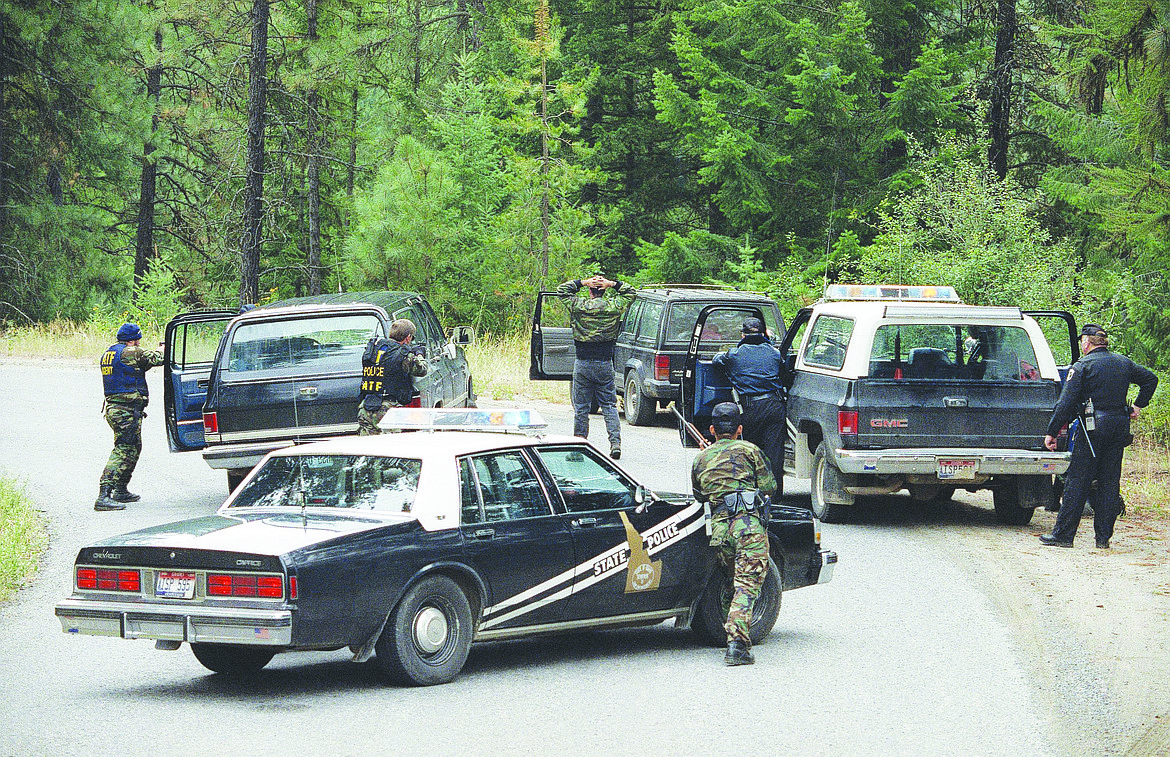 With guns drawn, agents of the Bureau of Alcohol Tobacco and Firearms and the Idaho State Patrol place the first of five neo-Nazis under arrest near Naples, Idaho, Aug. 25, 1992. Numerous weapons were found in the group's car (back, center) near a police barricade three miles from the site of a four-day standoff with white supremacist, Randy Weaver. The five will face weapons charges.
August 21, 2022
Stories this photo appears in:

August 21, 2022 1:06 a.m.
Today marks 30 years since an 11-day standoff shook many in the region to their core.
---