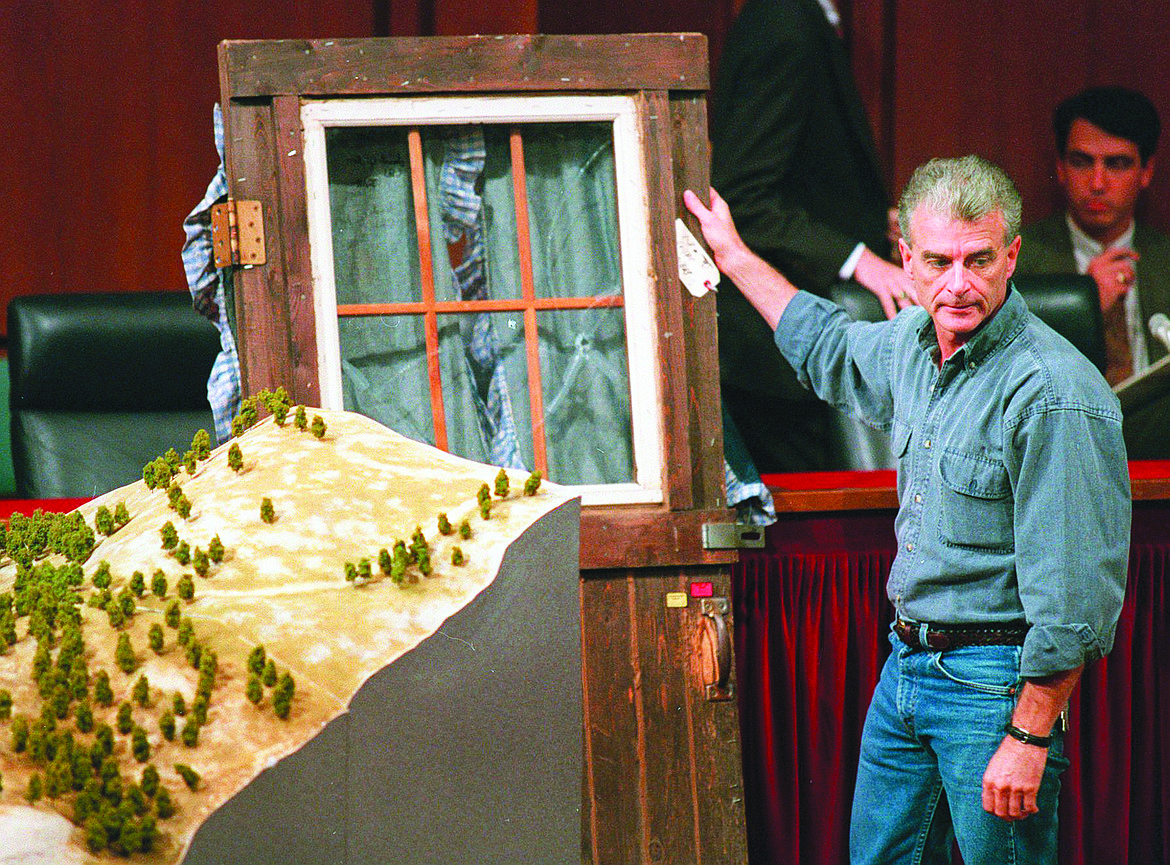 Randy Weaver holds the door of his cabin showing holes from bullets fired during the 1992 siege of his Ruby Ridge, Idaho, home, model at left, during testimony before the Senate Judiciary Subcommittee on Capitol Hill in Washington on Sept. 6, 1995. Weaver had died at the age of 74. The Ruby Ridge standoff left three people dead and served as a spark for the growth of anti-government extremists.
August 21, 2022
Stories this photo appears in:

August 21, 2022 1:06 a.m.
Today marks 30 years since an 11-day standoff shook many in the region to their core.
---