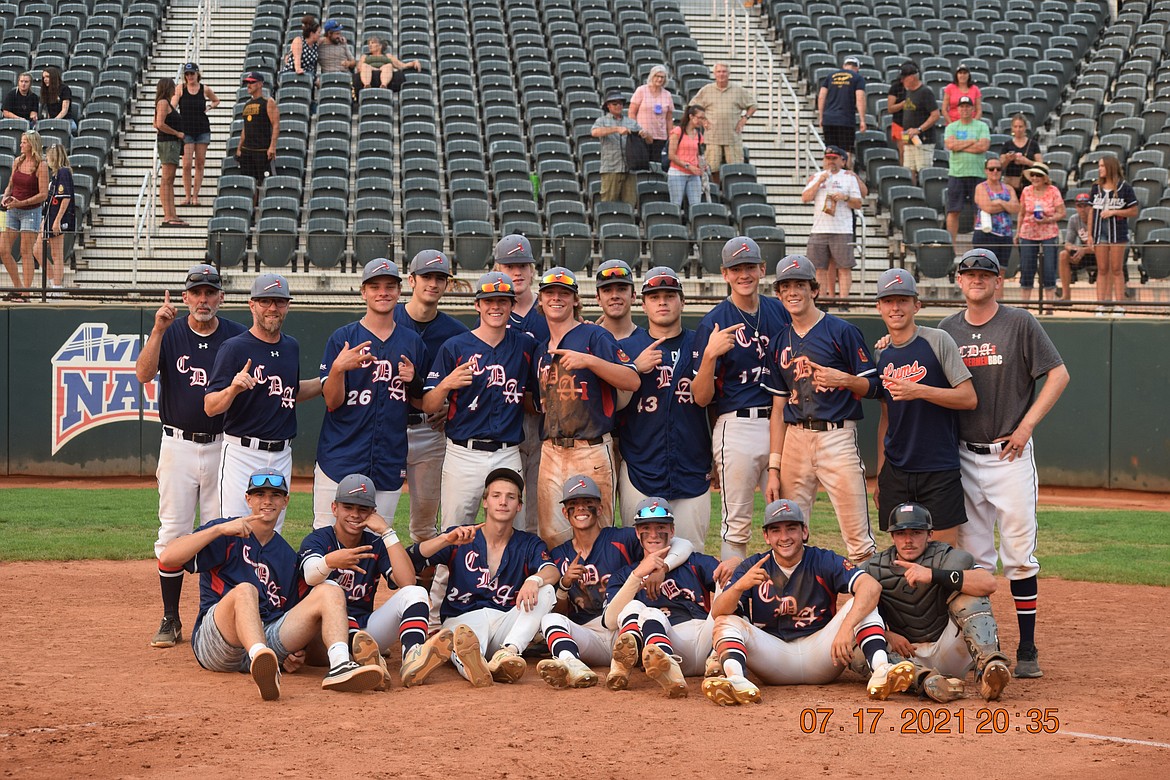 Photo courtesy of STEPHANIE ERICKSON The Coeur d'Alene Lumbermen AA legion baseball team beat Lewis-Clark 4-3 to sweep the best-of-5 game Area A (district) tournament. In the front row, from left, are: Jackson Scherr, Cooper Larson, Marcus Manzardo, Spencer Zeller, Kyle Bridge, Zach Garza and James Guyer. In the back, are: coach Darren Taylor, coach Mike Criswell, Lucas Erickson, Troy Shepard, LJ Davey, Owen Benson, Cooper Erickson, Austin Taylor, Parker Rimpau, Liam Padd...
July 21, 2021
Stories this photo appears in:

July 22, 2021 1:20 a.m.
The road to a state class AA American Legion baseball championship is a lot shorter than first-year Coeur d'Alene Lumbermen coach Darren Taylor remembers. If that's a good thing for the team that had to travel the furthest, we'll find out this weekend.
---