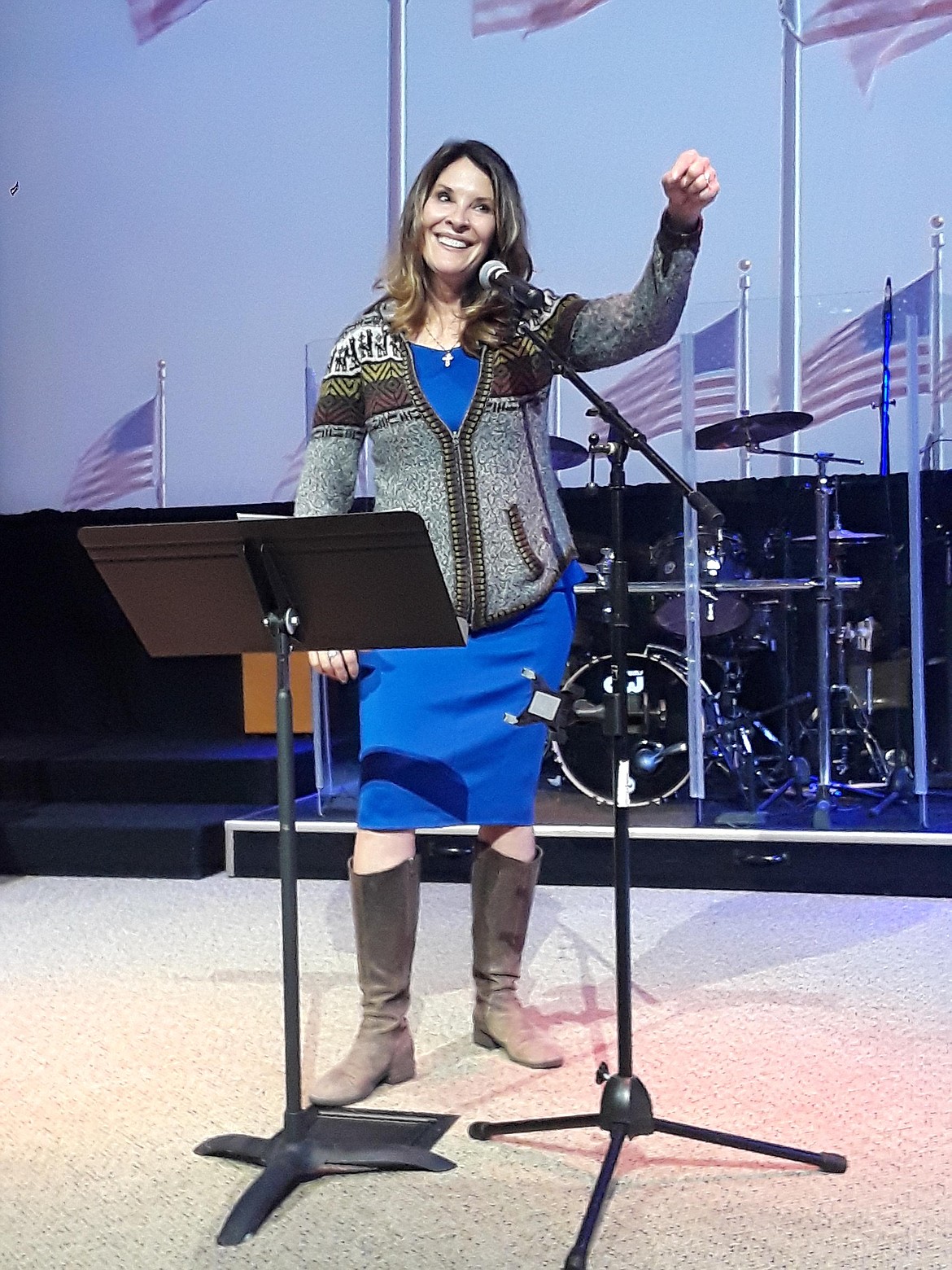 Lt. Gov. Janice McGeachin couldn't help but smile Saturday as more than 500 locals enthusiastically encouraged her to run for governor. But she stopped short of her announcing her candidacy...for now. "Stay tuned for another week or two, because I'm coming back," she told the crowd of more than 500 at the Candlelight Church in Coeur d'Alene.
April 25, 2021
Stories this photo appears in:

April 25, 2021 1:30 a.m.
Lt. Gov calls out senators who flipped on SB 1136
The Lt. Gov. spoke to more than 500 in a packed Candlelight Church about the pandemic, government overreach, education, indoctrination and a not-so-subtle hint about a possible run for governor.
---