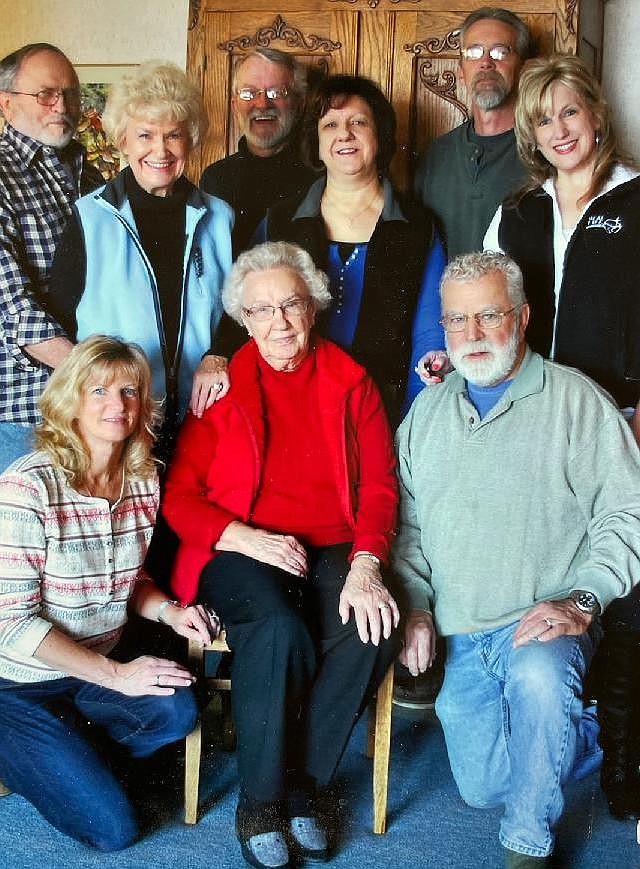 Dr. Steve Brisbois kneels next to his mom, Betty Lundy Evans, in this family photo. Evans died last August, but not before contributing her story to their family history using the services of public historian Sara Jane Ruggles and Auburn Crest Hospice. Pictured, from left, front row: Steve's wife Deanna Brisbois, Evans and Steve. Back row, from left: Evans' daughter Judy Sanborn with husband Glenn; Evans' daughter Jan Stuppy with husband Bob; and Evans' daughter Sharyl Wil...
April 5, 2021
Stories this photo appears in: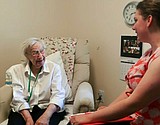 April 5, 2021 1:08 a.m.
Public historian Sara Jane Ruggles and Auburn Crest Hospice offer gifts of oral history for patients, families
---