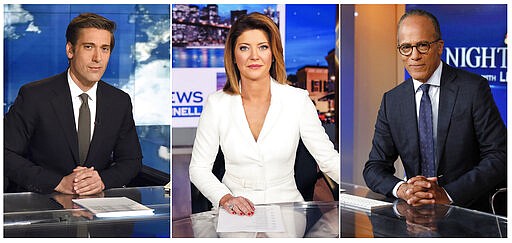 This combination photo shows network news anchors, from left, David Muir on the set of "World News Tonight with David Muir" on ABC, Norah O'Donnell, host of the new "CBS Evening News with Norah O'Donnell," and Lester Holt of "NBC Nightly News with Lester Holt" and "Dateline" anchor Lester Holt. Twenty years ago the network evening news was considered on the brink of extinction. But more than 32 million people tuned into these broad...
March 26, 2020
Stories this photo appears in: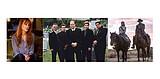 March 26, 2020 6:04 a.m.
NEW YORK (AP) — A fixture on television, actress Julie Bowen of "Modern Family" is doing the same thing as millions of other people during the widespread coronavirus shutdown.
---