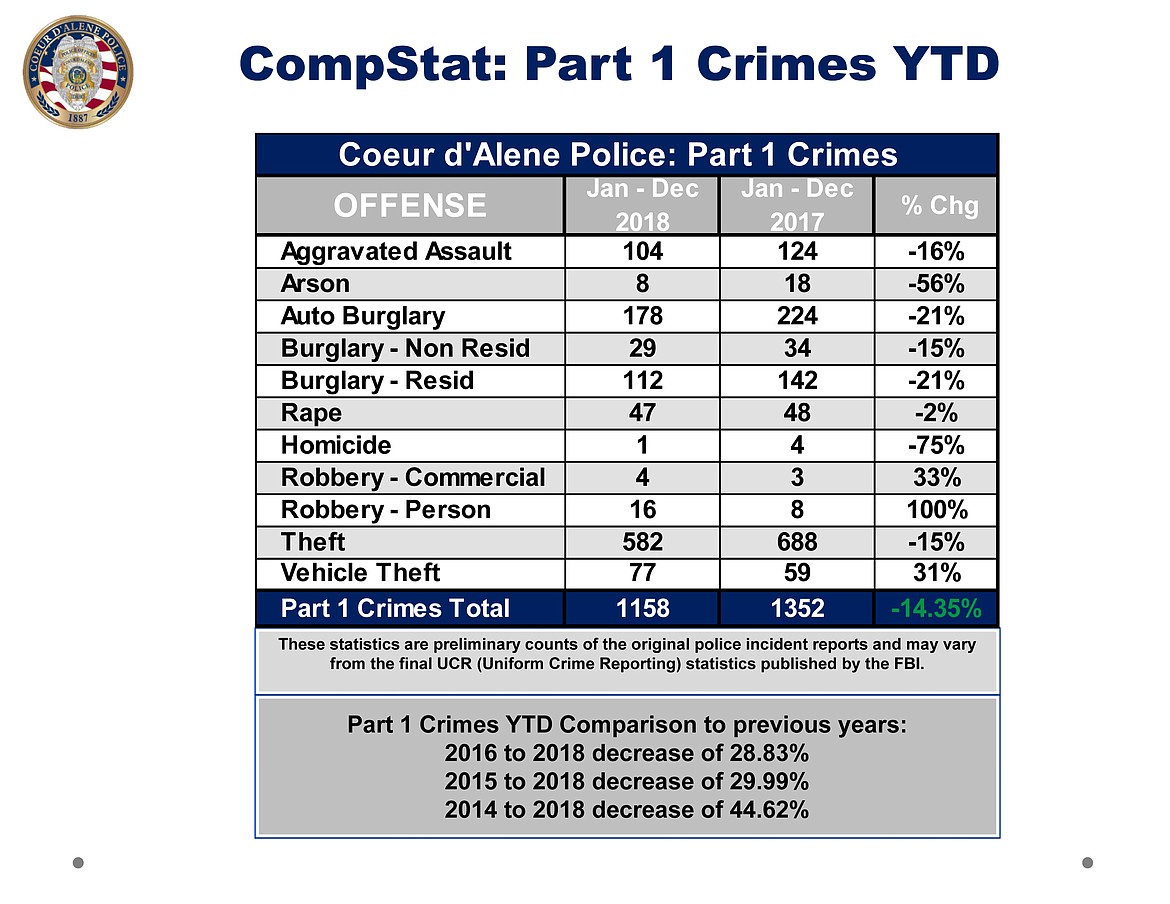 Stories this photo appears in:

February 27, 2019 midnight
When I was in the process of being selected for police chief in 2014, I was surprised to learn that Coeur d'Alene had the highest violent crime rate and Part 1 (UCR) crime rate in the state of Idaho. For those of you who are not crime-stat nerds like me, the Uniform Crime Report (UCR) is a national standard used to categorize crime and is largely regarded as a key societal indicator of community safety. Part 1 (UCR) crime is comprised of the crimes of homicide, aggravated assault, arson, auto burglary, residential burglary, commercial burglary, rape, robbery, theft and vehicle theft.
---