OPINION: Be wary of confrontational politics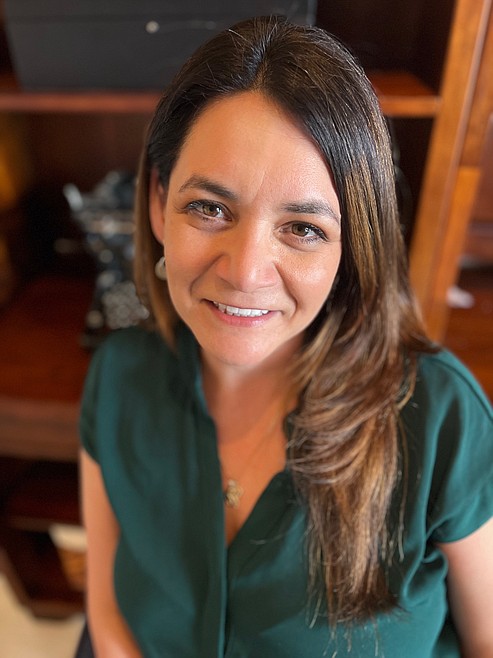 Discussing politics with friends often elicits a common refrain: "It's so ugly! I hate politics! It doesn't even matter if I vote. Yuck."
Unfortunately, this sentiment is not accidental; it's a byproduct of a communication style known as 'confrontational politics.' This approach is corrosive and aggressive, aimed at discouraging participation in both social media and voting.
Out-of-state dark money strategists, like Rory McShane and Woodrow Johnston, deliberately frame local issues in divisive, unsavory ways, hoping to deter civic engagement and even drive people away from the voting booth.
The repercussions of such smear campaign politics extend beyond disincentivizing voting; they dissuade qualified individuals from seeking public office, particularly at the local level. This was their intended outcome, fostering an environment where only hyper-partisan candidates can appear on the ballot.
Leaders like Brent Regan in Kootenai County and Senator Scott Herndon in Bonner County exploit the "turned-off" sentiment. They embrace dishonest politics and deploy it effectively, with the aid of their shared vendors who have been generously compensated for the divisive messaging.
Regan and Herndon, acting as party bosses, aim to make us question the value of our votes, ultimately seeking to suppress non-KCRCC turnout at the polls. Their strategy hinges on turning out their echo-chamber only on election day. They are not working to increase overall voter turnout. Higher turnout would work against their extreme candidates, a fact they are acutely aware of.
Infiltration of conspiracy-laden, white supremacist, extremist ideologies into local races is a concerning issue. It's important to note that not every KCRCC Republican is an extremist; many unwittingly echo Regan's pedantic rhetoric and rambling defenses, without fully comprehending the implications. Blind trust in KCRCC leadership is the wrong path.
Since the fall of 2021, North Idaho has been the target of systematic manipulation during elections, resulting in eroded trust among many voters. The remedy to these issues lies in our collective power to vote.
Thankfully, we have three secure options to participate in this election, all detailed on www.VoteIdaho.gov, a reliable source maintained by Secretary of State Phil McGrane. You can easily request an early ballot by mail through this website, ensuring your voice is heard. You can also vote in person early or on Election Day, Nov. 7.
The peril of bad leadership, as witnessed at North Idaho College and West Bonner School District, underscores the urgency of our civic duty. Some candidates seem intent on destroying government, and we must prevent such chaos from infiltrating our cities and fire stations by participating in this November's elections. (Can you imagine NIC's level of chaos at a fire station? No thanks.)
There's hope for a change in direction, as demonstrated in recent elections. In 2022, two out of three NIC trustee seats were won by rational, reasonable Republicans, Trustees Zimmerman and Corkill, defying skeptics who claimed it couldn't be done.
In the Coeur d'Alene school district, parents rallied when they realized the stakes after two failed levies. The robust turnout resembled a referendum, and it revealed the potential for citizens to shape their community's future through their votes.
Most notably, the astounding voter turnout in West Bonner School District's recall election contradicted conventional expectations for recall elections, which are notoriously difficult in Idaho. The West Bonner community united to make their voices heard. I'm told it was easier to count who didn't vote than who did. It's amusing Telegram reports that West Bonner is "apparently ultra-liberal" now, but again — don't believe everything you read on online.
We must be vigilant in our choices. Instead of candidates who rely on fear and disinformation, we should seek those who offer genuine solutions and a vision of local governance that fosters a community in which families can thrive. A candidate's rhetoric and approach to local issues serves as indicators of their commitment to effective leadership.
Voting remains our most potent tool for restoring accountability to the ballot box. This November, every vote holds immense weight for our cities, schools, and fire districts. Our votes are the instruments through which we shape our future, and we should never allow divisive tactics to impede our essential right to vote.
• • •
Christa Hazel is a former KCRCC Precinct Committeewoman, former school board trustee and a member of the North Idaho Republicans.
Recent Headlines
---