Travis Bohn, 44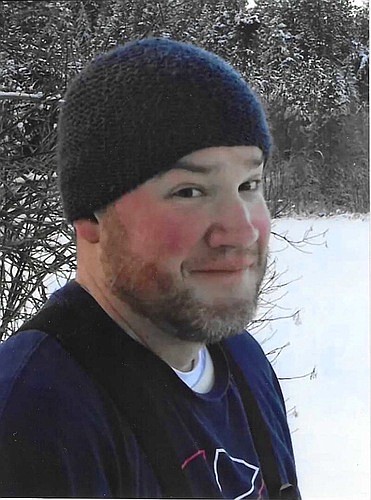 |
September 21, 2023 1:00 AM
Travis C. Bohn
Feb. 8, 1979 — Aug. 26, 2023
Travis Bohn, of Post Falls, Idaho, passed away unexpectedly from natural causes Aug. 26, 2023. Travis Bohn was born Feb. 8, 1979, in Coeur d'Alene, Idaho, to his loving parents, Randy and Donna Bohn. He attended school in Post Falls, Idaho, lettering in basketball and was a member of the high school team that went to the state championship in 1996-1997. He received his associate's degree from Walla Walla Community College and continued his education at Western Washington in Bellingham, Wash.
In 2003, he married Heather McKernan and, in 2006, they proudly welcomed their son, Gavin. He was the absolute love, joy and pride of Travis' life.
Travis loved people and valued every single friendship with deep regard and loyalty. His faith was strong and his love for his family was fierce. He had a kind, thoughtful and compassionate soul with a huge heart. He often shared a loving embrace even after years of severance. His personality and deep tenderness for others acted like a puzzle piece in those around him that will have a home in the hearts of many forever.
Travis loved animals and never met a dog that didn't love him. In his free time, he enjoyed hiking, working in the woods, clearing woods, motorcycle riding, exploring with his son, watching movies and sports, collecting sports memorabilia, photography, fireworks, a good fire pit and never missing a beautiful sunset. He often spoke of his favorite childhood memories of swimming, riding bikes, playing all sports and making memories with his dearest childhood friends. He especially loved spending time with his son and family, teasing and being mischievous. He created lasting memories and loved sharing laughter. Travis would often say "If you want to make God laugh, tell him your plans."
Travis is survived by son Gavin, parents Donna and Randy, sister Emily (James), and his niece, Mackenzie, as well as many aunts, uncles and cousins.
Travis will be deeply missed by all who knew him. His kindness and caring nature touched the lives of many, leaving a lasting impact on those he encountered. A celebration of life will be held at a later date.
Recent Headlines
---