Marty and Max (and TaylorAnne): IS THE REAL ESTATE MARKET UP IN SMOKE?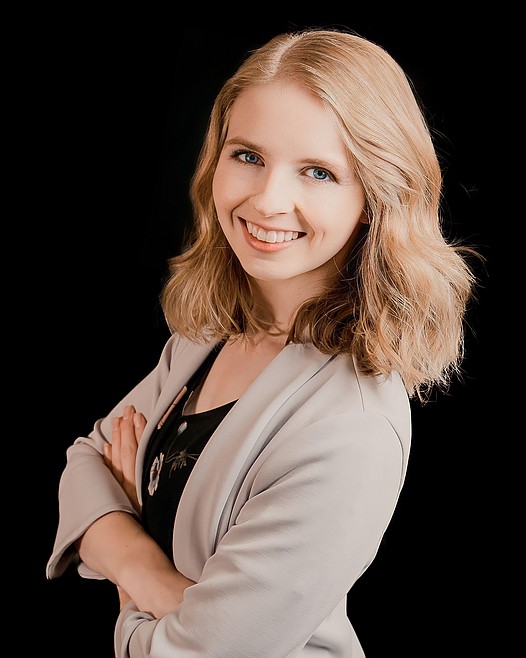 TaylorAnne Walker
Courtesy photo
by
TaylorAnne Walker
|
September 15, 2023 1:00 AM
Last month fires burned across North Idaho and smoke filled the skies for miles. My daughter lives to be outside and one of these mornings she said, "Let's go outside and play!" She was very disappointed when I informed her that we could not go outside due to the smoke. She looked out the window for a few moments and then responded with the wisdom of a child and said, "But there isn't smoke in our yard. It's only over there" as she pointed to the neighbor's yard.
From her perspective, she could see her backyard as clear as a normal day. Smoke only obstructed her view down the street and across the lake. Her world was fine. She couldn't see that the same smoke blocking the view was also in our yard. She was too close to it. This literally was her, "You can't see the forest for the trees" moment.
This is not limited to a child's view. We see this in real estate every day. Our own distorted view is all we know because we are too close to a given situation. The closer our proximity, the harder it can be to see the big picture. It often takes another person's input and perspective to help us decipher if there is metaphorical smoke in our own yard.
As realtors, we encounter this exact situation regularly, especially when it comes to sellers deciding on a sales price for their home.
One of the first hurdles we can run into is to assume that a home will sell today in the same way a home sold during the pandemic. Our neighbor may have sold their home in under two weeks, above the asking price with multiple offers in the summer of 2021, but that is not the market we are currently in. That is not our reality. To price your home based on previous years would be to assume your yard has no smoke while fires rage all around. Recently I worked with a client who wanted to sell her land. She said she wanted $1,000,000 for it, but a comparative market analysis showed it was worth closer to half that sum.
Another fun fact that complicates reality in regard to deciding an accurate price is the fact that Idaho is a non-disclosure state. Since there is no legal obligation to publicly disclose the sales price, sellers often rely on several online tools that provide estimates of value. These estimates are mere guesses. Without accurate data, it's hard to know where the smoke is.
Have you ever helped a friend write their resume? It's pretty easy for most of us. Now try writing your own. Now that's a different story. One of the biggest challenges when pricing your own real estate is that this is your home. For one person it could be the culmination of years of savings and investment in the largest purchase they have made. For another person, it could be the home they raised their children in. Repeat after me, "This is a business transaction. You are not selling your memories, you are selling an asset."
We have been talking with one potential client for over a year. They have seen the market go up and up and up and they have an amazing property… for two months out of the year. You can only get there by boat. It is a waterfront and beautiful but it is only a summer property. They have owned it for decades and believe their waterfront is worth millions. They may get it, but most folks are not going to pay millions for a property for 60 days a year with 7% interest rates. His neighbor's property recently sold for $300k. Your property, like theirs, is only worth what someone is willing to pay for it.
Last year at this time of year, interest rates rose, sales slowed and inventory increased.
In most parts of the country, this year's home prices are stronger than last year, although they are not as strong as they were during the pandemic. The median list price in Coeur d'Alene for single-family homes is currently $776,842 with the median days on market at 53, compared to this time last year at $789,892 with the median days on market at 33. The median list price in Shoshone County for single-family homes is currently $382,500 with the median days on market at 49, compared to this time last year at $377,450 with the median days on market at 35.
Keep in mind that the above-mentioned metrics are for the entire market and each market segment may reflect different data such that the higher-end homes most likely will reflect much different data than the lower-end homes.
Selling a home is a stressful, personal, and emotional process. This is why it is crucial to partner with a trusted professional who takes the time to understand your goals, your motivations, and your reasoning for selling to ensure your real estate dreams do not go up in smoke.
If you'd like to find out what your home is worth, or a complete market analysis contact TaylorAnne Walker at twalker@21goldchoice.com
Recent Headlines
---