North Idaho College appeals Swayne's reinstatement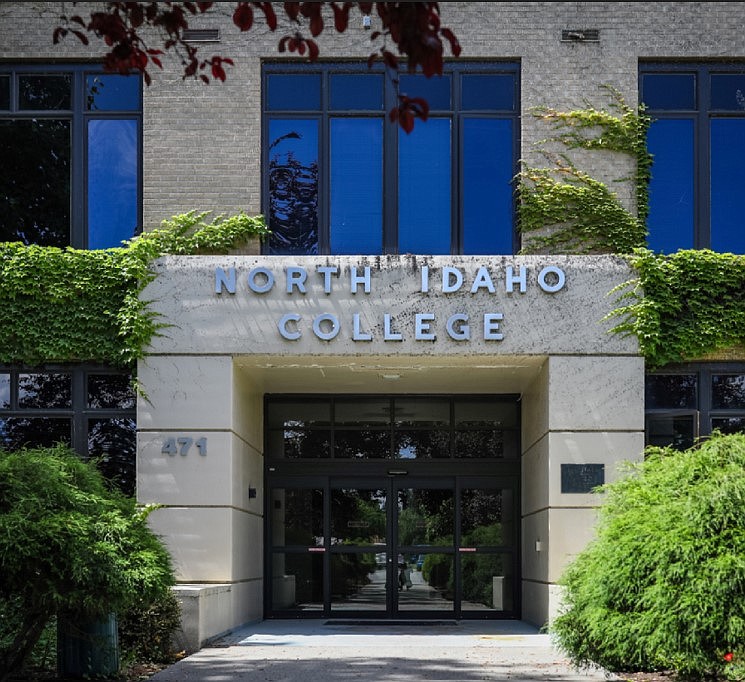 Courtesy of North Idaho College
COEUR d'ALENE — North Idaho College has appealed to the Idaho Supreme Court over a Kootenai County judge's decision to reinstate NIC President Nick Swayne.
Swayne won his lawsuit seeking permanent reinstatement without going to trial in June, when First District Judge Cynthia Meyer granted a motion for summary judgment in the case. The ruling affirmed that NIC cannot place Swayne on administrative leave under the terms of his employment contract, which is valid and remains in effect.
NIC's legal counsel in the case, attorneys Kelly Drew and Brittney Adams, filed a notice of appeal Aug. 31, 42 days after the final judgement was entered and the last day it was possible to appeal the decision under Idaho's rules.
It's unclear when the decision to file the appeal was made.
Before the court made a final ruling, trustees voted unanimously in May not to oppose Swayne's motion for summary judgement, at the recommendation of Trustee Greg McKenzie.
At the time, McKenzie said he made the recommendation "in the spirit of peace and compromise." He said he hoped doing so would allow all parties to work together in furtherance of the best interests of the college.
NIC filed a memorandum of non-opposition to the motion for summary judgment but maintained "that it was appropriate and lawful to place (Swayne) on administrative leave."
Drew later said in court that trustees "waved the white flag" and agreed not to fight Swayne's motion for summary judgment in an effort to maintain the college's accreditation.
NIC's accreditor, the Northwest Commission on Colleges and Universities, has since extended the college's show cause sanction.
The notice filed by North Idaho College attorneys provided the following "non-exhaustive" list of preliminary issues on appeal:
Whether the relief afforded in the judgment exceeded the scope of the plaintiff's request an the trial court's authority
Whether and to what extent the board of trustees may exercise powers that are not expressly drafted into an employment agreement
Whether and to what extent the judge erred in considering evidence not properly before the court
Whether and to what extent the judge erred in considering and interpreting Idaho's open meeting laws
Whether and to what extent the judge erred in determining that the plaintiff prevailed on the merits of the case
Before the court granted summary judgment, NIC's legal counsel made no objection to the facts of the case put forth by Swayne's legal team.
In Idaho, appellate parties are not allowed to introduce new evidence. Appellate courts are limited to reviewing the evidence on record from the original trial.
Recent Headlines
---