THE CHEAP SEATS with STEVE CAMERON: Still a gap with the giant guys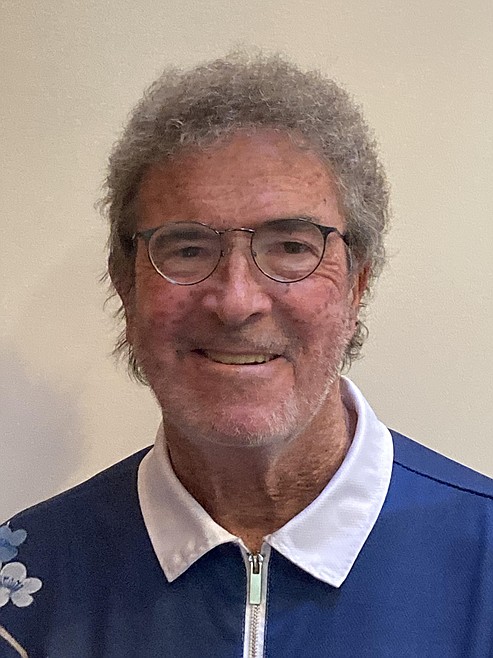 |
November 21, 2023 1:20 AM
He's so damn big.
I mean, soooooo big.
It's hard to tell how good this Gonzaga team is going to be, but we learned again on Monday that the Zags can't beat a 7-foot-4, athletic, solid shooting, 310-pound redwood tree.
This was the second straight season that Gonzaga faced Purdue in an early non-conference game.
They were better this time, and even had stretches of dominance in the first half.
In the end, though, massive Zach Edey and the Boilermakers (4-0) rumbled to a 73-63 win the first round of the Maui Invitational.
This setback represented improvement for the Zags (2-1), who got scorched by 18 points in last year's collision with the big fella.
Edey hands you an almost impossible task, both trying to defend him in the paint — he tends to foul out everyone but the student managers — and running your own offense.
He simply owns the lane at both ends of the floor, and during the 33 minutes he played (a huge number for a man that size), the Zags' only realistic offense meant moving the ball quickly and counting on their shooting prowess.
IN THE first half, when they still had some legs under them, the Zags hit six 3-pointers on their way to a 35-30 halftime lead.
There were warning signs, though.
Edey somehow missed seven of eight little shots around the hoop in one stretch, and you knew that wasn't going to last.
Nope.
Ultimately, the giant finished with 25 points, 14 rebounds and three blocks — not to mention the countless misses and turnovers he forced by his sheer presence in the paint.
You can't hack him, either.
Edey made nine of 10 free throws, opposed to just five of eight for entire Gonzaga roster.
So, what about these Zags going forward this season?
It's hard to get a true look when you miss or juggle the ball on countless drives to the basket (guards Ryan Nembhard and Nolan Hickman were a combined 10 for 31 shooting) because the monster makes you double-and triple-clutch while trying to put up shots.
The whole thing clearly wore out the Zags, too, and they missed all 10 tries behind the arc in the second half. 
Purdue has a couple of really swift guards (especially fifth-year transfer Lance Jones) and they went to work once Edey had exhausted the Zags.
Oh, and predictably, Edey got most everyone into foul trouble.
The bottom line: This wasn't a fair fight, and a string of Purdue opponents will suffer some of the same misery this year.
As for the Zags, you could see the green shoots of something growing with all the newcomers.
Like every Gonzaga team, they played hard.
Really hard, even when it made them a bit chaotic as the game went on.
They never really let Purdue get away from them until the final five minutes, despite shooting 26-for-69 (37 percent) overall and an almost unbelievable 6-of-32 (19 percent) from deep.
SOMEHOW, the Zags were outrebounded just 39-38, which bodes well for the future — when they aren't facing sure-footed redwood trees.
This was a game where you needed to ignore the box score, and look for how things might fall into place as the season goes along — and all these guys get used to playing together.
Graham Ike absolutely looks like the write-it-down scorer he was at Wyoming, Nembhard will be a reliable point guard and freshman Dusty Stromer certainly looked like he belonged in elite college hoops.
Even though it seemed that nothing would fall when exploded for good shots, Nolan Hickman might as well have "Scorer" written on his jersey instead of his name.
As I said, you really needed to imagine Edey home with the flu or something to get a feel for these Zags.
The future, though, looks bright.
Braden Huff got blooded in the big time, and showed that he won't be out of place.
In fact, that was true of all the Zags, who actually were better than 10-point losers.
One thing that's really tough about drawing Purdue and Edey — in the first of three games in three days — is that the Zags could be heavy-legged in the second round today against Syracuse.
Anyone who gets mugged by Edey should be allowed to spend a week resting on the beach.
Gonzaga will likely need to give more minutes to its "second unit" today and Wednesday.
The record and numbers may not look too shiny after this particular go-round in Hawaii, but the Zags have talent.
And they need this.
Email: scameron@cdapress.com
Steve Cameron's "Cheap Seats" columns appear in The Press four times each week, normally Tuesday through Friday unless, you know, stuff happens.
Steve suggests you take his opinions in the spirit of a Jimmy Buffett song: "Breathe In, Breathe Out, Move On."
Recent Headlines
---