THE FRONT ROW with MARK NELKE: Grateful Hagel helped get Vikings off to a strong start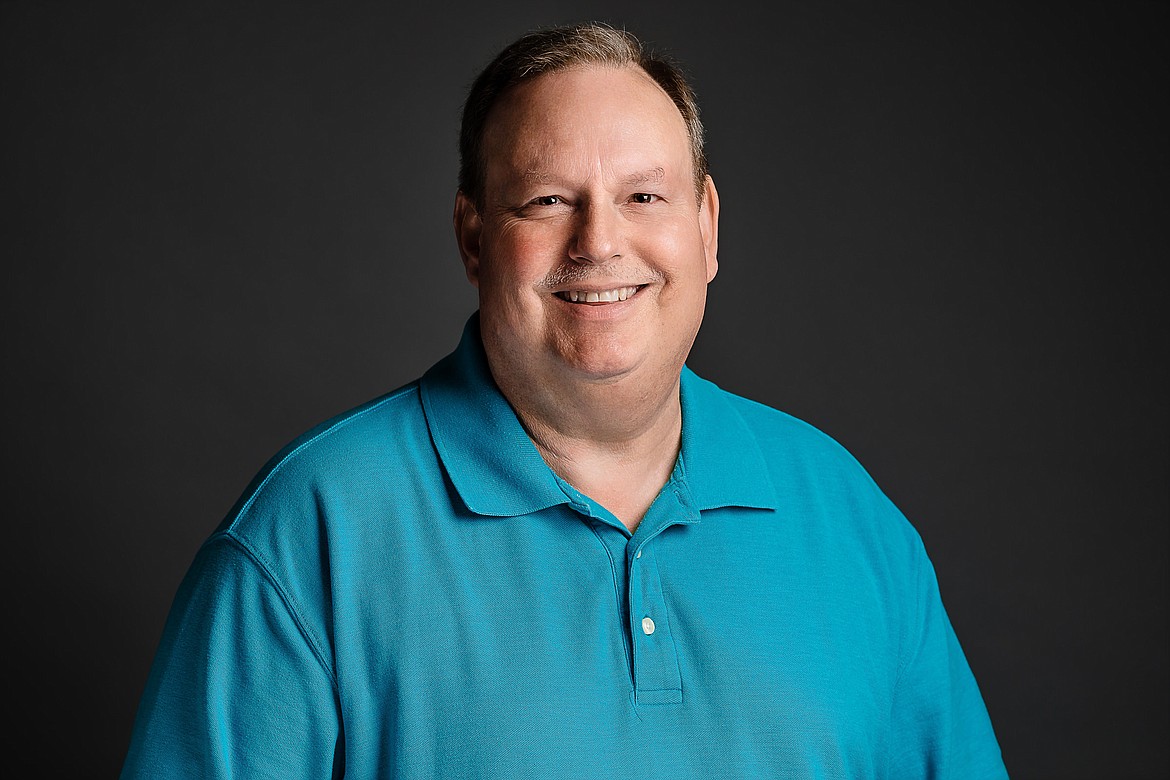 |
November 19, 2023 1:30 AM
Coeur d'Alene High offensive coordinator Ron Nelson came up with the idea, and Joe Hagel was ready for his moment.
"Coach told me before the game, "If we get the ball on the right hash after the kickoff, we're running (that play).'" said Hagel, a receiver who threw a touchdown pass on the Vikings' first play of the state 5A championship game, a 35-28 loss to Highland of Pocatello at Holt Arena in Pocatello.
Hagel lined up slot right, then went in orbit motion (behind the deepest part of the backfield). He caught a backwards pass from quarterback Caden Symons, and the left-handed Hagel threw the ball down the sideline to wide-open junior Kai Wheeler, who took it to the house to complete the 84-yard scoring play.
"I was shaking before that," said Hagel, a quarterback on the junior varsity two years ago, who switched to receiver on the varsity last year as a junior. "I caught that pass back, and I just saw him wide open and I just said, 'This is it, man, this is it.'"
"Coach Nelson told me about it today; 'What if we start with this?'" Coeur d'Alene coach Shawn Amos said. "I said go for it, we have nothing to lose. Pretty good start by us, good call by him."
For Hagel, this bounceback season might have been more meaningful for him than for others.
Last year, a broken collarbone in the second game ended his season. 
"Didn't get to play with my boys," Hagel said. "Coming into this season, I just wanted to put everything I had into it. And we came all the way (to the title game); there's nothing else you could ask for. 
"I'm just going to miss my teammates," Hagel added. "I'm going to miss the camaraderie, the bus rides, spending all year with them. I'm going to miss it so much."
TWO GAMES into the season, Amos made a gutsy call — replacing his senior quarterback (a returning starter) with a sophomore.
That sophomore, Caden Symons, threw for 1,819 yards and 16 touchdowns in nine games to get the Vikings to the title game, then passed for 346 yards in the championship game.
"We wouldn't be here without him … we wouldn't be here without all these kids," Amos said. "They all played their hearts out."
Whether it be by design or because of pressure, Symons threw on the run a lot against Highland, but was still accurate — 21 of 37 through the air.
"I'm proud of him," said Viking linebacker Shea Robertson, who also plays some on offense, and caught one pass for 14 yards in the title game. "He stepped up, coming from a JV quarterback to getting thrown into the fire really early. I'm really proud of him, to step up and lead us to a championship game."
"He balled out," Hagel said. "He threw great balls all game, hard passes to throw. He got us the ball downfield; he did everything he could. You couldn't ask anything more of your quarterback."
ABOUT HOLT Arena.
Who knows whether Cody Hawkins was being totally serious or not earlier this week, when the Idaho State coach was asked to compare Holt Arena, the Bengals' home, to the Kibbie Dome, where Idaho plays.
Among other things, Hawkins said: 
"I think Holt Arena is far superior to the Kibbie Dome in every way."
I remember riding with my dad in the early 1970s up Interstate 15 in southeastern Idaho. It was called the Minidome then, and you could see it from the freeway, and I remember it being pretty cool — domed stadiums weren't a big deal then.
I've been back to Holt Arena a few times, mostly for state championship high school football games. 
I saw a state basketball tournament game there in the 1990s, where it seemed like the only lights in the building were on the court. The rest of the arena was dark.
Yes, kudos to the good ISU for starting to make improvements to the dome. 
But it's still dark. The Kibbie Dome seems much lighter inside. 
Hopefully ISU will keep pouring money into Holt, which is still old and cramped around the perimeter.
Holt and Kibbie are equal in one regard — in late November, when the weather can be nasty, both are better options to host state title games than outdoor stadiums in the elements.
But, as a facility, I would still give the edge to the Kibbie Dome.
Some might say it's "far superior" to Holt.
Mark Nelke is sports editor of The Press. He can be reached at 208-664-8176, Ext. 2019, or via email at mnelke@cdapress.com. Follow him on Twitter @CdAPressSports.
Recent Headlines
---