Gordon Martin Wilcox, 85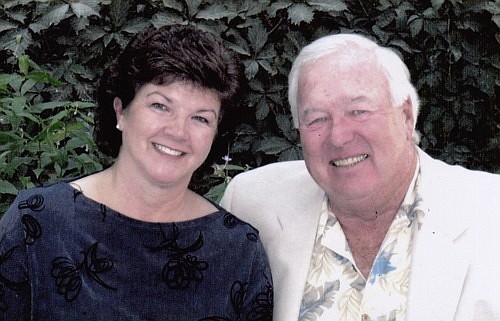 |
November 19, 2023 1:00 AM
Gordon Martin Wilcox was born to Hazelle M. and Gordon H. Wilcox on April 1, 1938, in Portland, Ore. Gordon is survived by his loving wife of 39 years, Thea M. Wilcox. He has two sons, Darrell G. Wilcox (Kelly L.) and Steve D. Wilcox (Karen M.) all of Spokane. He is survived by five grandchildren and nine great-grandchildren. He is also survived by a sister, Lynette M. Gibson (Chuck) of Benton City, Wash.
He graduated from North Central High School in 1956. He took classes at Gonzaga University. He then attended Whitman College in Walla Walla, WA for two years, where he was a member of the Phi Delta Theta fraternity. He later graduated from the Pacific Coast Banking School at the University of Washington. 
Golf and fly fishing were his favorite sporting activities. He maintained a keen interest in all sporting events.
Gordon worked for many years for Seattle First National Bank which was subsequently acquired by Bank of America. He was elected by Bank of America to the position of vice president and manager of dealer banking for Eastern Washington and for its dealer loan production office in Boise, Idaho. He later held the same position with Bank of America with responsibility for Seattle and South King County. After leaving Seattle, he served as vice president and manager of the Coeur d'Alene Head Office Branch and Dealer Banking Center of First National Bank of North Idaho. He left Coeur d'Alene to pursue other business opportunities in Idaho Falls.
He was a mentor and proudly saw many of his employees rise to meaningful and responsible positions in the banking industry and other related businesses. He was always very active in business and civic organizations providing leadership when elected. He served as president of numerous organizations, including The Spokane Retail Credit Association, the 1980 Spokane Lilac Association, the 10th District of the Retail Credit Association, Idaho Falls Country Club and the Idaho Golf Association.
Gordon and Thea returned to North Idaho in 2017, enjoying their retirement closer to family and friends here.
The family wishes to express our sincere gratitude to Hospice of North Idaho. Their care for Gordon (Dad) and the family was above and beyond. They truly were a blessing to all of us. 
In lieu of flowers, the family asks that you donate to Hospice of North Idaho (www.hospiceofnorthidaho.org) or Companions Animal Center (www.companionsanimalcenter.org).
A memorial service and celebration of life will be held in April 2024 in Coeur d'Alene, Idaho.
Yates Funeral Home is entrusted with final arrangements. Please visit Gordon's online memorial and sign his guestbook at www.yatesfuneralhomes.com.
Recent Headlines
---