Jack Roland Crocker Jr., 80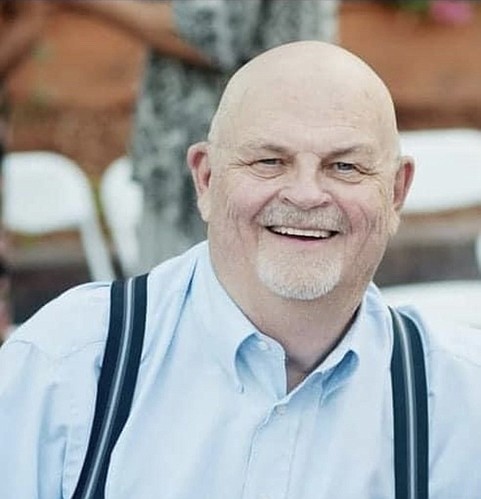 |
November 17, 2023 1:00 AM
"I have fought the good fight, I have finished the race, I have kept the faith." 2 Timothy 4:7
Jack Roland Crocker Jr. (80) — beloved husband, father, grandfather, papa, and so much more — finished his race peacefully Nov. 5, 2023, in Smyrna, Tenn.
Jack was the firstborn to Jack Roland and Virginia Magdalene Crocker on Jan. 9, 1943, and became a big brother to his nine brothers and sisters. He spent his childhood and teenage years in Columbus and Buena Vista, Ga.  
In 1962, Jack "aimed high" as he joined the U.S. Air Force. During this time, he was transferred to Great Falls, Mont. Little did he know that this move would set him up to meet his life partner and loving wife, LeIsla Teichrow.  
Jack and LeIsla began their lives together in 1966, but by the end of 1971, they had added four more little Crockers running around.  
Jack loved being active. He enjoyed fishing, playing and coaching softball and spending every moment he could swinging the clubs at whatever golf courses he could find.
In 1977, Jack made what he considered to be the most important decision of his life. He gave his life over to following his Lord Jesus Christ. As the years passed in his life, so did his faith grow. He was not afraid to share his faith with family and friends. It was this faith that helped him through the toughest fight of his life. When his physical heart wanted to give up, his spiritual heart kept him going. Because of his love for Jesus, we know he is celebrating in his new home. Jack demonstrated his love for his Lord through the love he had for his family.
To Jack, the family was No. 1. His joy came from spending time with his children and their spouses, his grandchildren, and his great-grandchildren. All you had to do was look at his face to see that joy. Jack's smile could light up the darkest room. You also could hear that joy as he would sing little jingles — mostly ones he made up — no matter how they sounded. 
Jack leaves behind his loving wife, LeIsla, his four children, Lesa (Paul) Gowing, Denise (Gil) Stone, Jennifer (Brad ) Thompson, and Jason (Shauneen) Crocker, his loving grandchildren and great-grandchildren. He also leaves behind his brothers, Billy (Deb), Danny, and Micky (Sue), and sisters Brenda (Dennis), Linda, Debra (Matt), Janice (Jack), and Patty (Mark), as well as many nieces, nephews and dear friends. 
Jack is preceded in death by his father, Jack Crocker Sr., mother Virginia Crocker, stepmother Sue Crocker, brother David Crocker, brother-in-law Lyn Haynes, brother-in-law Edward Miller and nephew Denny Powell.
Jack, Hubby, Daddy, Grandpa, Papa, Brother, Uncle and Friend … you will be missed! 
Services for Jack will be Saturday, Dec. 2, 2023. Time of reflection is at 10:30 a.m. w/ service at 11 a.m. at Real Life Ministries (Bldg. No. 2), 1860 N. Cecil Road Post Falls, ID 83854.
Condolences can be sent to: Crocker Family, 7809 Knobdate Court, Smyrna, TN 37167.
Recent Headlines
---