Fred Ray Root, 73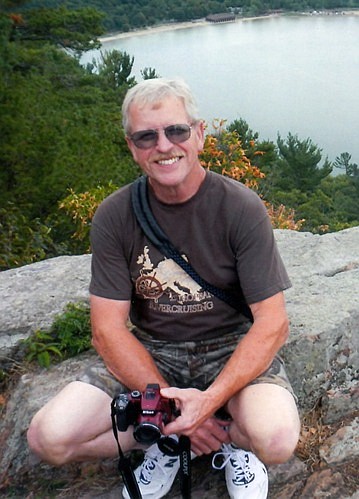 Fred R. Root, 73, of Coeur d'Alene, went home to be with his Lord and Savior on May 3, 2023, after a brief illness.
Fred was born Aug. 7, 1949, to parents Jesse and Dorthy Root in Spokane, Wash. At a young age, along with a brother and sister, the family moved to Coeur d'Alene. Fred spent much of his youth at his grandmother's farm in Greenacres, Wash., where, along with his brother, countless hours were spent building everything imaginable. No wonder both brothers ended up in the construction industry, where they put their skills to good use. Fred married Dixie Parkison in 1972 and together they were blessed with three children and two grandsons. They later divorced and remained close friends.
Fred began working in commercial construction with Yost, Mooney and Pugh. He showed passion, and a great work ethic and rarely missed a day of work in his 35 years with the company. One would recognize his work by the amount of detail and craftsmanship. He had a tool for everything and was a jack of all trades. Fred believed if you were going to do something, do it right. A quote found on his desk read "Doing it the hard way is always easier."
Fred remarried and shared his beautiful family with Carol Flory on May 18, 2002. Together, they traveled extensively, including many trips to Maui where they loved strolling the beach, snorkeling and exploring. Their absolute happy place was on the St. Joe River, where countless hours were spent with friends around the campfire, four-wheeling, picking huckleberries, hiking and enjoying nature. One rarely saw Fred without a camera in hand. Fred's life took on new meaning when he accepted Christ into his life in 2003 and began attending North Country Chapel. His faith was his source of strength and was evident in all aspects of his life. Forgiving, easy going and loving, Fred was always willing to lend a hand to neighbors in need. He retired in 2016 and didn't miss a beat. Fred busied his hands creating leather goods, chain mail jewelry and T-shirts with his own logo design and was learning Spanish. One would often find him tinkering in his huge shop.
Fred was a quiet man of few words, but quick to crack a joke. His smile lit up the room and his corny sense of humor brought laughter. Fred loved traveling to Renaissance festivals with his family, encouraging everyone to dress the part. He enjoyed baking and was known for his apple pies and homemade crust.
Left to cherish Fred's memory are his wife, Carol of Coeur d'Alene; son Erik (Jennifer); grandsons Alex and Christian of Green Valley, Ariz.; son Nik; daughter Mandy (Justin) of Coeur d'Alene; brother Terry (Trudi) of Spokane; and many other family members and friends. Fred joins in Heaven both parents, his sister, Sandy, and his first wife, Dixie.
A memorial service will be held at 2 p.m. Thursday, June 8, 2023, at North Country Chapel, 2281 W. Seltice Way, Post Falls, ID 83854, with a reception to follow.
In lieu of flowers, donations may be made to North Country Chapel and Samaritan's Purse (https://www.samaritanspurse.org/).
Yates Funeral Home is entrusted with final arrangements. Please visit Fred's online memorial and sign his guest book at www.yatesfuneralhomes.com.
Recent Headlines
---