Art imitates lives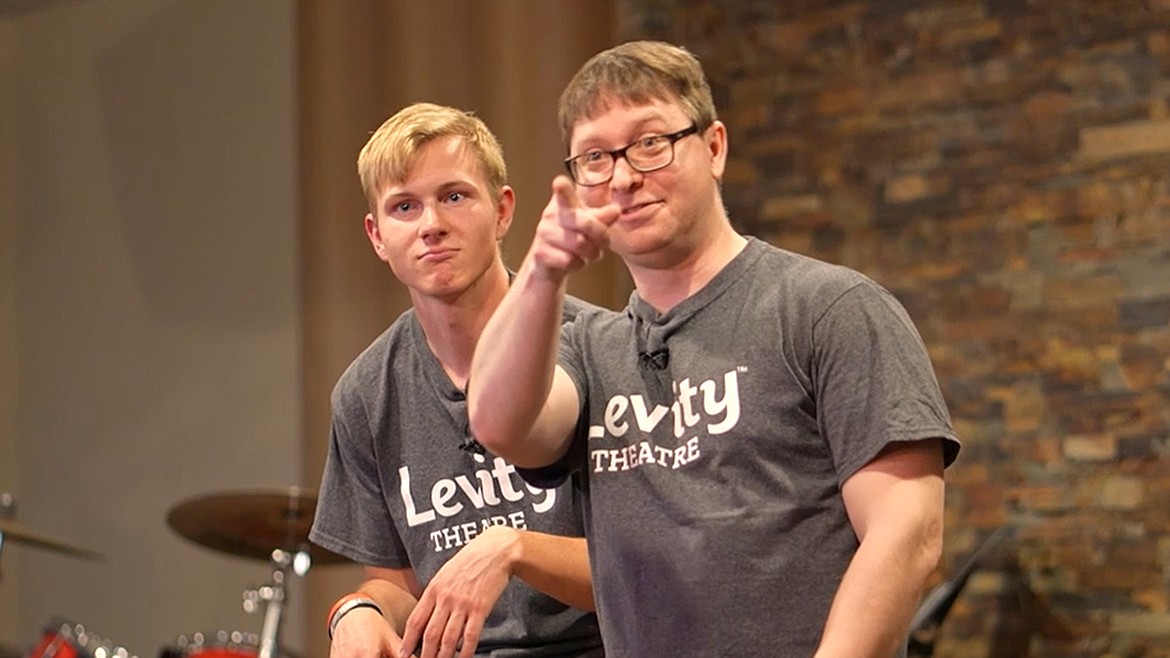 Left, Noah Johnson, founder of Levity Theatre, performs with Dartanion London in an improv show. Johnson will perform with 5 others in a Cover to Cover improv show, where performers will interview authors before using their lives as inspiration for comedy sketches.
Photo courtesy of Noah Johnson

Levity Theatre improv performers compete in a comedy class at the Jacklin Arts and Cultural Center. Actors will compete tonight in an elimination style comedy competition at the Lake City Center.
Previous
Next
by
JOSA SNOW
Staff Writer
|
May 26, 2023 1:00 AM
Inspiration can be found in the strangest places.
To inspire their show at 9 p.m. June 2 at the Harding Center, improv performers from Levity Theatre will interview two local authors, Michael Wolsten and David Hill, before using their lives to inspire an entire comedy show, live.
The performance will begin with author interviews, when performers gather details about their work, lives, how they got their work published and anything else the actors can think of. The improv performers will then use those details to inspire the characters and sketches in an improv show.
Always unpredictable and unscripted, the show could go anywhere from there, and laughs are the only guarantee.
Wolsten is an executive coach and author of "Work + Love: An Inspirational Fable About Finding Purpose in Life and Work." Wolsten transformed himself from vice president of one of the U.S.'s largest credit unions to inspirational coach, encouraging people to find meaning in what they do and who they are.
Hill is a Marine Corps veteran, motivational speaker and author of "The Barn: an Extraordinary True Story."
Levity Theatre will also host a Comedy Clash at 7 p.m. tonight at the Lake City Center.
A Comedy Clash is a competitive improv performance where the audience picks the subjects of the show, and the the winners, in an elimination-style competition.
Doors will open at 6:30 p.m. and tickets are available for $12 online at levitytheatre.com, or $15 at the door for adults.
For children ages 6-12 tickets are $7 online, or $10 at the door. And children ages 5 and younger are free.

Recent Headlines
---