'Onward and Upward': A day of inspiration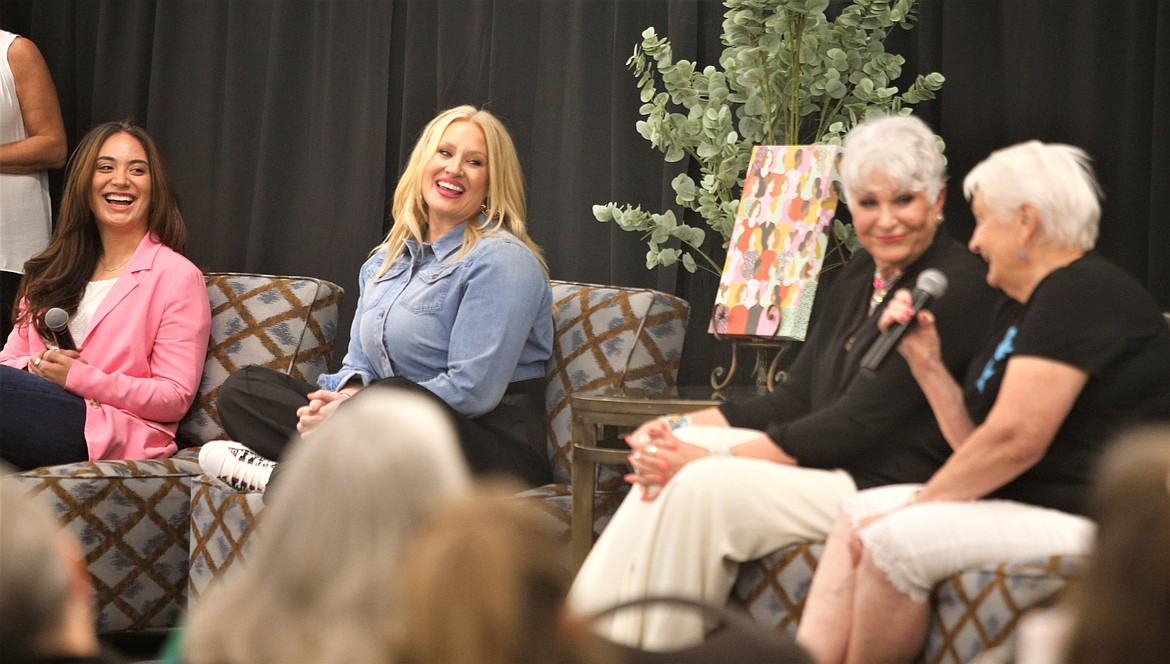 A panel of women addresses the crowd at the annual Women's Conference at the Best Western Plus Coeur d'Alene Inn on Wednesday. From left, Malia Maile, Candy Javier, Linda Davis and Kareen Martinsen.
BILL BULEY/Press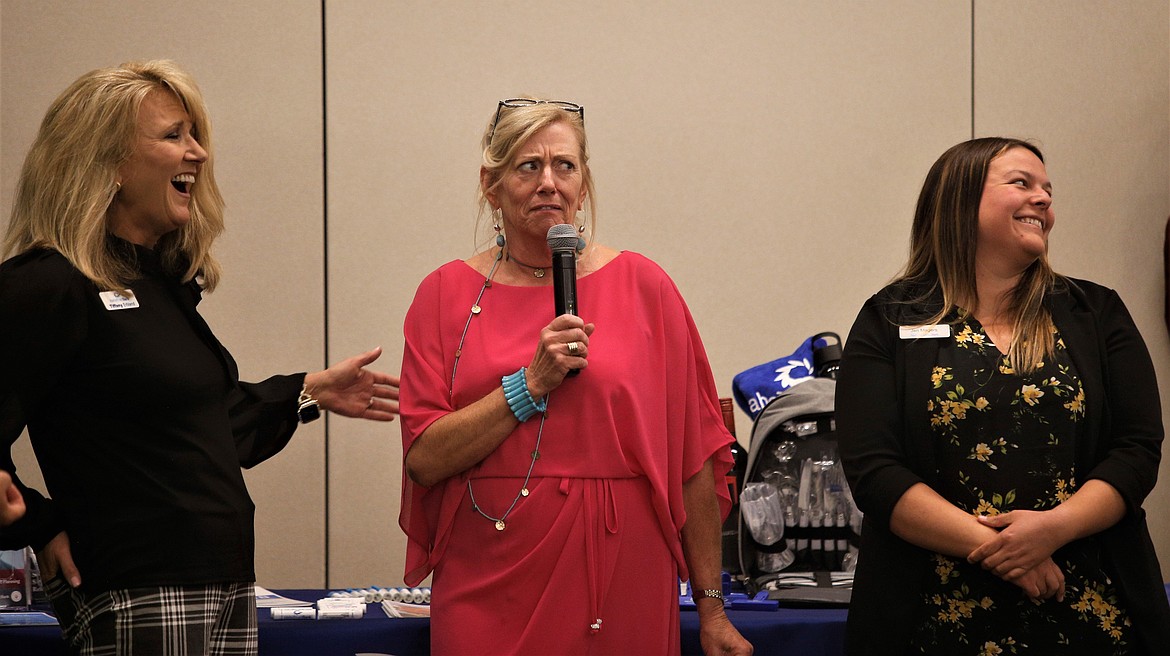 Marilee Wallace, CEO of The North Idaho Alliance, is joined by Tiffany Erbland, left, and Jen Magers, both with Idaho Trust Bank, during the Women's Conference on Wednesday.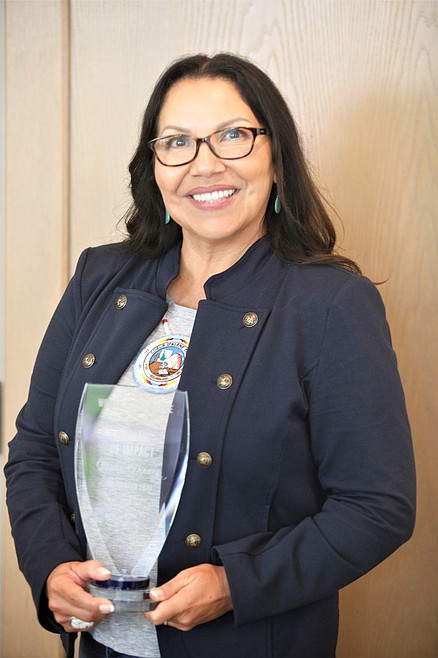 Laura Penney holds the Woman of Impact award she received at the Women's Conference on Wednesday.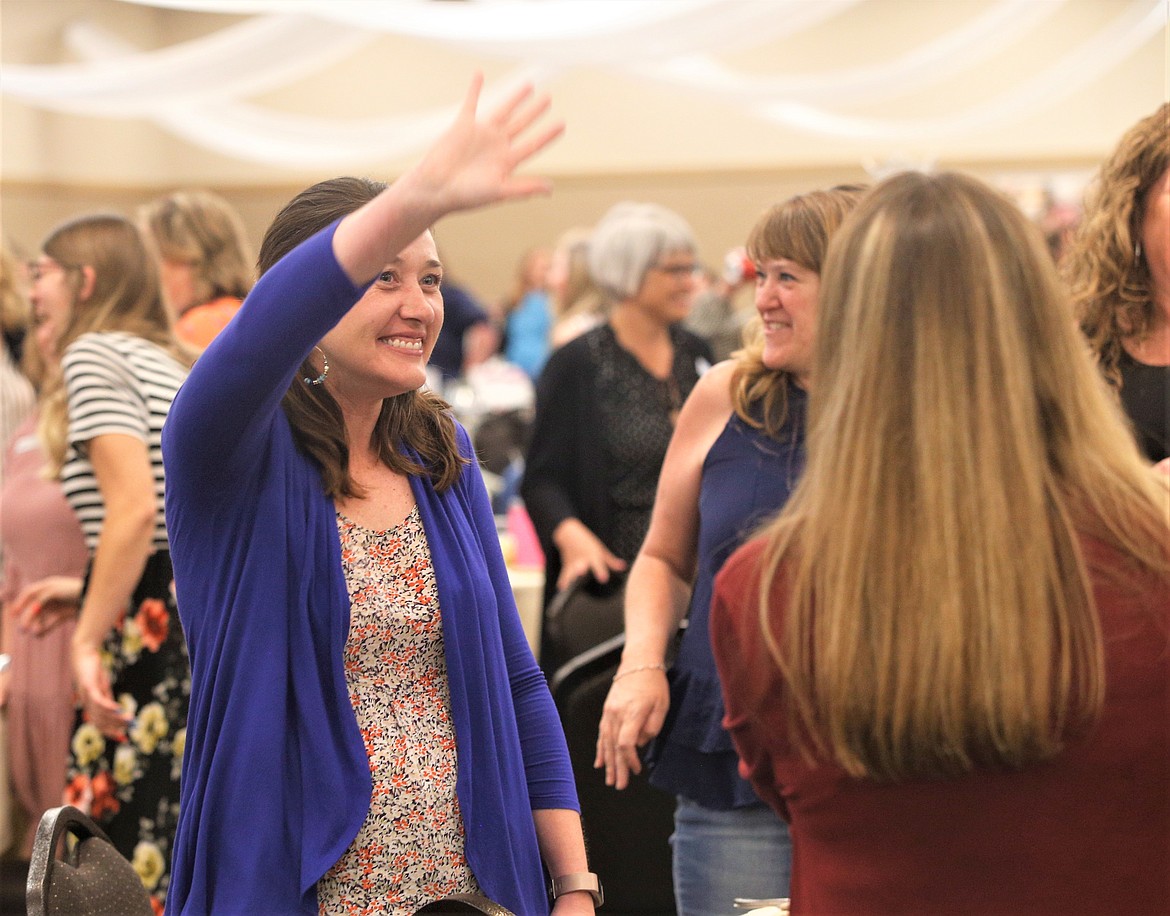 Amy Sweet waves during an exercise at the Women's Conference at the Best Western Plus Coeur d'Alene Inn on Wednesday.
Previous
Next
by
BILL BULEY
Staff Writer
|
May 25, 2023 1:08 AM
COEUR d'ALENE — Inspire. Engage. Uplift.
That's what Marilee Wallace wanted for attendees of Wednesday's "Onward and Upward Women's Conference."
Toward the end of the daylong program, the CEO of North Idaho Alliance, which organized the sold-out event, was confident they had succeeded.
"We absolutely did that today," she said.
About 225 women heard from a lineup of speakers described as visionary who delivered messages about leadership, wisdom, careers, love and life at the Best Western Plus Coeur d'Alene Inn.
It was time for laughs, smiles and a few tears, too, as they shared hearts and minds.
Laura Penney, CEO of Coeur d'Alene Casino Resort, received the Woman of Impact award. It is based on several characteristics, such as persistence, optimism, passion, purpose, confidence and authenticity.
"She embodies all that," Wallace said.
Penney stands out not just in how she guides the casino, but how she lives, Wallace said.
"She's a hero of mine," she added.
Penney was surprised but pleased to receive the award.
She said she learned young to accept what comes her way, good or bad, embrace it and learn from it.
"I always, no matter what, moved forward," she said.
Asked to write down what makes a healthy community, answers included love, support, freedoms, respect, diversity and Jesus.
"Remember, it's a stumble not a fall. It's a speed bump, not a wall. Give yourself grace," read one message.
A panel, "Words of Wisdom from Wise Women," included Linda Davis, Candy Javier, Kareen Martinsen and Malia Maile.
Asked if they had any regrets, Javier said she wished she wouldn't have been so serious so fast and tried to grow up so quickly.
"I regret not being more silly," she said. "I can still act 16, even in my 40s."
Davis said people can only try to do their best.
"I believe the atonement of Jesus Chris perfects our efforts," she said.
Martinsen, 88, said she had no regrets.
She raised five children, has always called Idaho home and works today as a greeter at the Kroc Center.
"I've had a good life," she said. "I'm very happy and content. I want to live quite a few more years."
Wallace said the conference offered an abundance of diversity while women made "tangible connections" that she believes will leave them with a desire to be part of something bigger than themselves.
"Today is just lifting people up, saying they belong and they can do it," she said.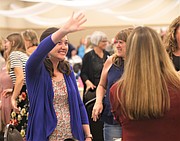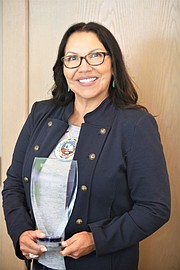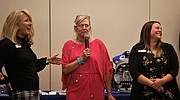 Recent Headlines
---