Sherpa guide who climbed Mount Everest a record 28 times says he's not ready to retire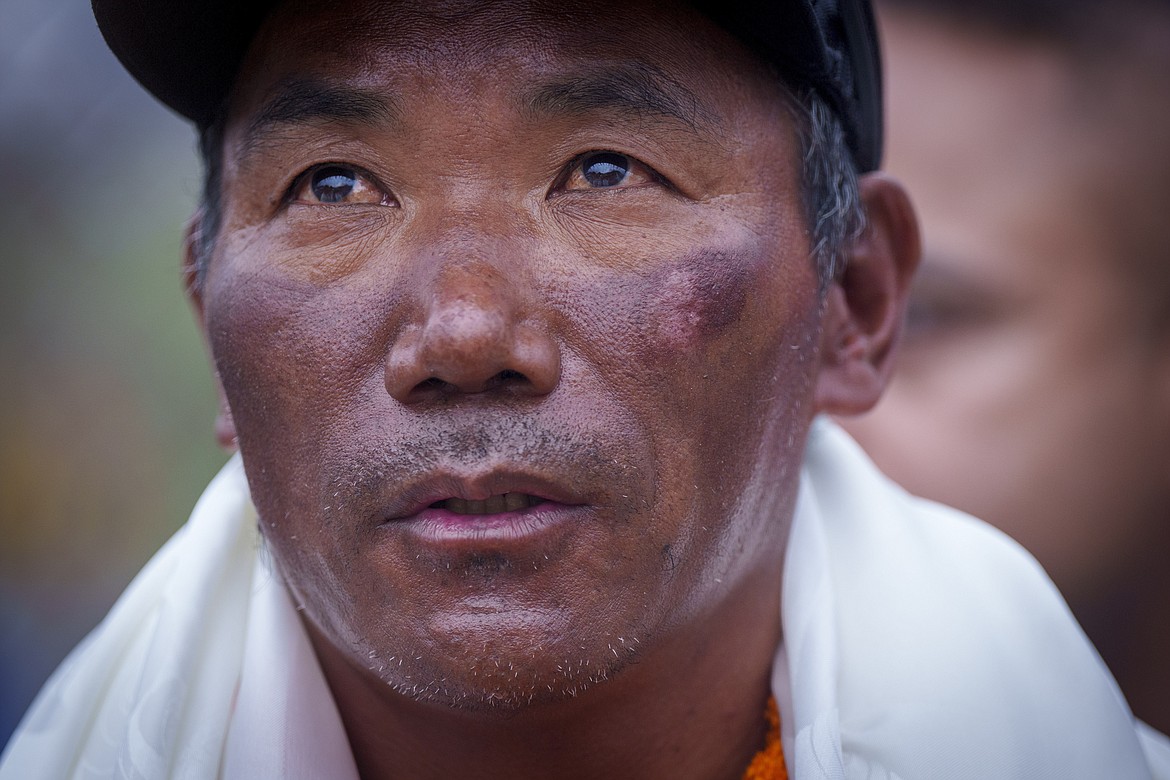 Veteran Sherpa guide Kami Rita arrives at the airport in Kathmandu, Nepal, Thursday, May 25, 2023. The 53-year-old guide scaled Mount Everest for the 28th time on Tuesday beating his own record within a week as two guides compete with each other for the title of most climbs of the world's highest peak. (AP Photo/Niranjan Shrestha)
By BINAJ GURUBACHARYA
Associated Press
KATHMANDU, Nepal — One of the greatest mountain guides said Thursday he's not ready to retire after climbing Mount Everest for a record 28th time.
Nepalese Sherpa Kami Rita reached the 8,849-meter (29,032-foot) summit of the world's highest mountain on Tuesday, beating his own record less than a week after setting it.
"I will continue to climb as long as my body allows," the 53-year-old guide told reporters after arriving from the mountain at Kathmandu's airport, where he was given a hero's welcome by supporters and family members.
He said his goal is not to compete for any records but to help his foreign clients scale the mountain.
This year's climbing season is almost over, and his next climb will have to wait until next spring.
Kami Rita reached the summit a day after fellow Sherpa guide Pasang Dawa matched his previous record of 27 climbs.
A race for the title began with Pasang Dawa climbing the peak for a 26th time on May 14, equaling Kami Rita's earlier record. Kami Rita reached the peak three days later for the 27th time.
Kami Rita first climbed Everest in 1994 and has done so nearly every year since then. He is one of many Sherpa guides whose expertise and skills are vital to the safety and success of foreign climbers who seek to reach the top of the mountain. His father was among the first Sherpa guides.
Kami Rita has scaled several of the world's highest peaks in addition to Everest, including K2, Cho Oyu, Manaslu and Lhotse.
Thousands of people have climbed Mount Everest since it was first conquered by New Zealander Edmund Hillary and Sherpa guide Tenzing Norgay in 1953. This year is the 70th anniversary of the first climb.
Recent Headlines
---