Northwest Notes May 24, 2023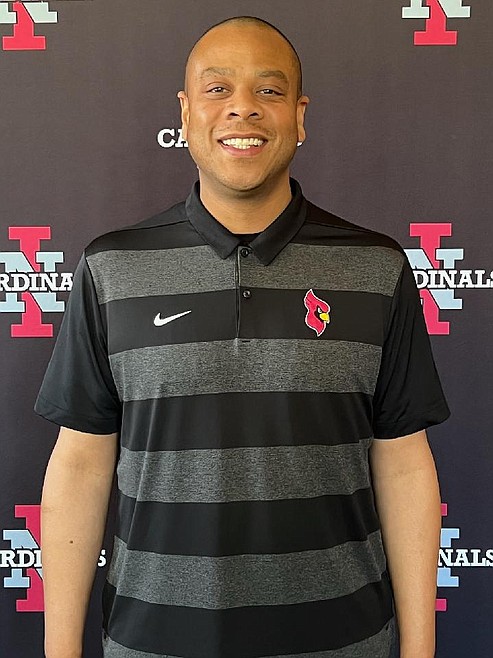 Son of 'Downtown' Freddie Brown named NIC assistant coach
COEUR d'ALENE — Fred Brown Jr., son of former Seattle SuperSonics great 'Downtown' Freddie Brown, has been named assistant men's basketball coach at North Idaho College, NIC athletic director Shawn Noel announced Tuesday.
"We are very happy to have Fred on board," Noel said in a news release. "He has a tremendous amount of coaching experience and his ability to recruit quality athletes is outstanding. He will be a great addition to North Idaho College."
Brown has coached basketball for 28 years. He was an assistant varsity coach for Mercer Island High's 2000-2001 KingCo championship team that finished third in state. With Brown's help the next year, the 2001-2002 team took home another KingCo Championship and finished second at state.
Brown also spent two seasons as the head varsity basketball coach at Eastside Catholic High and three seasons as the head men's basketball coach at Edmonds College. Brown spent the last four years as assistant coach and oversaw player development at the College of Southern Idaho.
"We cannot be more excited to add Fred Brown Jr. to our staff," NIC head coach Corey Symons said. "Coach Brown is one of the best recruiters in the country and will help continue the success of our program. He is well versed in junior college basketball and will be a major addition to our program, school and community."
Brown was born and raised in Seattle and attended Mercer Island High. Brown was a three-time all-league selection, a two-time all-state basketball player and made the Seattle Times all-state basketball team that featured the top five boys and girls in Washington in the class of 1992.
In his senior year, Brown led his team to a third-place state finish; pouring in 45 points. After his high school career Brown signed a letter of intent to accept a basketball scholarship at the University of Iowa, where his father played.
Brown spent one year at the University of Iowa and sustained an injury that required surgery ended his playing career.
Zags' Rutherford earns honorable mention all-conference in baseball
Jacob Rutherford, a redshirt junior right-hander who attended Coeur d'Alene Charter Academy and played sports at Post Falls High, earned honorable mention on the All-West Coast Conference baseball team, the league announced.
Rutherford, who picked up WCC Pitcher of the Week honors after throwing a complete-game shutout against Saint Mary's on May 7, has thrown a career-high 75.1 innings of work this season, striking out 72. He's lasted longer than eight innings three times this season, including two complete games, to finish the regular season with a 4-3 record in 11 starts.
The No. 6-seed Bulldogs (18-33, 14-13 WCC) take a six-game losing streak into the opening round of the WCC Tournament in Las Vegas, where the Zags face No. 3-seed Santa Clara (31-18, 17-10) today at 3 p.m.
WSU selected for 2023 Basketball Hall of Fame Tip-Off
SPRINGFIELD, Mass. — Washington State will participate in the 2023 Basketball Hall of Fame Tip-Off Tournament, Nov. 18-19 at Mohegan Sun Arena in Uncasville, Conn., the Naismith Basketball Hall of Fame announced Tuesday.
The Cougars will be joined in the four-team field by Northwestern, Rhode Island, and Mississippi State.
WSU will face Mississippi State in the opening round, Saturday, Nov. 18, while Rhode Island and Northwestern compete in the other semifinal. Winners will advance to Sunday's championship game, while losing teams will face off in a consolation game Sunday.
The Cougars and Bulldogs will meet for the third time in program history. The previous two meetings, victories for WSU, were both at early-season multi-team events in 2008 and 2010. Washington State holds even series standings against Northwestern (3-3) and Rhode Island (1-1), having last met the Wildcats in the 2011 postseason and the Rams in December 1979.
Tickets will go on sale Friday, Sept. 8 via Ticketmaster and on sale at the Mohegan Sun Arena Box Office starting Saturday, Sept. 9. Game times and television broadcast details will be released at a later date.
Information: hoophall.com
Recent Headlines
---