THE CHEAP SEATS with STEVE CAMERON: The mystery behind the knee injury to Seahawks star cornerback Woolen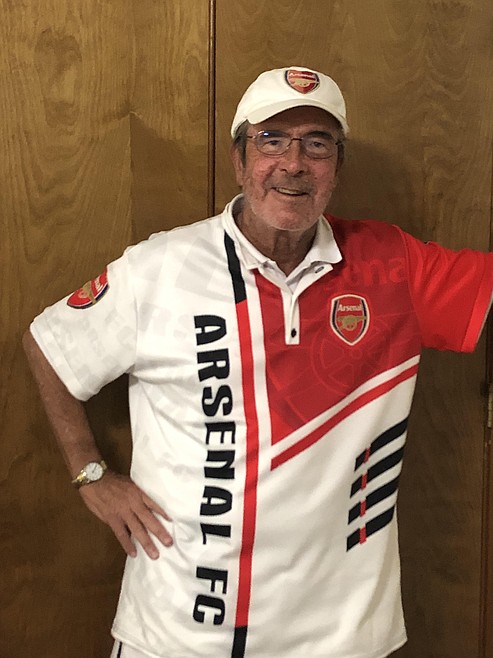 Advice to the Seahawks …
Get somebody in to upgrade your practice fields.
Make them as smooth as the fairways at Augusta National.
Why?
Well, ask Tariq Woolen.
On second thought, perhaps you do NOT want to ask Tariq.
He's wondering how that gopher hole got into his life.
OK, being serious now …
No doubt the fields at the Virginia Mason Athletic Center in Renton are first-class.
But anyone can take a bad step.
Apparently, that's what happened to Woolen, Seattle's Pro Bowl cornerback, sometime last week.
Eventually, the resulting soreness in his knee became bothersome enough that he spoke to team trainers.
Next up came the docs.
Then on Tuesday, Woolen had arthroscopic surgery on the nagging knee.
Talk about news you don't want to hear.
Coach Pete Carroll wasn't available for a media chat on the subject, so basically all we know is what NFL "sources" told ESPN.
From there, the information exploded across the Seahawks' universe.
ACCORDING to the first ESPN report …
"Doctors reviewed the injury, and Woolen's surgery, which took place in Houston, went as well as doctors could have hoped, according to a source.
"Woolen is expected to be ready for the start of training camp in late July, but the Seahawks also will proceed carefully with their prized cornerback, according to sources."
No doubt they will.
Curiously, the Hawks re-signed veteran corner Artie Burns on Monday.
Burns spent all of last season on the team's active roster but played just 16 snaps — all in a loss at New Orleans.
Burns played in two other games on special teams, but was not active for any other regular-season games, nor the playoff against the 49ers.
According to the Seattle Times, it was not immediately clear how Seattle was making room for Burns on the 90-man roster.
Even less clear was information from the "source," which claimed that the signing of Burns was not related to Woolen's freak injury — even though the team already knew Woolen's knee was bothering him at the time they added Burns to the roster.
So …
No matter what any "source" told Adam Schefter or any of the NFL's in-house reporters, if you believe Burns' signing had nothing to do with Woolen's mishap, I've got some quality swamp land for sale in Florida.
I'll give you a bargain.
Trust me.
In fact, considering the secretive nature of business inside the NFL, feel free to wonder if Woolen's stumble on the mysterious practice field occurred BEFORE Seattle chose Illinois corner Devon Witherspoon with the fifth pick in last month's draft.
I'm not saying Woolen was injured prior to the draft.
But …
To quote Seahawks GM John Schneider about what teams know and what they're thinking: "Everyone is lying."
Fair enough, John.
We'll take you at your word.
THE NEWS about Woolen's surgery was definitely stunning, although league "sources" claim doctors were satisfied with the procedure, and that the second-year star would be ready for training camp.
Anything worse, and the Seahawks would be taking a huge hit.
Woolen led the NFL with six interceptions as a rookie last season, and is being counted on to hold down the right side of the Seattle secondary.
The Seahawks are hoping Witherspoon can step in at left corner, supplanting last year's starter, Mike Jackson.
Another second-year player, Coby Bryant, won the nickel corner job a year ago — but the Hawks also have Tre Brown (and now Burns) for depth.
Assuming that Woolen has not suffered any significant damage — the fact that it was arthroscopic surgery is actually decent news — the real takeaway from Tuesday's shock is a reminder that professional athletes (and not just football players) can get hurt any time, and in any possible manner.
Oh, and that teams won't necessarily tell you what's going on, at least until it suits them.
Carroll wasn't scheduled to meet with the media on Tuesday, so do you think he'd go out of his way to mention why Woolen wasn't present at this week's OTAs (organized team activities)?
If the surgery was as successful as league "sources" claim, then the Seahawks will deliver that good news soon, no doubt.
In the meantime, we still don't even know the precise nature of Tariq's injury — other than it happened to his knee.
Just one of them, presumably.
Sigh …
Back to crossing fingers and lighting candles.
Email: scameron@cdapress.com
Steve Cameron's "Cheap Seats" columns appear in The Press four times each week, normally Tuesday through Friday unless, you know, stuff happens.
Steve suggests you take his opinions in the spirit of a Jimmy Buffett song: "Breathe In, Breathe Out, Move On."
Recent Headlines
---