School levies pass
by
DEVIN WEEKS
Staff Writer
|
May 17, 2023 1:09 AM
COEUR d'ALENE — In a second attempt since March, Coeur d'Alene School District voters overwhelmingly passed a $25 million-per-year, two-year supplemental levy.
The levy received 17,620 (63.47%) votes in favor and 10,131 (36.53%) against.
Coeur d'Alene School Board Chair Rebecca Smith said voters have sent the message that kids are the No. 1 priority, that teachers and schools are worth a collective investment and that coming together for a common purpose is what unites the community and will move it forward.
"My fellow board members and I are grateful for the community's strong support for our public schools, something we don't take for granted," Smith said. "We have high expectations for students, teachers, staff and administrators in the district. We know we have work to do to continue fostering transparency and trust with our community stakeholders."
Smith said Coeur d'Alene will continue to find new and better ways to keep parents, families and the community involved in what the district does.
Coeur d'Alene's supplemental levy had passed every year since 1986, but failed to receive enough support in March when brought to voters as a perpetual levy accompanied by a $5 million-per-year, five-year safety and maintenance levy. The March supplemental levy garnered 8,616 votes (48.97%) in favor and 8,977 (51.03%) opposed.
The school district changed course and dropped the safety and maintenance levy, which failed to reach the 55% passing threshold by less than half a percent in March and also failed during a first attempt in August 2022. For this election, the board removed the perpetual timeline and asked voters to approve a two-year levy, which voters had historically passed in previous years.
Superintendent Shon Hocker shared appreciation for voters on behalf of the district and its teachers, staff, students and families.
"We thank the voters for supporting us in extending this critically important funding and for their continued investment in student learning," Hocker said. "We are humbled by the trust the community has placed in us and pledge our commitment to continue to use the levy funding in the most financially responsible way to benefit our students."
The supplemental levy pays for 25% of the Coeur d'Alene district's budget, covering the gap left by state funding, which covers just 75% of the budget. This levy will replace the existing $20 million, two-year supplemental levy that expires June 30.
Hocker said the Coeur d'Alene School District is committed to doing the necessary work that lies ahead. He said levy funding allows the district to continue to provide foundational opportunities to its students so they can be successful in the classroom and beyond.
"We will continue our work to improve outcomes for all of our students," he said. "We are truly thankful for the tremendous effort made by so many of our community members who worked around the clock to raise awareness about the levy, the accomplishments of our amazing students, teachers and staff, and the many positive impacts public education has had in our community. I am proud to be part of this community and look forward to continuing our collaboration."
LAKELAND
The Lakeland Joint School District was successful when it asked voters to decide the fate of a two-year, $9.5 million-per-year supplemental levy and a $1.146 million-per-year school plant facilities levy.
Including votes from Bonner County residents who live in the district, the supplemental levy was approved by 5,209 (54%) votes, versus the 4,408 (46%) who opposed. The two-year school plant facilities levy garnered 5,333 (55.2%) favorable votes to 4,329 (44.8%) opposed.
The first attempt to pass the supplemental levy narrowly failed when 47.26% voted in favor and 52.74% voted against in March. A six-year, $1.146 million-per-year school plant facilities levy was also on the ballot, but it was shortened from six to two years for the May election after it was unable to reach the 55% passing threshold. It received 2,211 favorable votes in March, or 49.23%, while 52.74% of voters cast 2,280 opposing votes.
Attempts to reach Superintendent Lisa Arnold and Lakeland School Board Chair Michelle Thompson were not returned by press time.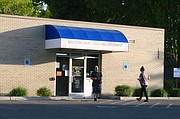 Recent Headlines
---