Student production of 'Lucky Stiff' begins with a bang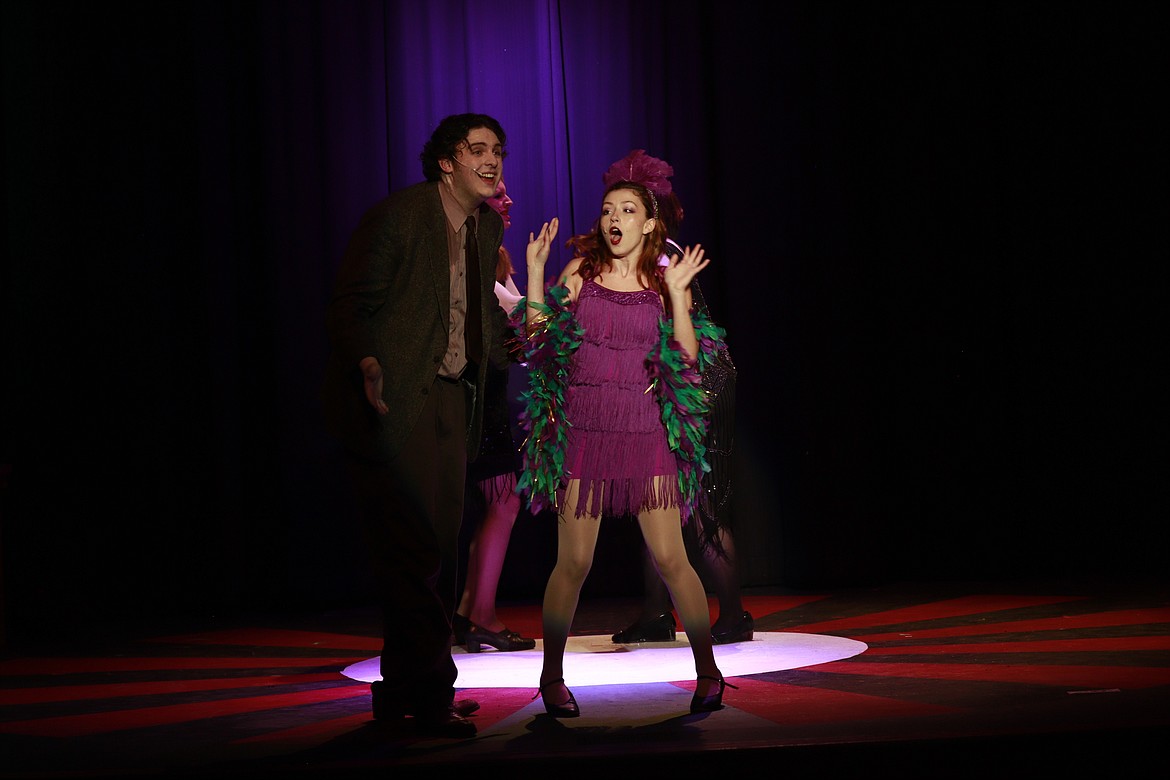 Lake City High School students Ben Crespo and Juno Otis star in "Lucky Stiff," a Troupe de Wolfe production of a musical comedy at Lake City High School.
Photo courtesy of Troupe de Wolfe
The Troupe de Wolfe production of "Lucky Stiff" opened Thursday at Lake City High School and performances will continue at 7 p.m. today, 2 p.m. Saturday and 7 p.m. May 17-20.
"Lucky Stiff" is described as a hilarious murder mystery musical, complete with mistaken identities, $6 million in diamonds and a corpse in a wheelchair.
In the play, Harry Witherspoon is a sad and unfulfilled shoe salesman in England, always wishing his life could be full of adventure and dancing. But everything is about to change when he finds out his American uncle has died and left him a $6 million inheritance — with one condition: He must take his uncle's embalmed body on a vacation to Monte Carlo.
If that weren't bad enough, he has to contend with overzealous dog lover Annabel Glick, his uncle's gun-toting ex, Rita la Porta, and the danger of falling in love in a city full of romance. A full cast of characters, both human and canine, bring the world of Monte Carlo to life in this musical about love, revenge, dogs and making the most of your life.
The LCHS production is entirely student run, from marketing to casting and costume and set design by Troupe de Wolfe, the school's drama group.
The play was originally an off-Broadway production by Playwrights Horizons Inc. in 1988 and based on "The Man Who Broke the Bank at Monte Carlo" by Michael Butterworth.
It's presented in conjunction with Music Theatre International and features throwback slapstick styles that evoke "Weekend at Bernie's," "Arsenic and Old Lace," with guns everywhere and jazz-era costumes.
Tickets are $10 general admission, $9 for students and seniors, and $8 for staff and students with an Associated Student Body card.
Purchase tickets in the front office, at the box office, or online at www.troupedewolfe.org.
Recent Headlines
---