Emerge micro-concert to feature Seth Anderson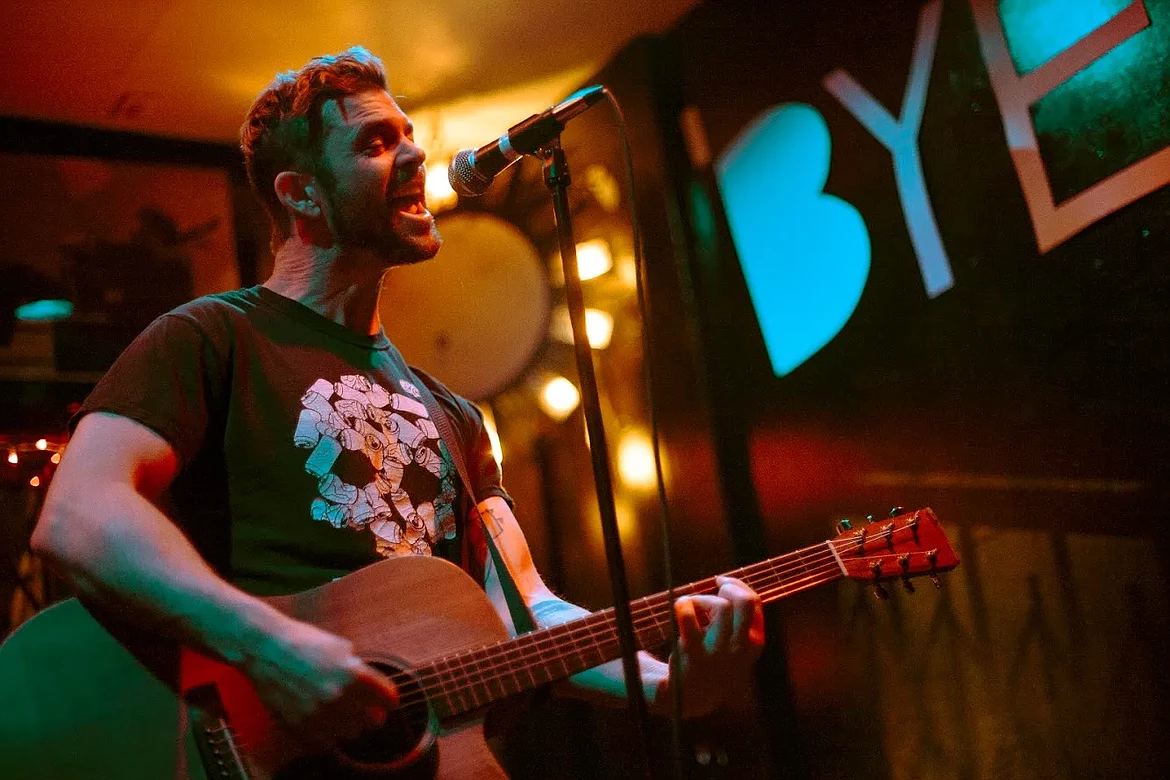 Seth Anderson will perform a micro-concert at Emerge, Coeur d'Alene as part of their Cicada Sessions series. The gallery will gift Anderson a recording of the concert, where he'll talk to audiences and interact with fans personally, between singing.
Photo by/TYLER ROSS
Singer-songwriter Seth Anderson will play a Cicada Sessions show at 7 p.m. Sunday at Emerge, 119 North Second St., Coeur d'Alene.
The Cicada Sessions are a micro-concert series, hosted by the Emerge Gallery, featuring regional and touring up-and-coming musicians performing all-original music in a gallery setting.
Hear the stories and inspiration behind the music, get to know the musicians and watch the recording component as the Emerge sound team collaborates with the performer to record the concert. At show's end, the recording is gifted to the artist.
With East Coast roots, Anderson blends elements of alt-country and indie punk, anchored in catchy, truth-laden, heart-driven lyrics. Spending most of the last two decades immersed in the Rocky Mountains of Canmore, Alberta, and touring internationally, he now calls Calgary home. In 2016, he joined the ranks of Joey Cape's (Lagwagon) One Week Records roster based in San Francisco, Calif., to reveal his fourth full-length effort.

Most recently, Snappy Little Numbers Records in Denver welcomed Anderson for the release of his 2020 album "We Could Be," recorded with Eamon McGrath, and his latest single, "Big Red Sun."
Anderson will appeal to fans of The Weakerthans with John K. Samson, Iron and Wine, Chuck Ragan and Steve Earle. Performing solo or with his backing band, Anderson's sound is original, yet familiar, and appeals to folks of all walks of life.
Tickets are available online at emerge-cda.myshopify.com for $15 in advance or $20 at the door. Recording begins at 7 p.m., doors open at 6:30.
Recent Headlines
---