Donna Lucille Schober, 79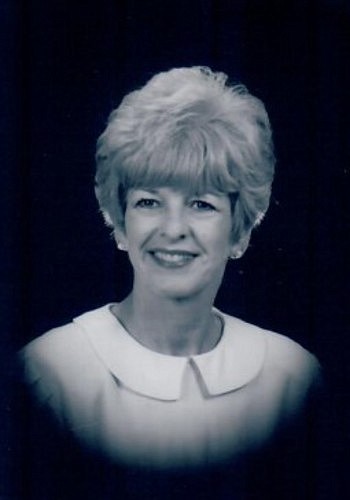 Donna was born in Martinez, Calif., on April 21, 1944. She was the youngest daughter of Richard and Lucille Hampton.
She was raised in Richmond, Calif., and graduated from Richmond Union High School (Go, Oilers!) in 1962. She loved school and had many friends there. Donna was a generous and loving person and she continued to make friends wherever she went throughout her life.
After school, Donna attended and graduated from Athena Beauty College in Berkeley, Calif., and became a Beautician. Also, she met and married James "Corky" Schober on Sept. 29, 1963. They have one daughter, Jessica Jamie (Reid) Grossmann. After Beauty College Donna worked as a Beautician in Richmond until Jamie was born on June 16, 1969. Donna then took a leave from work to raise Jamie.
When Jamie reached high school, Donna went back to work, this time for the Richmond Unified School District. She worked in the school kitchen preparing meals for the school cafeterias until she retired. After retirement, Donna and Corky moved north to Shingletown, Calif., for four years.
In 2010 they moved to Twin Lakes, Idaho, to be near Jamie. Donna loved cars and motorcycles. She loved to cruise in her 56 T-Bird and we took many motorcycle trips covering ground from the West Coast to the East Coast and from the Mexican border to Fairbanks, Alaska. One of Donna's favorite things was eating, so when we planned our trips it wasn't so much city to city, but more like restaurant to restaurant. She was also an ardent Spokane Indians fan and rarely missed a game.
Donna died unexpectedly at home May 4, 2023.
Donna was preceded in death by her parents, Richard and Lucille Hampton, her sister, Janelle Baldwin, and her brother, Richard Hampton. Donna is survived by her husband, Corky Schober, daughter Jamie Grossmann and Jamie's husband, Reid Grossmann. Also, too many friends to list. Donna loved you all.
Donna was a strong Christian woman and attended the Calvary Christian Fellowship Church in Spirit Lake, Idaho. She will live on in the hearts of all who loved her.
Donna requested no services. Please visit Donna's online memorial at https://belltower.funeraltechweb.com/tribute/details/1833/Donna-Schober/obituary.html#tribute-start
Recent Headlines
---