Music Conservatory hosts lawn party with Polyphony Marimba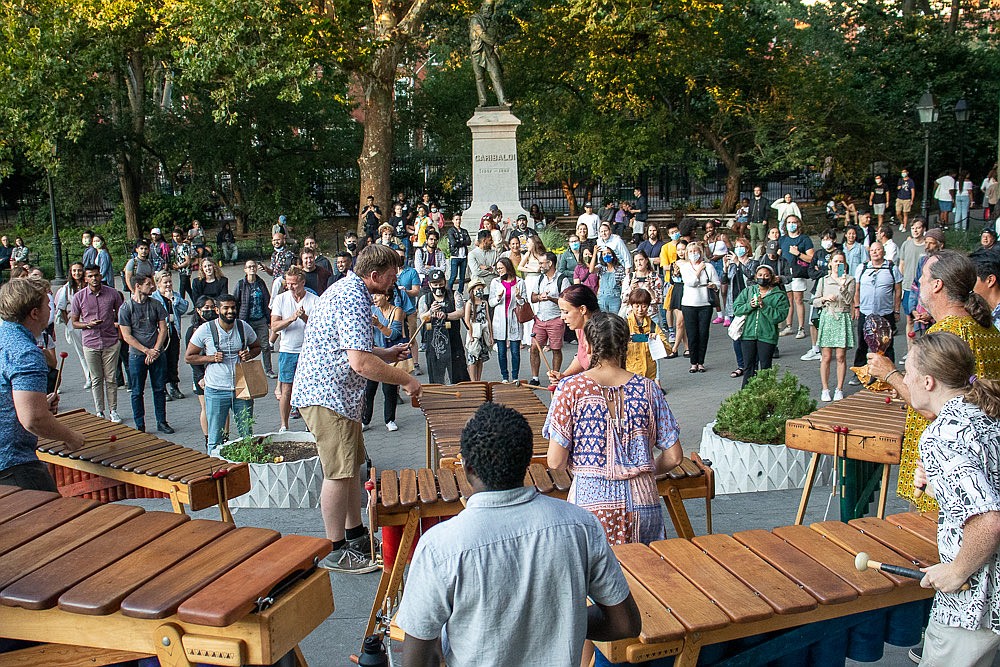 Polyphony Marimba, a high-energy, rhythmically intricate Zimbabwean-style marimba ensemble will play at the Coeur d'Alene Music Conservatory May 7.
Photo courtesy of the Coeur d'Alene Music Conservatory
Polyphony Marimba, a nine-piece Zimbabwean-style Marimba Ensemble based in Santa Fe, N.M., will play a concert at 4 p.m. Sunday at Christ the King Lutheran church at 1700 E. Pennsylvania Ave., Coeur d'Alene, for a $10 suggested donation.
The music spans traditional music of the Shona people, to contemporary compositions influenced by both African traditions as well as Western/Classical traditions and will be directed by Peter Swing.
The instruments made by Swing include two soprano marimbas, one alto, two tenors, one baritone, one bass, a hosho (gourd shaker) and percussion.
The group comprises top marimba players in the country, with members based in North Idaho, Eastern Washington, Oregon, California, New Mexico, Colorado and Missouri. Members Peter Swing, Karyna Swing, Caden Davis, Branson Seamons, Raven Swing, Tessa Wells, Julia Nelson, David Onstott and Jesse Larsen will perform.
Hamburgers, hot dogs, sodas and coffee will be provided by Christ the King Church.
Recent Headlines
---