THE CHEAP SEATS with STEVE CAMERON: Why not the Mariners to win the whole thing this season?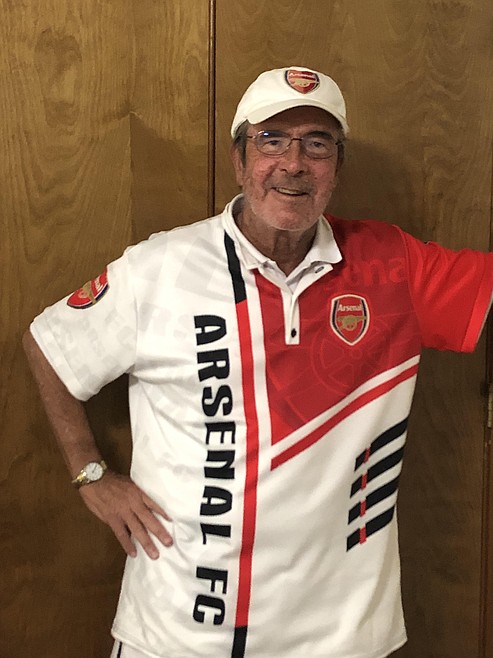 The pressure starts now.
Whoa!
Isn't this the start of a long, easy-going, enjoyable Mariners season, the first game in a six-month love affair with baseball?
Well, yes, but …
When the M's open the 2023 season tonight at T-Mobile Park against Cleveland, they're taking the first step on a 162-game challenge.
This isn't just a season where it would be fine to win a couple, lose a couple and just drift along having fun in the summer sunshine.
The Mariners won 90 games last year (for the second year in a row) and broke that two-decade curse of missing the playoffs.
They knocked off Toronto in the wild-card series and played eventual World Series champ Houston just about dead even.
Seattle is ready for more — and we're not just talking about the MLB All-Star Game, which is coming to the Emerald City this year.
The Mariners themselves don't say very much about ANOTHER curse, but it's on everyone's mind.
They absolutely believe they can finish a long, lost journey in the desert.
"It was great to end the thing about missing the playoffs," said third-year pitcher Logan Gilbert.
"But there's something else out there, too, and we want to go get it."
AH, YES.
You already know this, but just for newcomers …
The Mariners are the only major league team that has never played in the World Series.
You think missing the playoffs took a while?
That was nothing.
Seattle entered MLB as doomed Pilots for a single season in 1969, then re-emerged as the Mariners in 1977.
You'll love this …
Yahoo Sports has picked Seattle vs. San Diego as the Series it wants to see this October — with the Padres in their 56th season without winning it all and the Mariners now in their 48th.
San Diego, however, at least has BEEN in a World Series.
Two, in fact.
The Padres didn't make much of a fight of it either time, getting blown away by Detroit in five games (1984) and then being swept in four by the Yankees in 1998.
The Yahoo writers also were savvy enough to point out that both teams are legitimate contenders this season, with the Padres having spent a fortune on some of the game's premier talents, while the Mariners are unleashing a raft of their own stars — plus another group they've acquired via trade.
Obviously, the Mariners ownership hasn't spent the same kind of cash as the Padres, Mets, Yankees and others (the Mariners' payroll should wind up right about in the middle of the pack).
Mets owner Steve Cohen not only has smashed all MLB spending records on his athletes, he's shelled out enough to add in a Caribbean island for private workouts if New York gets hit with a few rainy days.
(Just kidding about the island … um, I think.)
Mariners president of baseball operations Jerry Dipoto, meanwhile, has said over and over that his club believes in "DDT," or draft, develop and trade.
Seattle has stuck with that method of building from within, bringing its homegrown stars like Julio Rodriguez, George Kirby, Logan Gilbert, Cal Raleigh, Jarred Kelenic, Matt Festa and Penn Murfee into the limelight.
There is also a platoon of Seattle organization gifted players waiting just off the edge of the roster, insuring that the Mariners have the required depth for the pennant race.
Meanwhile, Dipoto and GM Justin Hollander have traded well and often — even parting with their own premier minor league prospects — to build a team capable of competing with anyone.
Ty France, Eugenio Suarez, J.P. Crawford, Teoscar Hernandez, Kolten Wong, Tom Murphy, Cooper Hummel, and pitchers Luis Castillo, Marco Gonzales, Andres Munoz and Matt Brash all were acquired via trade.
And …
Free agents?
The club's only big splash for the current club was a five-year, $100 million agreement with former Toronto Cy Young winner Robbie Ray — although the Mariners did fill a specific need this year by signing a one-year deal with veteran outfielder AJ Pollock.
In addition, several critical role players have been relatively low-cost free agents, or simply claimed through the waiver process: Sam Haggerty, Dylan Moore, Tommy La Stella and relievers Chris Flexen (who last pitched in Korea) and Trevor Gott.
IT'S EASY to find some funny tweaks in the way this roster was assembled.
Prior to last season, the Mariners traded a couple of minor league prospects to Cincinnati to grab All-Star outfielder Jesse Winker.
The cost-cutting Reds accepted the deal, but only on the condition that Seattle would also take Suarez — who had been playing out of position at shortstop and had a contract that ran through 2024 (with a club option for 2025) at $11 million per season.
Winker was both grumpy and awful in Seattle, a disaster in left field and almost useless at the plate — winding up with a .219 average.
But credit to the Seattle brain trust …
Suarez was a revelation at third base, hit his routine 31 homers (some in monster situations) and brought his "good vibes only" to the clubhouse – along with hair color chosen by his daughter.
Half black and half white.
It was a hoot, and set a tone for the M's right from the beginning.
As for Winker, the Mariners turned around and moved him to Milwaukee over the winter for Wong, the Gold Glove-winning second baseman.
This is now a team with high, high aspirations.
They're not the only ones who've noticed all the talent assembled on Puget Sound.
J-Rod made it to the cover of this season's baseball edition of Sports Illustrated.
ESPN's Jeff Passan, asked by Seattle radio host Mike Salk if the Mariners could repeat their playoff appearance, said simply: "I don't think playoffs are the only limitation at this point.
"I think the ceiling for this team is championship."
See what I meant about pressure?
When Luis Castillo takes the ball for the Mariners tonight, the entire Northwest (and M's junkies everywhere) will be hoping it's the start of a journey to the World Series.
It's been 47 years.
Why not now?
Email: scameron@cdapress.com
Steve Cameron's "Cheap Seats" columns appear in The Press four times each week, normally Tuesday through Friday unless, you know, stuff happens.
Steve suggests you take his opinions in the spirit of a Jimmy Buffett song: "Breathe In, Breathe Out, Move On."
Recent Headlines
---