Springtime babies galore on the prairie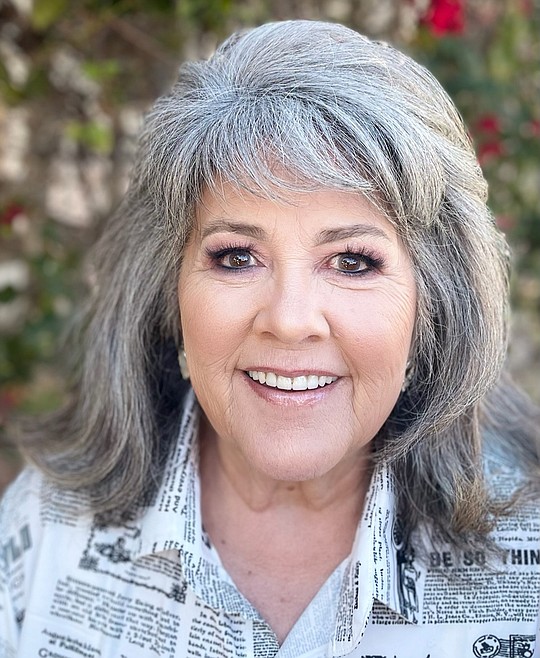 A multi-generational farm and ranching family on the Rathdrum Prairie is in baby mode this month. McLean Cattle Company welcomed the first of 170+ calves March 4, when it was still quite chilly. Life in the world of livestock isn't Monday through Friday, 9-5, but there are perks. At sunrise, March 13, Blake McLean (fourth generation) was checking the pasture for cows with new calves when the sun broke through the gray skies and gifted him with a beautiful rainbow view. Blake and his grandfather, Wade McLean, have been doing the night checks for cows.
Next week will be "all hands on deck" during spring break for Blake and his parents, Mike and Jessica McLean, brother Trent and grandparents Wade and Wanda.
Earlier this week, on the first day of spring, the first set of this season's twins were born. As of noon yesterday, there were 33 calves in the "nursery," with calving expected to last through April.
Here's to the farmers, growers and ranchers, whose hard work and passion for the land create bounty for our tables.
• • •
Readers of this column are familiar with Dave and Marnie Fair's annual lambing report. The babies are always so cute. Dave tells me they had a rough year at their Chase Road farm, the first lambs arriving the end of January and the majority of the 20 survivors born in February. March will be going out like a lamb for the Fairs' flock with three more ewes expecting new arrivals.
• • •
St. Patrick's Day Parade recap: After a dozen years of providing color commentary from the skybox between Second and Third Street for the fabulous Coeur d'Alene Fourth of July Parade that draws about 10,000 spectators, I'm familiar with downtown crowd size on Sherman Avenue. On a sunny March Saturday filled with all things green, from my vantage point of riding in the parade it was an amazing view. Between Fifth and Second, the festive crowds for St. Patrick's Day rivaled those of the Fourth of July.
I think credit for the turnout needs to be shared between St. Patrick and Mother Nature's nice weather finally making an appearance after a long winter.
• • •
Happy Main Street Birthday today to Jessica Bonar, Beverly Larsen, Rich Anstine, Greg Cook, Jack Budvarson, Julie Perry, Katie Vaughan, Pam Adams, Boston Pierce (13!), Cole Jaworski and Rob Carpenter. Tomorrow, Herb Severtson (93!), Tad Leach, Paul Ray, Herb Huseland, Lori Weaver, Julie Perry, Linda Lewis, Landon Steproand and Jacey Brockhoff celebrate. On Friday, Dick Harris, Esther Paul and Nichole Frank have their cake and eat it, too. On Saturday, Jame' Davis (50!), Ray Oliver, Colleen Brown, Brenda Buckingham, Alyssa Romero, Mike Carle and Alexander Carle do a birthday dance. On March 26, Lucy Roth, Dave Fair, Julie Harris, Julie Readel, Nancy Noordam, J.B. Romero, Lorna Griffin, Mike Bennett, Cyndy Griffin, John Hart, Mistie Cooper and WJ Lazerus put on their party hats. Chet Lindquist, Lila Kimm, Theresa Hart, Jamie Green (40!), Katherin Pope, Dan Dunham, Sharon Erickson, Chris Magera, Susan Reynolds, Lynne Wiedemann, Alie Hotchkiss, Ralph Nelson, Irene Bowman and Julie Harris take another trip around the sun Monday. March 28 birthday celebrants are Cindy Sweeney, Brandon Clearwaters, James Heilman, Barb Forgacs, Robert Durflinger, Richard Wegner, Chris Camarata and Page Hibbs.
• • •
Kerri Rankin Thoreson is a member of the National Society of Newspaper Columnists and the former publisher of the Post Falls Tribune. Main Street appears every Wednesday in The Press and Kerri can be contacted on Facebook or via email mainstreet@cdapress.com. Follow her on Twitter @kerrithoreson.
Recent Headlines
---