Rodney Walter Jessick, 68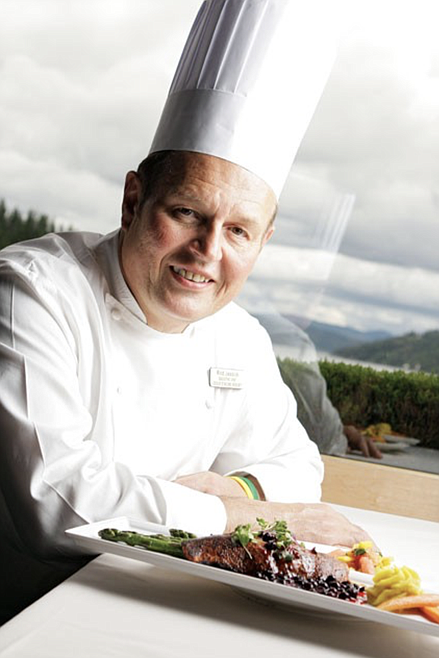 On behalf of the family, we are deeply saddened to share the passing of our beloved brother, brother in-law, and Uncle Rodney Walter Jessick on November 23, 2022. He was 68. Rod passed away from complications of early onset Alzheimers and heart failure at Sacred Heart Hospital in Spokane, surrounded by family and friends
Rod was the Executive Chef of the Coeur d'Alene Resort for over 37 years. He oversaw the transformation from the North Shore Motor Hotel and Marina to the Coeur d'Alene Resort in 1986 after the purchase by Duane Hagadone. Rod was the original Chef de Cuisine of their signature fine dining restaurant, Beverly's, before becoming Hagadone Hospitality's Executive Chef, overseeing all Resort owned restaurants, Convention Center banquet kitchen, the resort bakery, Tito's Italian Grill, Cedars Restaurant, as well as other food outlets owned by Mr. Hagadone.
Rod was selected by the United States Department of Agriculture, the United States Beef Council, The United States Dairy Council, and the Wine Institute to tour China, representing the 11 Western States in a Food Promotion titled "Spirit of 96". Rod also worked with the Idaho Potato Commission, traveling all over Asia promoting the Idaho Potato.
Rod's personality never failed to entertain, enlighten, and uplift every person he encountered along his journey in life and his career at the Coeur d'Alene Resort. He mentored many young inspiring Chefs, and enjoyed the art of teaching those willing to learn.
Rod had a love for cookbook collecting, fine dining, and entertaining friends and family. Thanksgiving and Christmas were his favorite holidays, and he enjoyed giving more than receiving. Rod loved and adored his two puppies/children, Parker and Pipa. Jack Russell Terrorists he called them.
Rod was preceded in death by his mother, Olive Rollins Fuller, father Abe Jessick, and step-father Volney Fuller, and his life partner of over 40 years, Patrick Gass. Rod is survived by his sister Loretta Symms (Steve) of Leesburg, Va; brother Robert Mathes (Margaret) of Coeur d' Alene, Idaho, and Sister Suzanne Jessick (Terry) of Hayden, Idaho. He is also survived by nephew Brad Fuller (Jeffrey), nieces Vickie Fuller (Jeff), Jodi Fuller (Diane), Lisa Kimball (Donnie) and Debbie Wymer.
A celebration of Life is scheduled at the Coeur d'Alene Resort on Saturday March 25, 2023, at 1 p.m. A gofundme page has been set up in Rod's honor to provide culinary scholarships for aspiring Chefs in the Coeur d'Alene and Spokane area.
Rod's favorite Saying: REMEMBER write thank you notes, TIP WELL, sing, drink responsibly, good manners cost nothing and open doors. Reach out to someone lonely make them laugh —— help people —SMILE.
The family has requested in lieu of flowers that a donation be made to the Chef Rod Jessick memorial culinary scholarship fund at gofundme.com.
Recent Headlines
---