Hanley announces candidacy for library network trustee position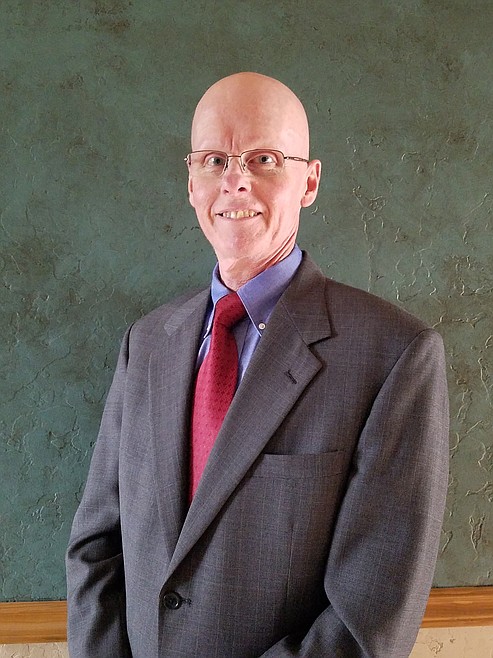 Tom Hanley of Post Falls announced his candidacy for Community Library Network trustee.
Hanley, who made the announcement during the public comment period of the March 16 library network board meeting, has spoken during public comment at several CLN board meetings in the past, according to a news release announcing his candidacy.
"He is running to protect children from the hardcore pornography that is available to children in our libraries," the news release said.
"I'm going to permanently remove the offensive books for minors from the library once and for all," Hanley said, in the release.
According to Hanley's release, the Community Library Network has, until recently, denied the scope and extent of the problem.
"However, following over 18 months of public outcry, Trustee Regina McCrea admitted at the Jan. 19 CLN board meeting that there are in fact pornographic books in the adolescent section of the library," the release said.
"This isn't about The Story of Ferdinand, or some innocent sounding children's book. This is about books that contain child pornography, graphic descriptions of rape, incest and drug abuse that are available in the adolescent section of the library," Hanley said, in the release. "Books like Ellen Hopkins' Identical, Sara Maas A Court of Silver Flames, and hundreds of others in the Community Library Network are not educational materials, and are completely inappropriate for children."
Hanley's news release said that according to a recent poll, more than 74% of Idahoans are opposed to allowing children to access these "harmful materials" in the libraries, and that "this is not partisan or anti-LGBT propaganda."
The news release said, "Nobody in their right mind wants their children consuming hardcore pornography. Whether you're gay, straight, black, white, Republican or Democrat, everyone is opposed to the sexual exploitation of children, and the corruption of their innocence. If they aren't, then they have something seriously wrong with them."
Transparency and fiscal responsibility are also top priorities for Hanley, who, according to the news release, vowed to make it easier than ever for citizens to know exactly how their tax dollars are being spent.
Hanley, described in the release as a staunch Republican and a Catholic, has been married for over 20 years and has been a resident of Kootenai County for nearly 13 years. He served in managerial positions during his 30-year military career, and spent 11 years working for a local nonprofit organization. He earned two degrees: a bachelor of business administration in management from Pace University in New York City, and a master of arts in human resource management and organizational development from New York University.
Recent Headlines
---