The jig is up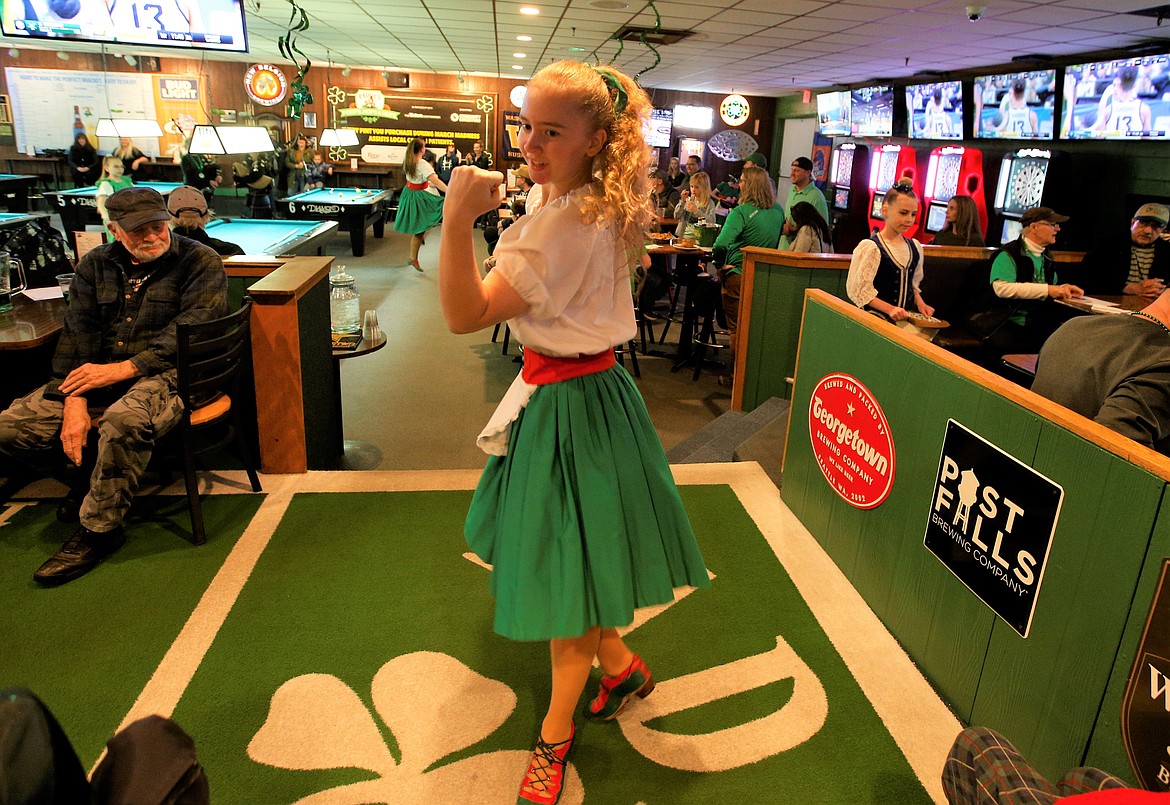 Talie Hawkins with Lake City Highland Dance performs at Paddy's Sports Bar on Friday, St. Patrick's Day.
BILL BULEY/Press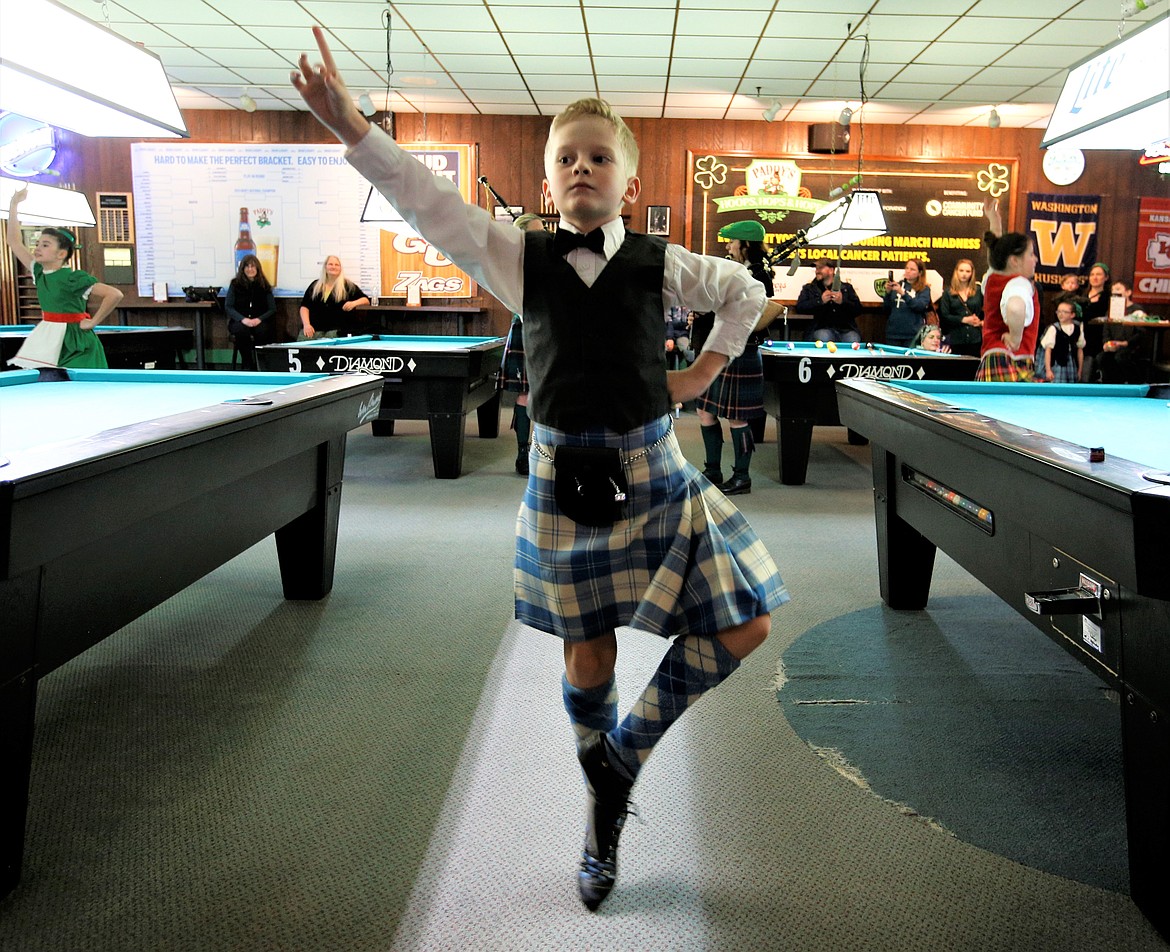 Jace Hawkins displays fine form with Lake City Highland Dance at Paddy's Sports Bar on Friday.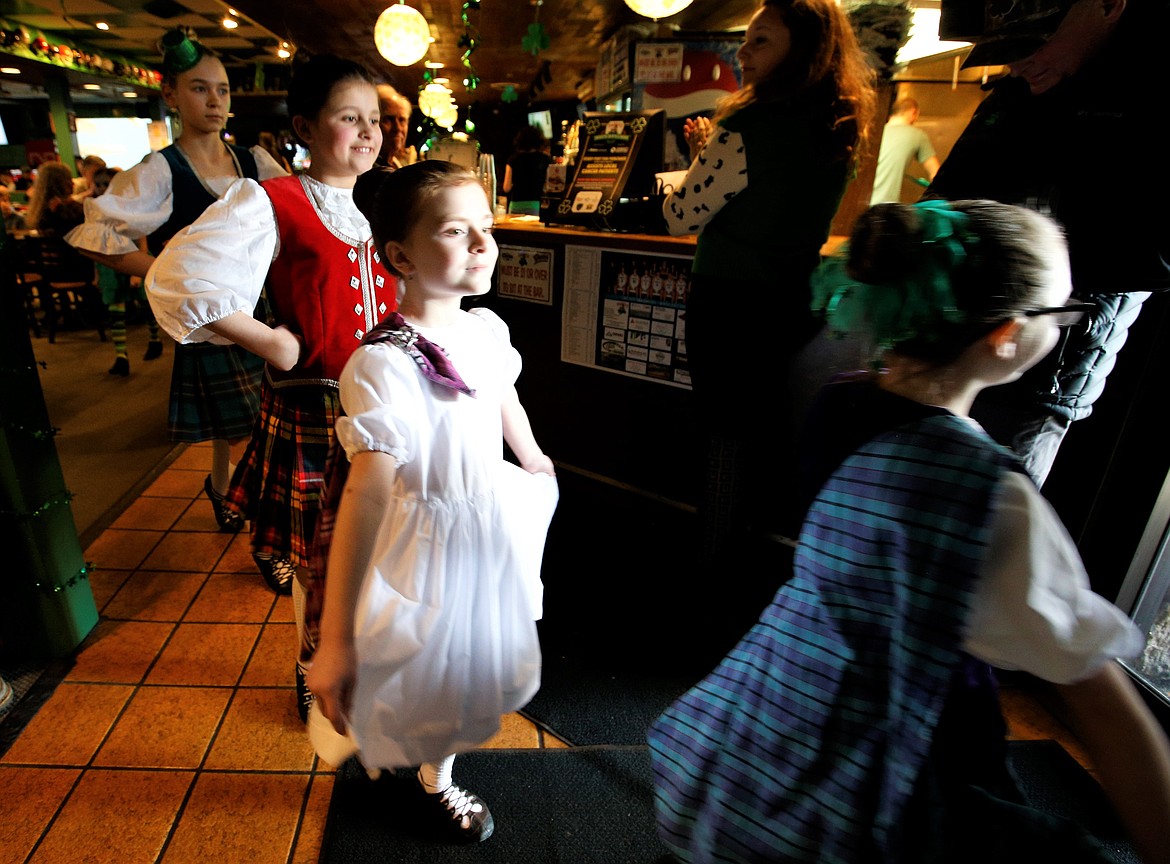 Members of Lake City Highland Dance file out of Paddy's Sports Bar after performing on St. Patrick's Day.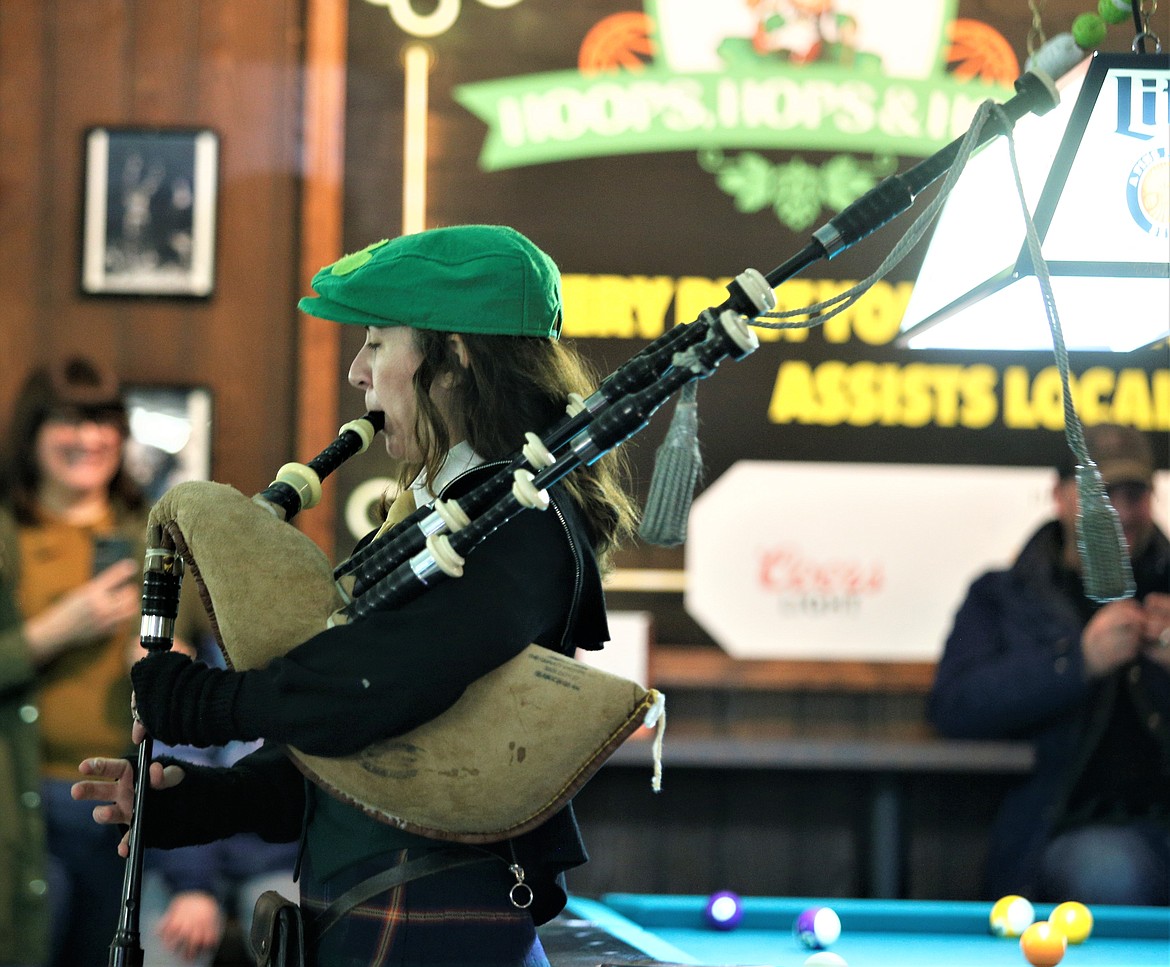 Kristin Stafford plays the bagpipes at Paddy's Sports Bar on Friday.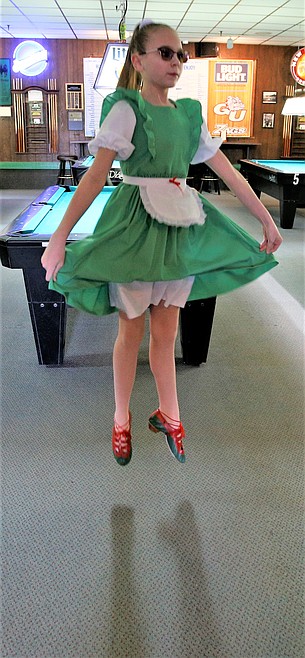 Layla Appold leaps as she dances with Lake City Highland Dance at Paddy's Sports Bar on Friday.
Previous
Next
by
BILL BULEY
Staff Writer
|
March 18, 2023 1:07 AM
COEUR d'ALENE — Shortly before noon, Paddy's Sports Bar was packed, as always, on St. Patrick's Day.
Guinness was flowing, shepherd's pie and corned beef and cabbage were flying out of the kitchen and conversation was filling the air.
Then, it all stopped. Silence.
Lake City Highland Dance was in the house.
About 12 members of the Scottish Highland dance studio based in Coeur d'Alene were joined by bagpipers Kim Davis and Kristin Stafford.
Colorful dancers hopped and whirled, showing off strength and grace.
They put on a short, spirited performance, including an Irish jig, that earned loud cheers and a big round of applause.
"St. Patrick's is one of our favorite days to perform," said Victoria Hawkins, instructor.
The dancers had more appointments at Bestland Senior Living, Coeur d'Irish at The Coeur d'Alene Resort, and a repeat show at Paddy's.
"It's such a pleasure to go around and put a smile on everyone's faces," Hawkins said.
Count Mavis Fischer among them.
She has been a customer of Paddy's for more than three decades and was there Friday.
She loved watching the dancers and noted they included a young boy, Jace Hawkins.
"They've only had a boy once or twice in the years, so it was kind of cute to watch," she said.
Fischer stops at Paddy's on Appleway Avenue a few times a week, and never misses St. Patrick's Day.
"Paddy's puts up a celebration that makes you feel like spring is coming," she said.
Melisa Carper-Bell and her son, Ben, who was wearing a "Happy Go Lucky" green shirt, were also delighted with the dancers and the day.
"We love them," she said. "It's fun to see the kids just enjoying that art form of dancing so much."
Carper-Bell's brother, Chris Carper, owns Paddy's. The dancers have performed there on St. Patrick's Day the past 10 years.
"So we have seen some of them grow up, starting from really little guys to dancing when they're teenagers," she said.
In preparation for St. Patrick's Day, her brother cooks about 60 pounds of corned beef, makes shepherd's pies and orders special foods.
"We come every year to enjoy and celebrate and have a great time," Carper-Bell said.
Recent Headlines
---