Young musical talent spotlighted at Symphony concert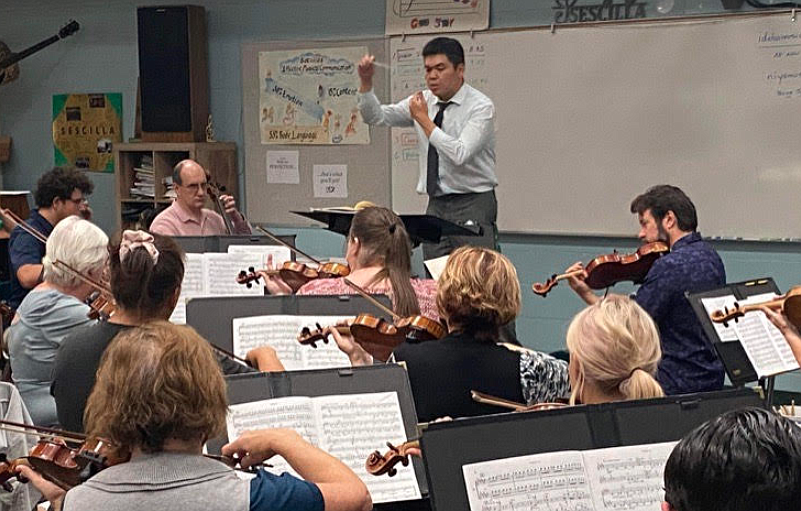 Maestro Danh Pham leads a rehearsal of the Coeur d'Alene Symphony Orchestra.
PRESS/file
The Coeur d'Alene Symphony Orchestra, conducted by Danh Pham, will perform famous concertos from international composers such as Hummel, Mendelssohn and Wienaiwski among others starting at 7:30 p.m. Saturday. The symphony's fourth concert of the 2022-2023 season will be held at Schuler Performing Arts Center in Boswell Hall at North Idaho College.
The highly anticipated performance will feature the finest young artists from the region as the local community celebrates their accomplishments.
Six exceptional music students will perform world-class solos with the symphony, showcasing their talent and potential as future professional musicians. The young artists in grades 7-12 include: Thomas Longhurst on trumpet, Julian Conigliaro on cello, Amanda Nguyen on violin, Jacob M.H. Campbell on bassoon, William Strauch on trombone and Sage Sorensen on violin.
Tickets can be purchased at www.cdasymphony.org and are $25 for adults, $18 for seniors and $10 for veterans, military and students with ID.
Recent Headlines
---