Marc Cameron to discuss 'Breakneck' at Cd'A library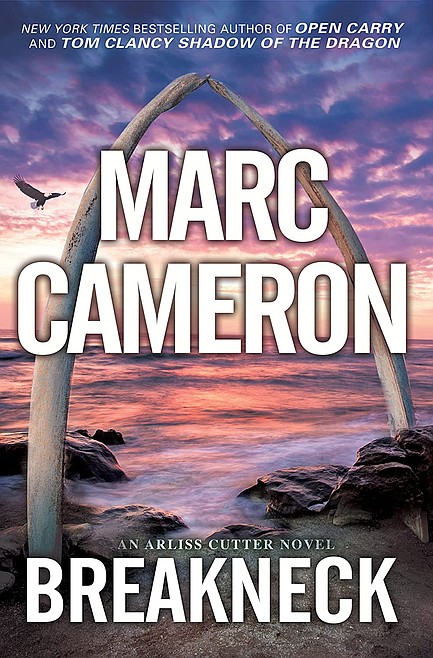 Best selling author Marc Cameron will be available at the Coeur d'Alene Library to discuss his new book "Breakneck," book five of the Arliss Cutter series.
The Coeur d'Alene Public Library Foundation announced New York Times and USA Today bestselling author, Marc Cameron, will speak about his new book "Breakneck" at 7 p.m. April 26 in the community room at the Coeur d'Alene Public Library.
Cameron has spent over three decades in law enforcement and is the award-winning author of the Arliss Cutter and the Jericho Quinn series, as well as the Tom Clancy Jack Ryan Sr. books, starting with "Power and Empire" in 2017, and most recently, "Red Winter" in 2022. Early in his career, he served as a uniformed police officer, mounted (horse patrol) officer, and detective before accepting a position with the United States Marshals Service and serving as a deputy, fugitive task force commander, supervisory deputy, senior inspector and chief.
His assignments have taken him from rural Alaska to Manhattan, from Canada to Mexico and points in-between.
Cameron also holds a second-degree black belt in jujitsu, and he often teaches defensive tactics to law enforcement agencies and civilian groups. Cameron and his wife live outside Anchorage, Alaska.
"Breakneck" is described as: A train ride through the austere beauty of Alaska's icy wilderness that becomes a harrowing fight for survival at the Gateway to the Arctic. Written with explosive authenticity, U.S. Marshal Arliss Cutter's hunt for corruption will lead him to the most remote and deadly reaches of Alaskan wilderness. It is "wilderness noir" at its expert best, where crime, corruption and looming nature are met head on by fully realized characters and Cameron's gift for extraordinary storytelling.
Tickets are $25 and available at cdalibrary.org or for more information call 208-769-2380.
Recent Headlines
---