Interim administrators leave North Idaho College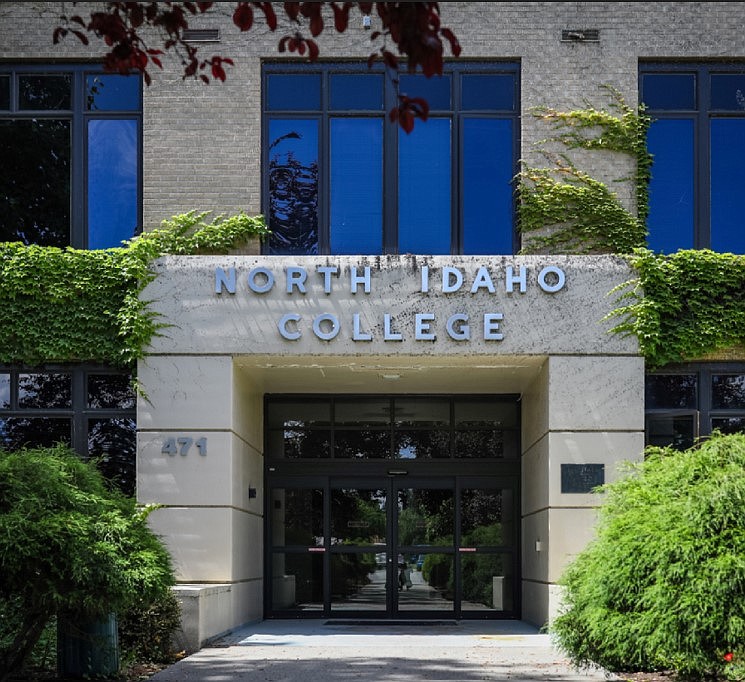 Photo courtesy of North Idaho College
by
KAYE THORNBRUGH
Staff Writer
|
March 8, 2023 1:06 AM
COEUR d'ALENE — The interim provost and interim dean of student life hired by North Idaho College interim president Greg South are no longer employed by NIC.
The college confirmed Tuesday that Sunday, March 5 was the last day of employment for Peggy Bradford and Jim Forkum, who both began Jan. 9 to work for NIC.
The end of their employment comes on the heels of Judge Cynthia Meyer's order Friday for NIC to reinstate President Nick Swayne as the college's active president. South was hired by the NIC board in December to serve as interim president after the trustees placed Swayne on paid administrative leave for no disciplinary reason.
The trustees reinstated Swayne on Monday during a special meeting of the board, and they placed South on paid administrative leave.
"I'm pleased to be able to share with you that effective immediately, Lloyd Duman has rejoined the college temporarily in the role of interim provost," wrote Swayne on Tuesday afternoon in a message from the president's office to college employees.
Duman, who has a long history as an NIC faculty member, was let go by South after Bradford came on as interim provost.
Swayne also announced that Interim Dean of Students Alex Harris has resumed leadership of the college's athletics program. South removed Harris from those duties after bringing on Forkum.
Though they no longer work for North Idaho College, Bradford and Forkum are still being paid by NIC.
Laura Rumpler, NIC's chief communications and government relations officer, could not confirm Tuesday how long the college will pay them, or if the length of payment is outlined in Forkum's and Bradford's contracts.
NIC has denied The Press' requests for copies of their employment agreements but has revealed that Bradford's annual salary is $180,000 and Forkum's is $103,921.
Bradford's compensation also includes a $2,000 monthly allowance for housing, up to $6,000 to reimburse moving expenses and reimbursement for health insurance premiums.
Recent Headlines
---