Plant Notes: Ocean Spray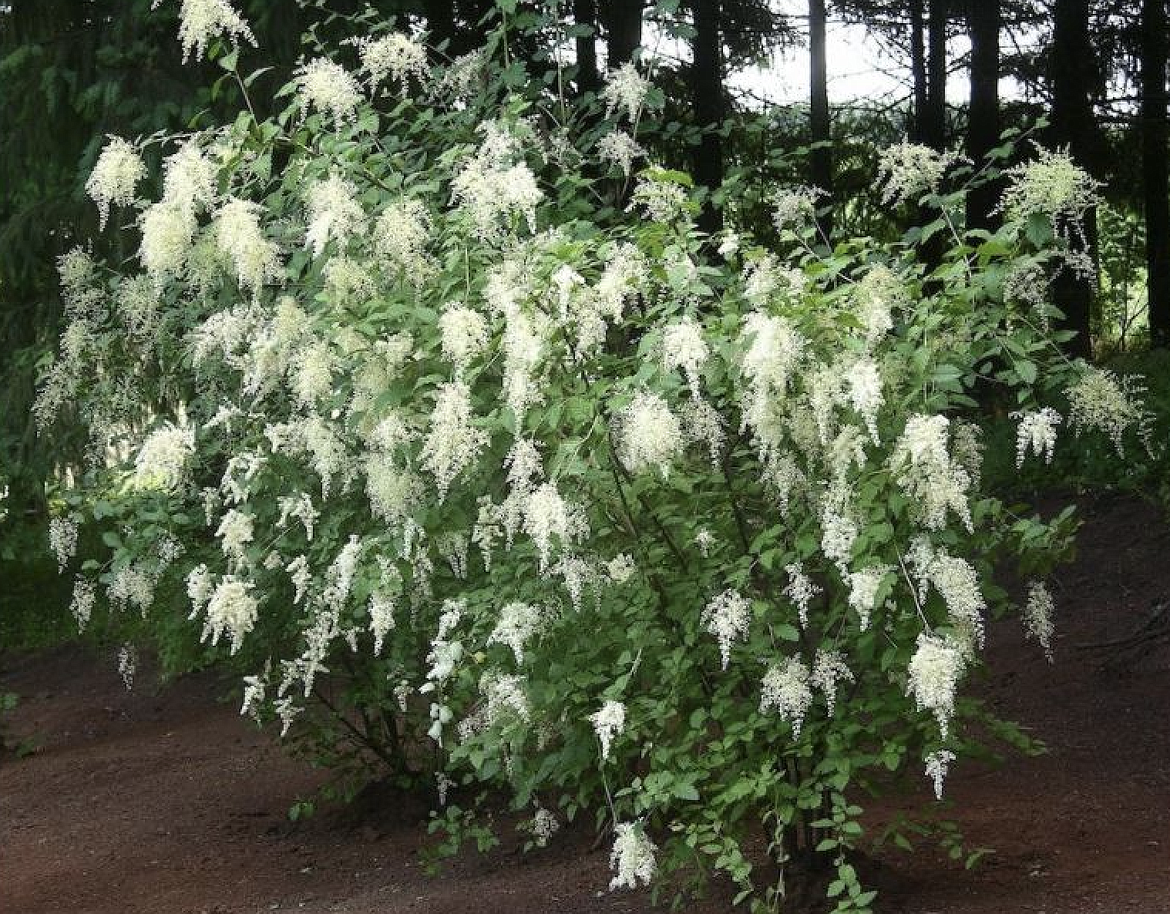 Ocean Spray
Courtesy photo
Ocean Spray (Holodiscus discolor) creates a truly dramatic display when in bloom. From June to July this multi-stemmed North American native shrub is covered in large fluffy plumes of tiny cream-white flowers cascading gracefully from the ends of its arching branches. Other common names include Creambush Rock Spirea, referring to the flower clusters, and Ironwood, describing its extremely hard woody stems.
Growing up to 15 feet tall, Ocean Spray thrives in partial shade but is drought tolerant in sun and well-drained soils. It adapts to all soil types and is equally spectacular blooming along rocky ridges or in lightly shaded woodlands. Ocean Spray is a "pioneer" species, regrowing from root crowns to reclaim areas previously disturbed by fire or clear-cutting. It attracts hummingbirds, butterflies, bees and other beneficial insects, and provides cover for birds, small mammals and amphibians.
Ocean Spray leaves are broadly oval, 3 inches long, with lobed or toothed edges, arranged alternately along the stem. They are dark green on top, but the underside is hairy and whitish, hence the species descriptor discolor meaning two-colored.
The relatively straight, hard stems were prized by Native Americans for digging sticks, fishing hooks, needles, bows and the shafts of spears, harpoons, and arrows. Heating the wood over a fire and then polishing with horsetail stems increased its hardness and value for tool making. If iron nails were in short supply, Ocean Spray pegs were often used in early construction.
In a garden setting, Ocean Spray's upright fountain-like cluster of stems makes it a good feature plant in a perennial bed, or use it along a border or to screen an area from view. It can be pruned to maintain its shape. It provides year-round interest, first with profuse spring bloom, then dried tan-colored seed sprays, which remain through the fall and winter. The bark of older stems peels to reveal a red underlayer. Plant near a patio or walkway to enjoy the fragrance on warm afternoons.
View examples of Ocean Spray in the Dry Forest Habitat at the North Idaho Native Plant Arboretum, 611 S. Ella Ave., Sandpoint. A description is found on page 92 of the KNPS publication "Landscaping with Native Plants in the Idaho Panhandle," available at local bookstores and the Bonner County History Museum.
Recent Headlines
---