THE FRONT ROW with MARK NELKE: The wind, the reign and other things made for another entertaining high school sports year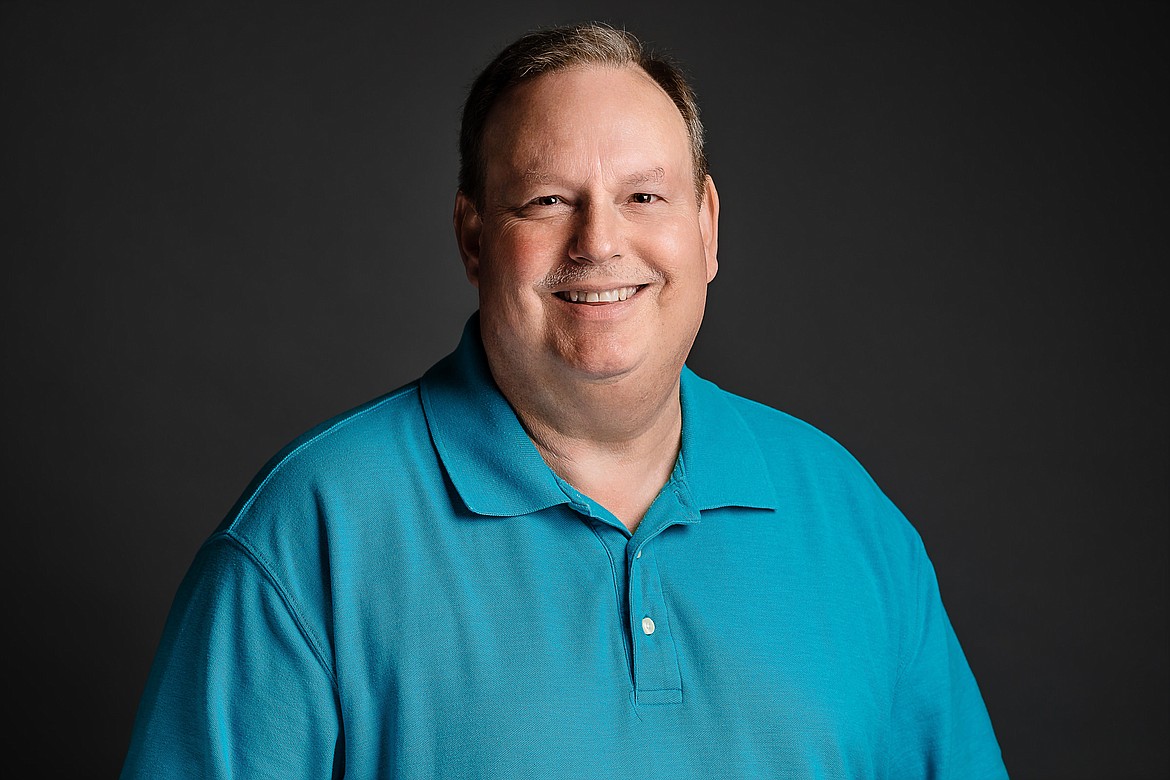 Some memories of the recently concluded high school year in local sports:
• The joy exuded by Post Falls High junior Kylie Munday on the volleyball court — be it a right-side kill, or a gorgeous set.
• An alley-oop to Lake City senior and Virginia-bound Blake Buchanan.
• Coeur d'Alene and Lake City playing a football game on a Saturday, which was strange enough. Even more bizarre was neither team scoring an offensive touchdown. Thank goodness for Junus McGraw, who returned the opening kickoff for a touchdown for the Vikings, and sealed the win with a pick-6.
• Tevin Burns of Post Falls running for a touchdown against Lake City.
• Kolton Mitchell of Lake City hitting a step-back 3-pointer, or deftly feeding a teammate for a slam dunk or a dagger 3.
• The wind that made doing nearly everything — from throwing the football to keeping your stat sheet from blowing away — during Post Falls' home loss to Rocky Mountain of Meridian in the state 5A quarterfinals. Some thanks for a Trojans team which had won its first outright league title in football since 1995.
• Alyssa Randles of Coeur d'Alene becoming the winningest state champion in her family, capturing her fourth state wrestling title.
• Past state championship football teams from Coeur d'Alene and Lake City, honored at halftime — and the memories they exuded.
• The joy exuded by Lake City senior Nathan Hocking, aka the Doberman. His dunks were flashy, but his defense was vital to the Timberwolves' first state title, and first undefeated season in program history.
• The refs and umpires and other officials, who continued to work games to kids could continue to play them — even if it meant moving a game up or back a day.
• The smile of Maddy Nesbit after the Lake City junior won her second straight district singles title in tennis.
• Tevin Burns running for another touchdown against Lake City.
• The return of the Fight for the Fish games.
• Madi Symons of Coeur d'Alene, shooting baskets on her own as the only person in the gym — except for her father Corey, lending encouragement and guidance.
• Stephen Paul of Kellogg and Seth Swallows of St. Maries putting on a birdie-fest during the 2A district tournament at The Links Golf Club in Post Falls. They made golf look easy that day — and we all know it isn't.
• The determination on the faces of the Lake City boys basketball players in the T-Wolves' 80-60 throttling of defending 5A champion Owyhee of Meridian under the bright lights at North Idaho College in December. It was redemption for a matchup that was supposed to take place the previous March. The rematch was supposed to take place this March, but Owyhee got upset at state. Sports.
• A Post Falls football coach and his quarterback/son, wearing socks in memory of former Trojan coach Jeff Hinz during this league title-winning season.
• The joy on the faces of his teammates on the bench as a Coeur d'Alene High reserve player drilled a 3-pointer late in a blowout win over North Central at NIC.
• The confidence of Lakeside senior guard Vander Brown. He was the emerging freshman guard on a junior- and senior-laden team that won a state title. Three years later, he provided the heart, and the rest of the younger Knights contributed the soul for another state title.
• The laid-backness of Lake City baseball coach Mike Criswell.
• The joy of watching a team win a state title — then racing over to the stands to celebrate with their fellow students.
• Coeur d'Alene High teammates playing for the district title in boys doubles — and the losers jumping over the net to congratulate the winners, as smiles and hugs followed, a friendly in-team competition as both teams had already qualified for state.
• A sprawling dig by Lake City volleyball libero Allie Bowman.
• Any St. Maries boys basketball player, diving on the floor after a ball, chasing down a defender no matter the odds, refusing to concede a layin.
• The emergence of Coeur d'Alene softball pitcher Kristine Schmidt, from a sophomore getting used to varsity level competition, to a senior becoming one of the top pitchers in the state.
• The all-around athlete-ness of Lake City senior Zach Johnson. A football stud who played a key role in Lake City's basketball state title, and was also one of the top sprinters in the state.
• Tevin Burns running for still another touchdown against Lake City. The Trojans junior ran for seven TDs in the game all told — and all in the first half.
• Another championship season in the Mountain Christian League for the North Idaho Christian School girls basketball team.
• Coeur d'Alene's girls basketball team winning a state title by a whopping 38 points — think back to a player working on her craft while no one else was watching?
The hesitation in the throw back to the pitcher by Lake City catcher Hope Bodak. When is she going to throw that ball? What is she waiting for?
• A blocked shot by Buchanan (or Johnson), leading to a runout and a dunk.
• The joy on the faces of the Lakeland Hawks boys basketball team in late February, after qualifying for the state 4A tournament with three wins in five days — after winning just three games the entire regular season.
• St. Maries senior Greyson Sands, already a standout goalkeeper in soccer, becoming a standout basketball player. (Now which knee was that that he hurt?)
• Trevor Miller emerging as one of the top three-sport athletes in the state. In addition to becoming a football standout and earning a preferred walk-on offer from Idaho, the Post Falls senior won state titles in wrestling and in the shot put. That's a heckuva year.
• A basketball team bringing joy to a mother, and pride to a son.
Mark Nelke is sports editor of The Press. He can be reached at 208-664-8176, Ext. 2019, or via email at mnelke@cdapress.com. Follow him on Twitter @CdAPressSports.
Recent Headlines
---