THE CHEAP SEATS with STEVE CAMERON: Seahawks will be better in 2023, but these expectations?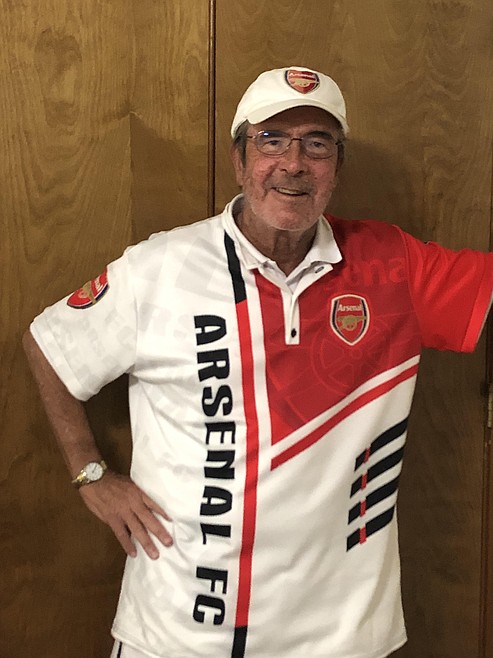 The Seahawks are at work.
They're in the midst of OTAs, formally known organized team activities and, according to contract agreements with the players union …
These are voluntary.
Ho, ho!
Unless you're a superstar recovering from a broken leg, that word "voluntary" best not be in your vocabulary.
Everyone who matters is at the VMAC (VEE-mack), the Virginia Mason Athletic Complex in Renton.
These "voluntary" activities lead up to the next round of off-season workouts, which are NOT voluntary.
Bottom line, your 2023 Seattle Seahawks are present (or rehabbing from surgery in Texas, like Jamal Adams and Jordyn Brooks).
This is the group that hopes to unseat the 49ers atop the NFC West and go some distance beyond that.
The Seahawks, in fact, consider themselves Super Bowl contenders — and nothing that's happening at OTAs will convince them otherwise.
Pete Carroll just simply drips with belief, and his players almost always catch the same fever.
So …
How much of that are we buying?
And the bigger question …
Is Seattle a realistic contender to reach the Super Bowl, or are these guys at OTAs simply dreaming?
WE KNOW that those flinty-eyed lads in Vegas barely take the Seahawks seriously.
Maybe less than "barely."
You can make some money if they actually win it all, because that's a 40-1 shot at the moment.
There are longer odds available at various places, if you care to look.
Geno Smith would suggest (if he were allowed to do such things) that you should take a betting flutter on the Seahawks.
"We have a very, very good football team," said QB1, "and if people don't want to respect us, we'll prove them wrong."
A year ago at this time, it was assumed that Smith — a career backup — would have to fight off Drew Lock just to play.
Instead of remaining in obscurity, however, Smith went on to lead the NFL in completion percentage, hauled the Seahawks to a 9-8 record, and managed to secure a playoff spot.
Smith can feel cheeky about his offense, with super wideout Jaxon Smith-Njigba added to the already excellent receiving corps, and running backs Zach Charbonnet and Kenny McIntosh now working alongside Kenneth Walker III.
In other words …
Doubt Geno at your peril.
He's probably right about the Hawks' ability to score.
However …
If the quarterback is correct that exciting things are coming, the Seahawks will have to navigate a daunting schedule.
The NFL's yearly rotation this time pits the NFC West against teams from the NFC East and AFC North.
Then there are three wild cards tossed in to make up the 17-game schedule — Detroit, Tennessee, and Carolina with No. 1 draft choice Bryce Young at QB.
Not so long ago, teeing it up against the NFC East would have been just fine, but now the Eagles, Cowboys, Giants and Washington don't seem as much fun.
The Seahawks also visit Joe Burrow in Cincinnati and Lamar Jackson in Baltimore.
Then there's the matter of the NFC West itself — Arizona is considered the worst team in the entire NFL, the retooled Rams are something of a mystery, and the 49ers …
Ah, the 49ers.
Those bruisers from the Bay Area beat Seattle three times a year ago — including a thorough whuppin' in the playoff wild-card game.
To achieve anything meaningful, the Seahawks will have to punch San Francisco in the mouth at some point.
AT THE moment, you have to squint to picture the entire Seahawks lineup.
A clearer look should come into view during training camp and the exhibition season, but we know for certain that this team has to be MUCH better in the trenches if the league is going to pay any attention.
The offensive line needed a center, and Seattle signed vet Evan Brown — who was, um, a backup in Detroit.
OK, call him a rotational player with the Lions, but this is not an All-Pro.
The coaches are likely hoping that fifth-round draft choice Olu Oluwatimi, the Outland Trophy winner from Michigan, can win that position and make it his own.
Impossible?
Well, Tariq Woolen was a fifth-round pick a year ago, and then led the NFL in interceptions.
The biggest question mark of all, and an area that we'll no doubt be discussing right up until the regular season opens with a visit from the Rams on Sept. 10, concerns the front seven on defense.
The secondary could be as good as any in the NFL with the addition of corner Devon Witherspoon (the No. 5 overall pick in the draft) — and assuming Adams has fully recovered from quad surgery.
BUT WHAT about coordinator Clint Hurtt's 3-4 up front?
Uchenna Nwosu and Darrell Taylor look fine on the edges with Boye Mafe also returning, and old friend Bobby Wagner has come home to reclaim a middle linebacker spot.
Everything else, though, involves puzzle pieces – free agents (Dre'Mont Jones, onetime Seahawk Jarran Reed, Mario Edwards Jr., Devin Bush, Austin Faoliu), and draftees (Cam Young, Mike Morris, Derick Hall), along with another cast of thousands (including returnees Alton Robinson, Bryan Mone, Tanner Muse, Myles Adams, Nick Bellore, etc.).
Yes, it can make your head spin, but the roster WILL sort itself out — somehow getting from 90 to 53, plus a 16-man practice squad.
Oh, and at least one undrafted free agent is pretty much a cinch to make the team.
Penn State rookie Chris Stoll is the only long snapper in camp.
Mom always said to find a specialty in life.
Email: scameron@cdapress.com
Steve Cameron's "Cheap Seats" columns appear in The Press four times each week, normally Tuesday through Friday unless, you know, stuff happens.
Steve suggests you take his opinions in the spirit of a Jimmy Buffett song: "Breathe In, Breathe Out, Move On."
Recent Headlines
---