THE CHEAP SEATS with STEVE CAMERON: Seahawks' QB in '23? No, not that one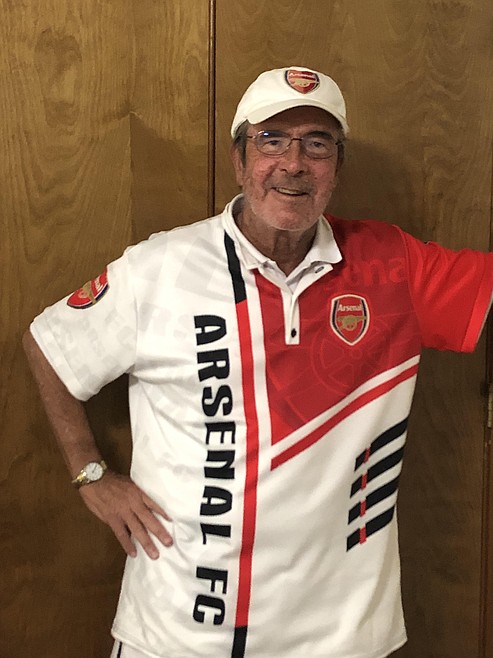 |
January 31, 2023 1:15 AM
Drew Lock should be the Seahawks quarterback in 2023.
Hang on, now.
Let me explain.
I decided to watch the two NFL conference championship games on Sunday, let 24 hours pass to view them in the cold light of day, and wonder …
How far are the Seahawks from playing at that level?
OK, so now I've seen the Eagles sleepwalk past the crippled 49ers — it's tough to compete with no quarterbacks — and then Kansas City somehow followed the limping Patrick Mahomes past the Bengals.
Conclusion?
Well, obviously it would help if the Seahawks suddenly acquired Mahomes or Joe Burrow.
Leaving the realm of fantasy, however, something else became pretty clear.
All four teams shooting for Super Bowl LVII on Sunday had deep, skilled, balanced units on both sides of the ball.
You can't legislate for losing all your quarterbacks, as the 49ers did, and survive that in an NFC title game.
But every Seahawks fan knows how much talent is littered across that San Francisco roster.
The 49ers were good enough to be one game from the Super Bowl behind third-stringer Brock Purdy.
GET IT?
OK, let's look at all four of those teams that played on Sunday, and consider what's required to put the Seahawks somewhere near that level.
This is the perfect offseason to ask these questions, too, since Seattle took a big leap forward into the bottom of the playoff picture this year.
The Hawks also scored in the draft with six rookies playing regularly, and they have a huge haul of picks coming in the 2023 draft this April (thanks, Russ).
There is a glorious chance to add a small army of key additions through this draft, and also with some savvy free-agent acquisitions like Uchenna Nwosu last offseason.
It all becomes more difficult, however, if the Seahawks give away the money (and cap space) to retain Geno Smith.
Yes, I agree, Geno had a hell of a year.
It tells you something about the squad talent level and depth, however, that Smith could play so admirably — yet the Hawks managed just a 9-8 record out of it.
There are LOTS of holes to fill, especially on the defensive front seven and the interior of the offensive line.
Seattle needs another playmaking receiver or two, as well.
Filling out all those roster spaces is going to eat into the budget and cap limitations.
That's the problem with retaining Geno.
Look around the NFL and see how many ordinary (or worse) QBs are earning $30-40 million per year.
As a free agent, Smith can and will find a team to give him something in the ballpark of $35 million over three years or so — this for a player who will be 33 during the season.
He surely will give Seattle a chance to match that number, which would be a fool's errand.
I love Geno, but he's not Mahomes or Burrow or Jalen Hurts.
He can't drag you to the Super Bowl with a patchy roster.
Think about those four teams that played on Sunday again.
Close your eyes and picture Kansas City's unstoppable force, tackle Chris Jones, pounding Burrow on almost every critical play.
You NEED studs like that.
THE BAD news is that, even with all their draft capital, the Seahawks can't construct a roster capable of the deep playoff run if they pay Smith upwards of $30 million to hang around at quarterback.
You're probably saying: "But why Drew Lock? What about drafting a quarterback with that No. 5 pick?"
Fair questions.
Let's address the draft first, because you CAN get a star on an inexpensive rookie contract that way.
Sometimes.
If you can guarantee me that Bryce Young or C.J. Stroud (um, maybe) will fall to the fifth pick, it's worth thinking about.
Of course, that would mean the highest selection Pete Carroll and John Schneider have ever made is NOT used on a large, powerful, force of nature like Chris Jones.
For Young, I'd understand.
He's not going to be available, though, so let's move on.
That brings us to Drew Lock, and you're probably rolling your eyes.
You shouldn't.
Lock is just 26, he's more athletic and has a stronger arm than Smith — and obviously, he'd be FAR less expensive.
The guy arrived with the reputation of a gunslinger who threw 15 picks in 2020 (against 17 TDs) as the Broncos went 3-13.
HOWEVER …
He came from a terrible college offense at Missouri, he had two offensive coordinators in three years at Denver, plus a head coach (Vic Fangio) who is ALL about defense.
Things are considerably different now.
Lock has spent a year working with Seahawks coordinator Shane Waldron, and Carroll has said over and over that he has faith in him.
This is Pete, back in October …
"Maybe Drew is a guy that hasn't had the kind of support that's going to bring out the best in him.
"We're yet to see that. I think you're gonna see a fantastic player in him when his time comes and all that, because he's going to be in a different mentality approaching his work."
Pete again, later in the season …
"I think he's really good, and he's shown us that. He has an exciting future, and I know many times I've probably put it in the light that he's growing too, and he's going to be really good when he gets his chance.
"We'll have just as many opportunities to make plays when he's on the field. We see it every day (in practice). I mean, he battles every day against our first defense, and you know, competes to try to beat their tails every day.
"It's great to see, and he's developing in ways that it just takes time.
"So, if he's fortunate enough to capture the time in similar fashion that Geno has, he's gonna be a terrific player."
Amen.
Tee it up, Drew.
Don't laugh, boys and girls.
You want money and cap space to build a really solid roster?
It's the way to go.
Email: scameron@cdapress.com
Steve Cameron's "Cheap Seats" columns appear in The Press four times each week, normally Tuesday through Friday unless, you know, stuff happens.
Steve suggests you take his opinions in the spirit of a Jimmy Buffett song: "Breathe In, Breathe Out, Move On."
Recent Headlines
---