Cynthia Brooks Erler, 69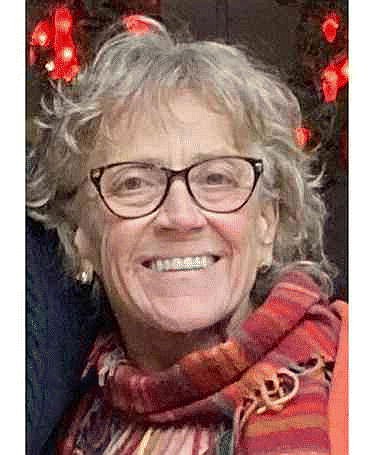 |
January 29, 2023 1:00 AM
Cindy completed her earthly journey Jan. 4, 2023, to rest peacefully in the Lord's tender and loving arms. Cindy was born April 25, 1953 in Broken Bow, Neb., to William and Jane Brooks. After graduating from North Central High School in Indianapolis, she studied at Indiana University and received her Respiratory Therapy degree from Indiana University-Purdue University Indianapolis in 1985.
Cindy had a passion for travel and the outdoors, and soon with her new found love and husband to be, William Frederick Erler, they traveled the globe. Upon their return, they settled in Spokane, Wash., and were married in June of 1987. Cindy continued to work as a Respiratory Therapist at Sacred Heart Medical Center and later as a Polysomnographic Technologist. During this time the couple started a family raising two children, Lucas Russell and Maya Marie. Even with their children, the couple never missed an opportunity for an adventure, be it travel, backpacking, canoeing, skiing or whatever. Another of Cindy's passions was gardening, and there was hardly a day when one wouldn't spot a little dirt on her hands.
In 2009, Bill was transferred to a position in Scottsdale, Ariz., where they moved. Instead of dirt, now she was often seen removing cactus needles from her hands. Eventually the couple would settle in Carefree, Ariz., where they continued their traveling passions by crisscrossing the western states in their camper with their dog Annalee.
Anyone who met Cindy, learned immediately that she had a big personality. She was an energetic person who was always fun to be around. Cindy was loving, kind and had a keen intuition with a beautiful insight about life. She was a woman of faith and couldn't wait to someday be with her Lord and Savior, Jesus Christ. An amazing mother, wife, sister, daughter, friend and traveling companion, she had everything to be proud of. She leaves behind her mother, Jane Brooks, husband William, son Lucas, daughter Maya, brother David Brooks, brother-in-law Mark Erler, sisters-in-law Karli Sullivan, Carolyn Erler and Susan Brooks, nephew Charlie Brooks and niece Rachel Sullivan. Cindy will be truly missed by those close to her.
Services will be held at St. Luke's Episcopal church in Coeur d'Alene, Idaho, on Feb. 11 at 2 p.m. and at the Desert Foothills Library in Cave Creek, Ariz., on Feb. 4 at 11 a.m. Donations in memory of Cindy may be provided to The Innocence Project at innocenceproject.org.
Cindy's kitchen counter prayer:
Take Lord,
Receive,
All is Yours now.
You have given all to me;
Now I return it.
Recent Headlines
---