Gratitude and grit: 90-year-old recalls fleeing California wildfire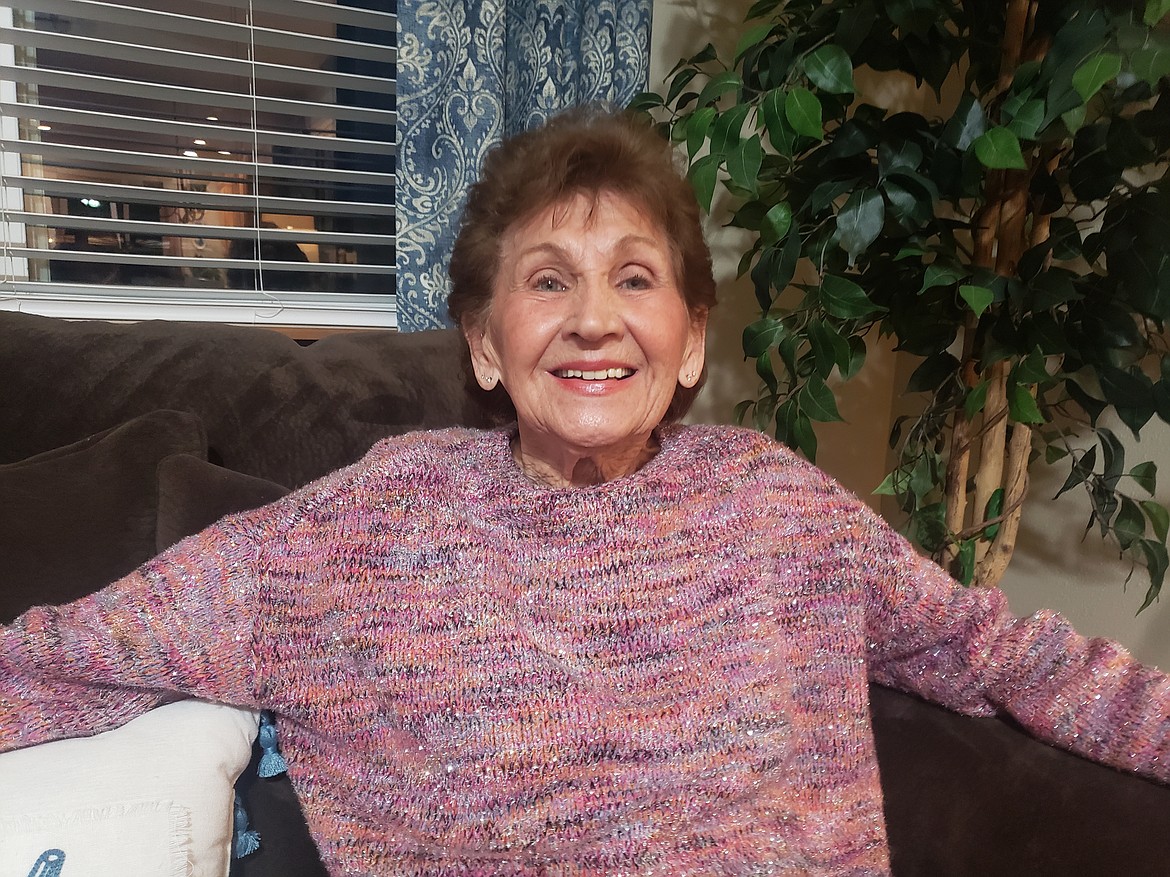 Mary Galea of Rathdrum turns 90 today. She fled for her life from flames in Paradise, Calif. when the town burned in 2018. She feels grateful for every day and loves living in North Idaho.
JOSA SNOW/Press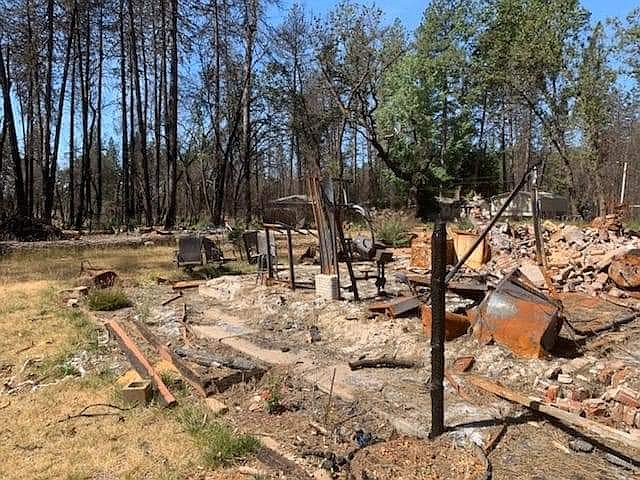 Dan Galea and his family lived in Paradise, Calif. when it burned down in November 2018. Pictured is what was left of Galea's home after the fire.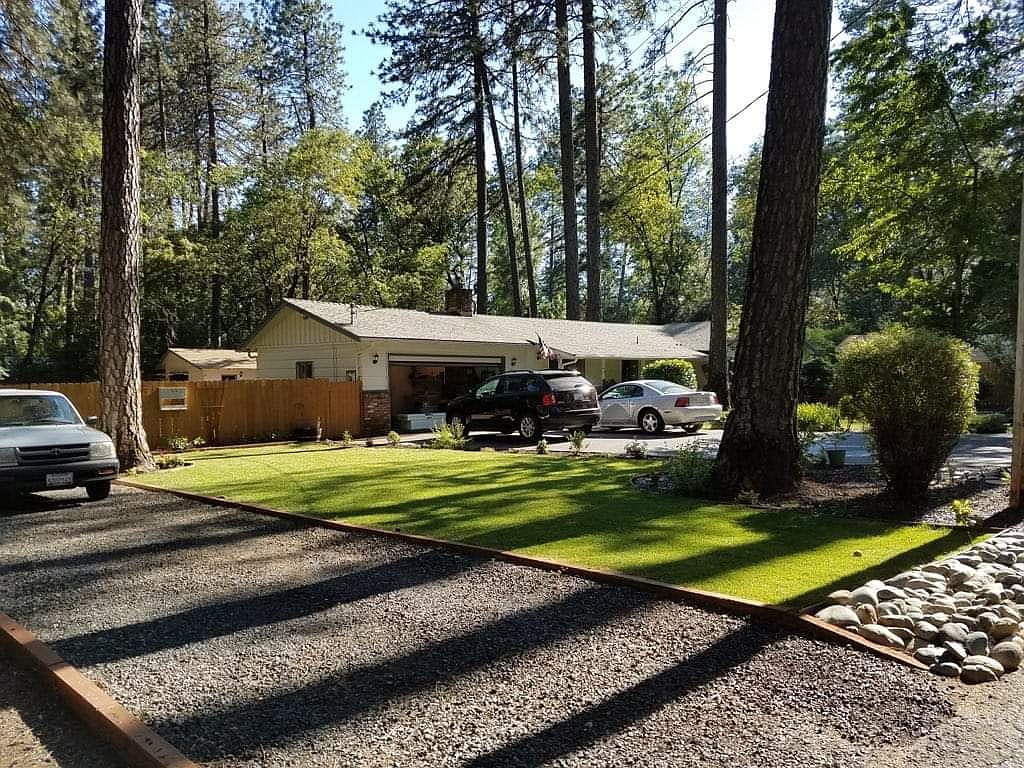 Dan Galea and his family lived in Paradise, Calif. when it burned in November 2018. Pictured is Galea's home before the fire destroyed it.
Previous
Next
by
JOSA SNOW
Staff Writer
|
January 28, 2023 1:06 AM
Today is Mary Galea's 90th birthday, and she is more grateful than usual to have lived another year.
Galea, of Rathdrum, was 87 and living in Paradise, Calif., in 2018 when a vicious wildfire, deemed the deadliest and most destructive fire in California history, nearly destroyed Paradise.
She was forced to run for her life.
"I'm a walker," Galea said. "I walk 5 miles a day, and I think that saved my life."
Her brush with the fire occurred as Galea was evacuating and driving to her grandson's house. When she turned onto his road, she saw nothing but traffic.
"It was horrible because it was stop and go, stop and go," Galea said. "I'm on the road, and I look to the left and thought, 'What are those flames doing there?' Then I look to the right and I see more flames."
Then she "exploded," Galea said, and all she remembers is running and screaming for dear life, leaving the car behind. She was on the phone with her daughter, who described her screams to her later.
"You're not you when you're going through something like that," Galea said.
Her memory of what happened is sparse.
"What sticks in my mind is these people sitting in their cars hanging onto their steering wheels," Galea said.
She read later in the news that people died in their cars on that road.
Galea ran to the end of the street screaming. An officer told her to get out of there, so she did.
A woman took her suitcase and put Galea in the backseat of her car and drove Galea away from Paradise to Chico, Calif.
Galea had seven other family members living in Paradise. They all managed to escape the fire. With their four dogs and a rabbit, they met up with Galea at an Embassy Suites in Chico.
The family regrouped and regathered. Galea considered herself homeless for about six months. She stayed with family or friends in Tahoe until she had her own place again.
Meanwhile, her son, Dan Galea, and grandson Christopher Galea traveled to Idaho.
"There was a job offer in Boise, so I went to Boise to look for property to buy, and I hated Boise," Dan Galea said. "My son and I decided to go north and take a road trip to see if we could find somewhere to live, and we found Coeur d'Alene."
Dan Galea put in an offer on a house in Blanchard and called his wife to tell her they were moving. Then he called his mother.
"They said, 'Mom, we're moving to Idaho,' and I said, 'Where's Idaho?'" Mary Galea said.
She bought the first home she looked at in Golden Spike Estates, Rathdrum.
The Galeas' world had changed suddenly, and they struggled to move forward for a while.
"For me, it's in my past. I don't even think about it," Dan Galea said. "I turned the page."
Mary Galea's other children, Bryan and Becky, have since moved back to California, but four of her family members still live in Blanchard or the nearby area.
"I've got so much to be grateful for," Mary Galea said. "I've moved past it."
A positive attitude has gotten her through the trauma, she said.
"You can't depend on other people to make you feel good," Mary Galea said. "You have to do it. When you're not positive, it's bad for you and everyone around you. And they all went through the same thing."
Mary Galea still walks nearly every day. She meets with friends in her senior community to stay social.
"I used to walk in the snow and ice everything, but I decided not to do that anymore," she said.
She's adjusting to living in Idaho, something Galea said she didn't choose.
"At my age, I don't like the weather," she said. "You're limited to what you're used to doing, but the good outweighs the bad. Everything here is wonderful. This is a wonderful place."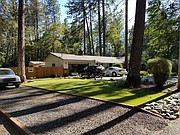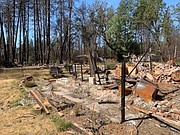 Recent Headlines
---