He ain't heavy ...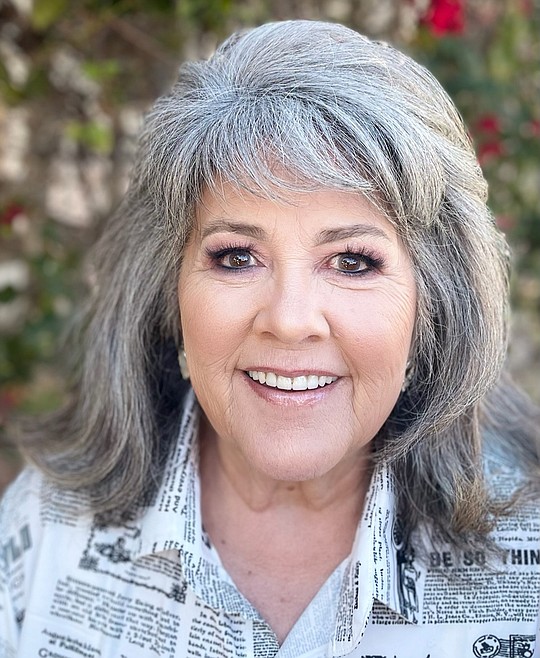 |
January 25, 2023 1:00 AM
For decades, I've described the subject of this column as whatever amuses, annoys or inspires me in any given week. Sometimes it's whatever has broken my heart.
Today would have been the 65th birthday of my little brother, my only brother. Six days ago, after an extended illness, Reeder joined our dad for a Heavenly reunion.
He was always such a sweet and happy-go-lucky little boy but his adulthood was burdened with mental illness that robbed him of a normal and independent life. If the love of his parents and sisters could have fixed the brokenness of his mind, his life would have been so different.
On the anniversary of his birth, I'd like to tell you about my brother, to have you see him and others like him, with the humanity they deserve.
Reeder was so intelligent and witty. As a boy, he had a Coeur d'Alene Press paper route and lots of buddies in the neighborhood. He joined the Marine Corps when still a teen, and served in the Philippines. He was generous to a fault. When he had the least, he'd literally give his last dime or the shirt off his back to someone he thought needed it more.
In his 20s, he was diagnosed with schizophrenia and the next decade was particularly rough. Many sleepless nights for my parents and his sisters as we all, with every good intention but with no idea how we could help or make life better for him, struggled for answers.
I'm so grateful that Reeder was able to receive care the last decades in group homes, assisted living and most recently skilled nursing, instead of living on the streets.
He had beautiful penmanship and a grasp of language and the written word. In recent years, he took to texting me and my sisters. I always marveled at his incredible vocabulary and smiled at his use of proper punctuation in texts. He never lost his sense of humor.
Reeder loved all of his nieces and nephews, creating music and the L.A. Lakers. He also knew he was loved every single day of his life. In the end, his kind heart gave out.
Ralph Reeder Rankin II was special, and I was blessed to be his sister. While we're profoundly sad that he's gone, there is much rejoicing that now he's found joy and a body and mind that is perfect.
He ain't heavy … he's my brother.
• • •
Happy birthday today to Rod Heitstuman (60!), Jerrilou Shofner, Shauna Moore, Jonathan Madrid, Marlene Waddell, Lizzie Nowoj, Jadrian Hammon, Pearl Robertson, Athena Kinsry, Michaelle Sande, Mike Erin, Sherry Farmer and Rick Demmig. Tomorrow Christa Hazel, Rosemary Goodlander, Kali Snider, Jeff Hall, Linda Hall, Austin Chadderdon, Nicholle Sheppard, David Townsend, Julie Kirking, Russell Larson and Mr. & Mrs. Smith do the birthday dance. Jeff and Candace Smith have no excuse for missing each other's birthday since they share the date. On Friday Mike Hendricks, Alex Jimenez, and Khloe Peacock will celebrate. Jenni Grimmett, Valerie Wilcox, Hope Newman, Lauren Adair, John Andres and Chad Oakland will wear their party hats on Saturday. Fern Glass, Rachel Riggs, Cindy Peugh, Allen Hildebrant, Don Waddell and David Gerzina Sr. will blow out their candles on Sunday. Jim Custer, Shannon Damiano, Mel Palmer, Sierra Graham, Brylee Dresser and Helen Sargent hear the birthday song on Monday. Jennifer Alexander, Robert Brown, Cassidy Peacock, Sandy Scarlett, Erik Salvador, Linda Wolff, Mary Bell and Bernadette Myers take another trip around the sun on the last day of January.
• • •
Kerri Rankin Thoreson is a member of the National Society of Newspaper Columnists and the former publisher of the Post Falls Tribune. Main Street appears every Wednesday in The Press and Kerri can be contacted on Facebook or via email mainstreet@cdapress.com.
Recent Headlines
---