THE CHEAP SEATS with STEVE CAMERON: By Zags standards, this year's team is, well ...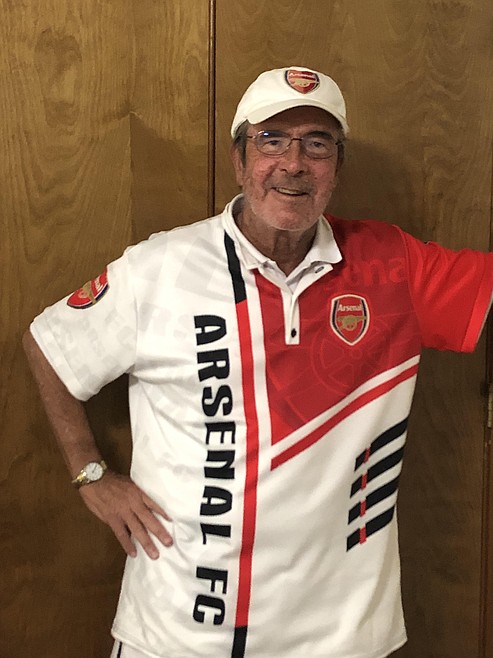 |
January 25, 2023 1:25 AM
So, about those Zags …
It's ironic that Rui Hachimura is headed cross-country — not to Spokane, but off to join the Lakers.
Rui would be exactly the player Mark Few needs to patch up this year's team.
Oh, and a point guard, too.
Back in the real world, what IS the story with the Zags?
Absorbing a shocking 68-67 loss at home to a pretty ordinary Loyola Marymount bunch, and then "responding" to win 99-90 at Pacific in a game that was annoying close, well …
Does that sound like a team ranked No. 14 in the latest AP poll?
Or a group that might extend its national-best streak of seven straight Sweet 16 (or better) appearances in the NCAA tournament?
Just for context, LMU is No. 89 in the NET rankings (Gonzaga was its only Quad 1 victory), while Pacific checked in at No. 224.
These are not exactly national powerhouses that gave the Zags fits last week.
Play-by-play announcer Greg Heister made this observation during the Pacific game, in reference to the LMU loss and last-second wins at USF, Santa Clara and BYU …
"These types of games will help the Zags when we get to March, and tournament time."
WILL THEY?
That sort of logic normally applies to teams with plenty of talent, often young groups or teams still learning to play together.
Generally, they DO improve as they become battle-tested, and coaches put puzzle pieces in correct spots.
Honestly, I don't see much of that happening with these Zags.
So far, it's what you see is what you get.
On the plus side, Drew Timme is a scoring machine if he can get the ball somewhere around the low post — and if he doesn't get fouled.
Timme's 59.5 percent free-throw shooting can be fatal (and it was against Loyola Marymount, as he made just 7 of 12 freebies).
In fact, fouling the Zags' big guys is a good strategy.
Besides Timme's struggles, Anton Watson is clanking along at 60 percent.
Ah, but we were talking about the Zags' strengths …
Besides Timme's magic feet around the hoop, Gonzaga has a raft of good 3-point shooters.
Julian Strawther (40.8 percent), Rasir Bolton (40.3) and Nolan Hickman (36.6) have each won a road game with a flurry of late 3-balls — and that's not even counting Malachi Smith, who is close to automatic at 54.5 percent.
As with Timme's skills around the basket being offset by foul-line struggles, however, there is a caveat with the outside shooters, as well.
No one in the group is particularly good at creating his own shots.
They need a purring offense to move the ball and find them waiting — properly set up to shoot.
And this Zags' offense sometimes produces more squeaks than purrs.
NOW, TO the serious problems …
Start with the fact that the generally accurate KenPom rankings place the Zags at No. 90 in defensive efficiency.
That's horrendous.
So …
Why are they so poor at that end of the floor?
Few claims that, with the exception of Timme, this is the quietest team he's ever had — and if you don't talk on defense, you screw up switches and create all sorts of chaos.
Bottom line, you give up easy shots for no good reason.
On top of the silence problem, most of the Zags seem vulnerable to getting beat one-on-one, unable to keep ballhandlers in front of them.
In the loss to LMU, Gonzaga tried several defenders on guard Cam Shelton, who basically used up most of the 30-second clock on each possession for the final five minutes.
It was strange, by the way, that Few didn't ever double-team Shelton to get the ball out of his hands — since none of the other Lions really wanted to shoot.
Malachi Smith finally got the assignment, after Shelton made a trio of 3-pointers over the shorter Hickman.
Smith did his best, and even forced the left-handed Shelton to go right on his final drive of the game — but LMU's man of the moment tossed in a low-percentage bank shot anyway.
Next …
There's the issue at the rim.
No one on the roster is a true shot-blocker (or rebounder, for that matter).
Timme, Watson, Ben Gregg and 7-footer Efton Reid III — when he plays — are not quick, athletic jumpers, which negates their size.
NOW WE address the point guard problem on offense.
Hickman inherited the job when Andrew Nembhard left for the NBA, but that isn't really Nolan's game.
He's hell-on-wheels in the open court, and a good long-range shooter, to boot.
But running a half-court offense against big, tough opponents who have scouted the Zags to death?
Hickman struggles, simple as that.
I'm guessing that if Few had it to do over again, he'd have started Bolton at the point way back in the summer.
The logic then probably had something to do with Bolton's deadly shooting as the off guard, and that Hickman's natural ability would allow him to learn the point job as the season progressed.
Unfortunately, not much has improved and Gonzaga has paid a price.
Hickman committed two turnovers in the final 80 seconds against Baylor, trying vainly to drive — and the Zags lost 64-63.
Even in the LMU game last week, Few's last-ditch play with 11 seconds remaining, down one point, started with a pass in to Hickman.
The object clearly was to get the ball to Timme, but Hickman was hounded off the correct spot, made a pass from a poor angle after taking too long, and Timme got mobbed.
Look, Nolan Hickman is a hell of a basketball player.
So are a lot of these Zags.
They're ranked 16th in the NET (although Saint Mary's is No. 6), and they've beaten teams like No. 2 Alabama.
It's just that, by Gonzaga standards …
There's really no serious hope of a Final Four, which is a bummer.
And damned rare.
Email: scameron@cdapress.com
Steve Cameron's "Cheap Seats" columns appear in The Press four times each week, normally Tuesday through Friday unless, you know, stuff happens.
Steve suggests you take his opinions in the spirit of a Jimmy Buffett song: "Breathe In, Breathe Out, Move On."
Recent Headlines
---