Where's the snow?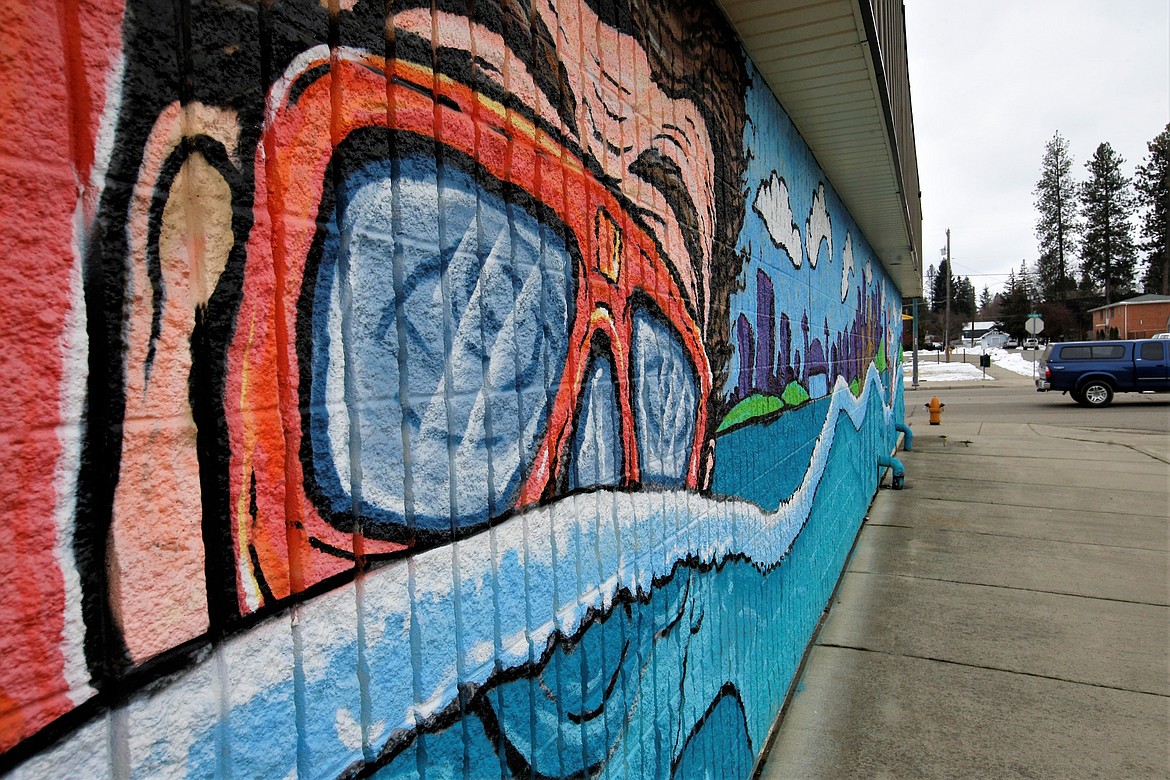 The theme of a mural on a wall near Sherman Avenue seems fitting with the lack of snow in Coeur d'Alene.
by
BILL BULEY
Staff Writer
|
January 25, 2023 1:09 AM
COEUR d'ALENE — For only the fourth time since 1912, Coeur d'Alene is on line to have less snow in the winter than in the fall.
"In this pattern of extremes, that's what's happening," said Climatologist Cliff Harris on Tuesday.
By the first day of winter, Dec. 21, 48.9 inches of snow had fallen in Coeur d'Alene, marked by some blizzards in mid-December.
Since then, just 3.9 inches of snow has come down, and the 16 inches on the ground Christmas Day has nearly disappeared.
The average January snowfall is about 20 inches.
"So we're way off," Harris said.
He said the problem is a high-pressure ridge that settled over the area about a month ago and is refusing to budge.
"We've got to break this high-pressure ridge down," Harris said.
He doesn't see any big snowstorms in sight, though he expects temperatures to drop into the single digits later this week.
"Everybody thinks it's going to snow every day. They keep talking about it on TV," Harris said. "I say, 'What flurries?'"
The daily temperatures this month have consistently seen highs in the mid-30s and lows near 20 degrees.
"We just don't have the moisture," Harris said.
His preseason prediction of 83 inches of snow is in doubt.
"I'm kind of wondering now if that's going to happen," he said.
February and March average 19 inches of snow, which when combined with the 52.8 inches Harris has measured at his Player Drive home, would leave it well short.
The only other years more snow fell in the fall than winter were 1912, 1929 and most recently, 1955 — nearly 70 years ago.
Harris said Coeur d'Alene basically had winter in the fall, and fall in the winter.
While he believes the area will receive another 30 inches of snow, people have told him an early spring would be fine.
"We don't want to see winter No. 2," Harris was told.
Recent Headlines
---