Fire forces two from home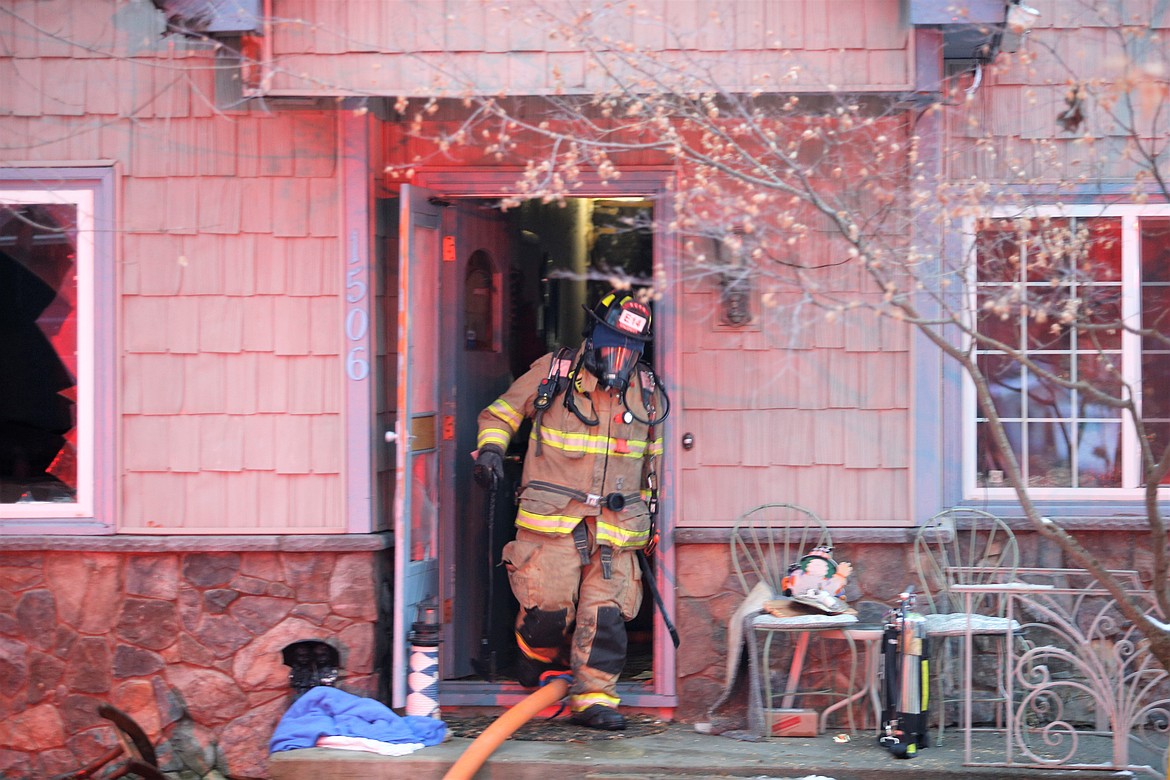 A firefighter emerges from a home in the 1500 block of Seventh Street in Coeur d'Alene on Monday afternoon. The home sustained structural and smoke damage in the blaze that started in the basement.
BILL BULEY/Press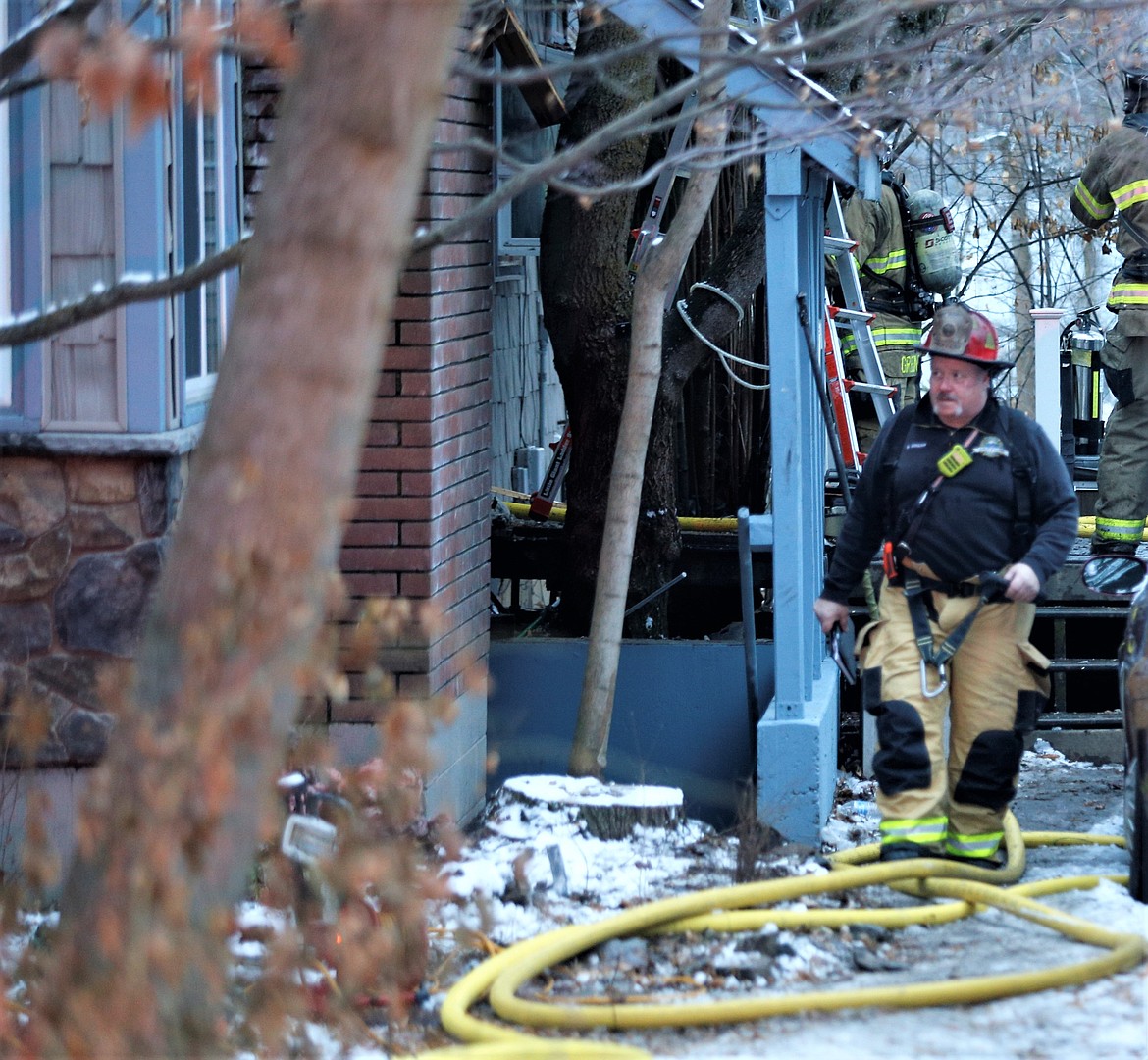 Bobby Gonder, deputy fire marshal with the Coeur d'Alene Fire Department, surveys the property of a home damaged in a fire Monday afternoon.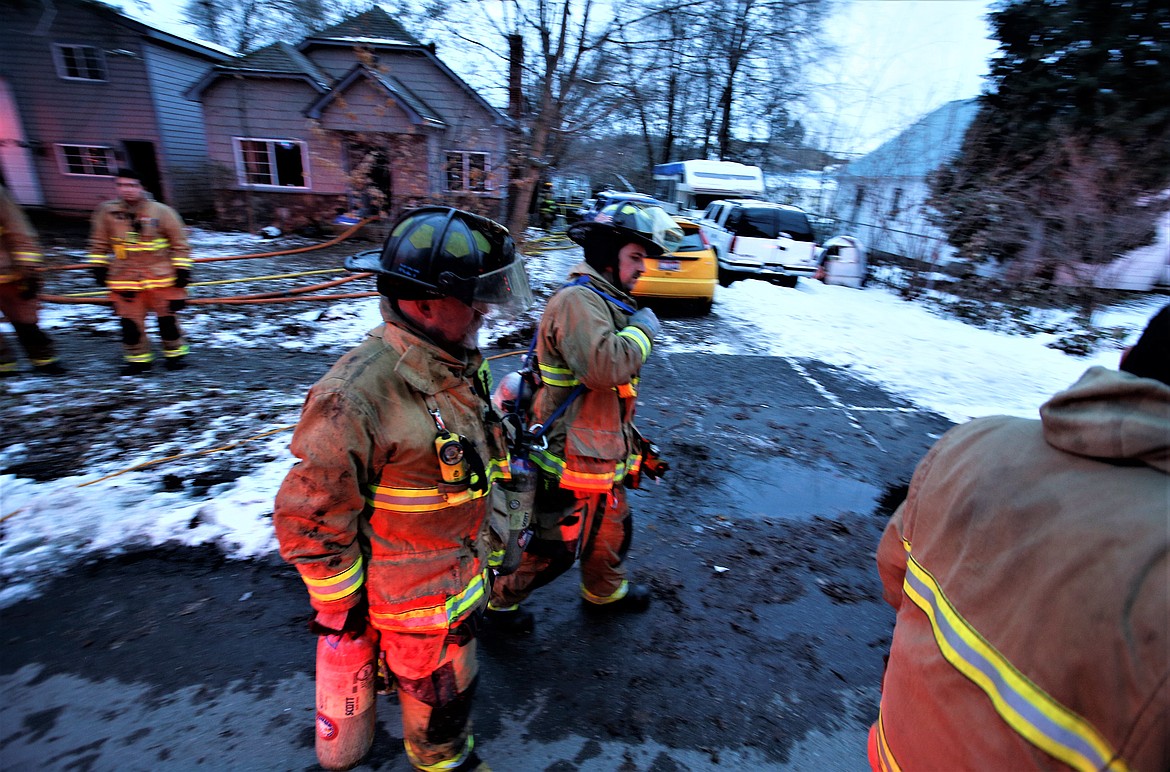 Firefighters begin to clean up following a house fire in the 1500 block of Seventh Street in Coeur d'Alene on Monday.
Previous
Next
by
BILL BULEY
Staff Writer
|
January 24, 2023 1:06 AM
COEUR d'ALENE — Two people fled a Coeur d'Alene home that caught fire about 12:30 p.m. Monday, and two dogs were rescued by firefighters.
The blaze started in the basement of the two-story house at 1506 N. Seventh St. and spread to the main floor, said Bobby Gonder, Coeur d'Alene Fire Department deputy fire marshal.
"It was kind of a hard fight at the beginning, trying to get to the basement, get to the feet of the fire," Gonder said, while still at the scene late Monday afternoon.
Coeur d'Alene firefighters were joined by firefighters from the Northern Lakes Fire District and Kootenai County Fire and Rescue in battling the two-alarm blaze.
The flames threatened to reach the top floor before being controlled by about 35 to 40 firefighters on the scene.
Gonder said older homes present challenges due to void spaces.
"The captains did a really good job of pinching that off," he said.
Relatives of the owner were staying in the home. The man was not injured, and the woman was taken to Kootenai Health to be treated for smoke inhalation, Gonder said.
Two dogs were rescued by firefighters and taken to a veterinarian.
"We had a lot of really heavy smoke in there, but our guys went in there, and they got to the dogs and they were OK," Gonder said.
Firefighters were checking for any hot spots and cleaning up the scene about 4 p.m.
Gonder said the cause of the fire had not been determined, but he expected to be able to access the basement today and continue an investigation.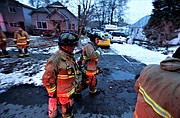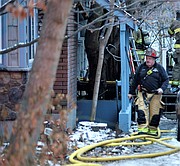 Recent Headlines
---