Huckleberries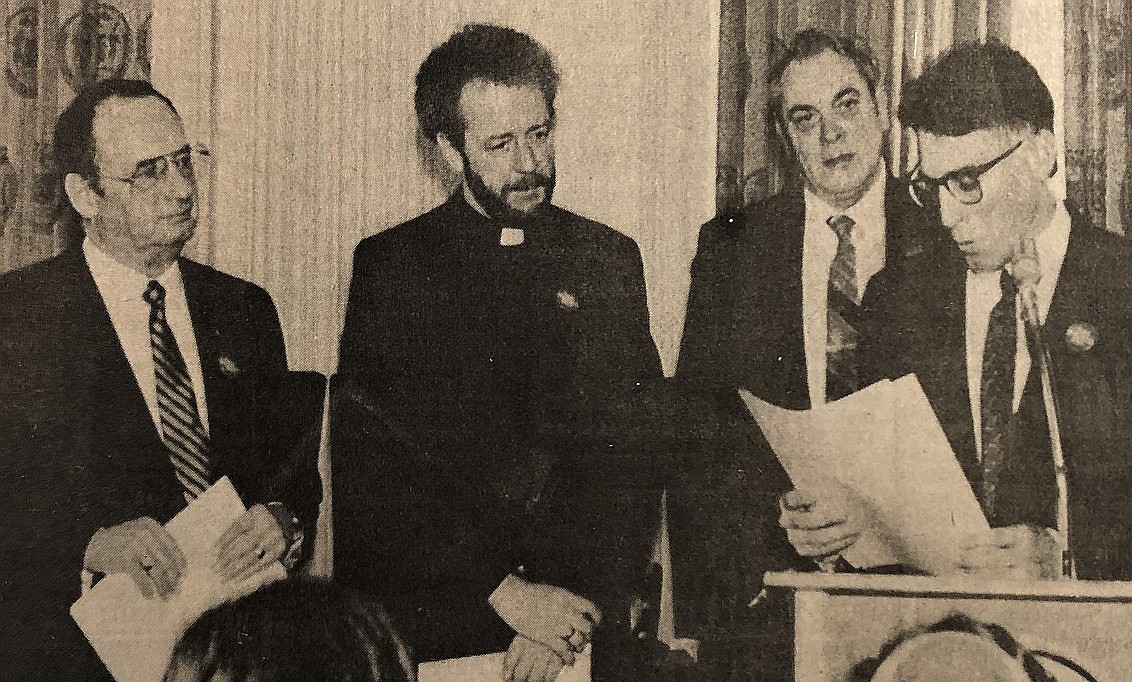 Pictured in January 1987 in New York, from left, Ray Stone, Bill Wassmuth and Larry Broadbent receive the Raoul Wallenberg Award for Coeur d'Alene's fight against racism.
Courtesy photo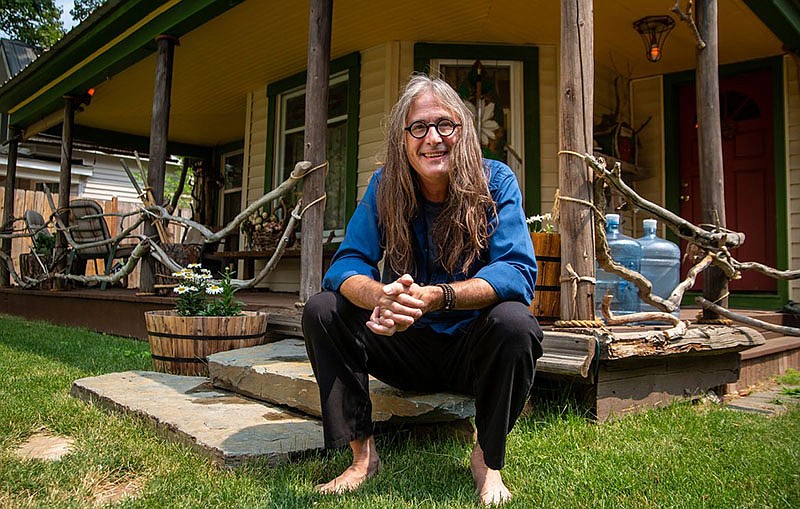 Michael Koep is planning to continue the summer concert series previously organized for decades by the late Chris Guggemos.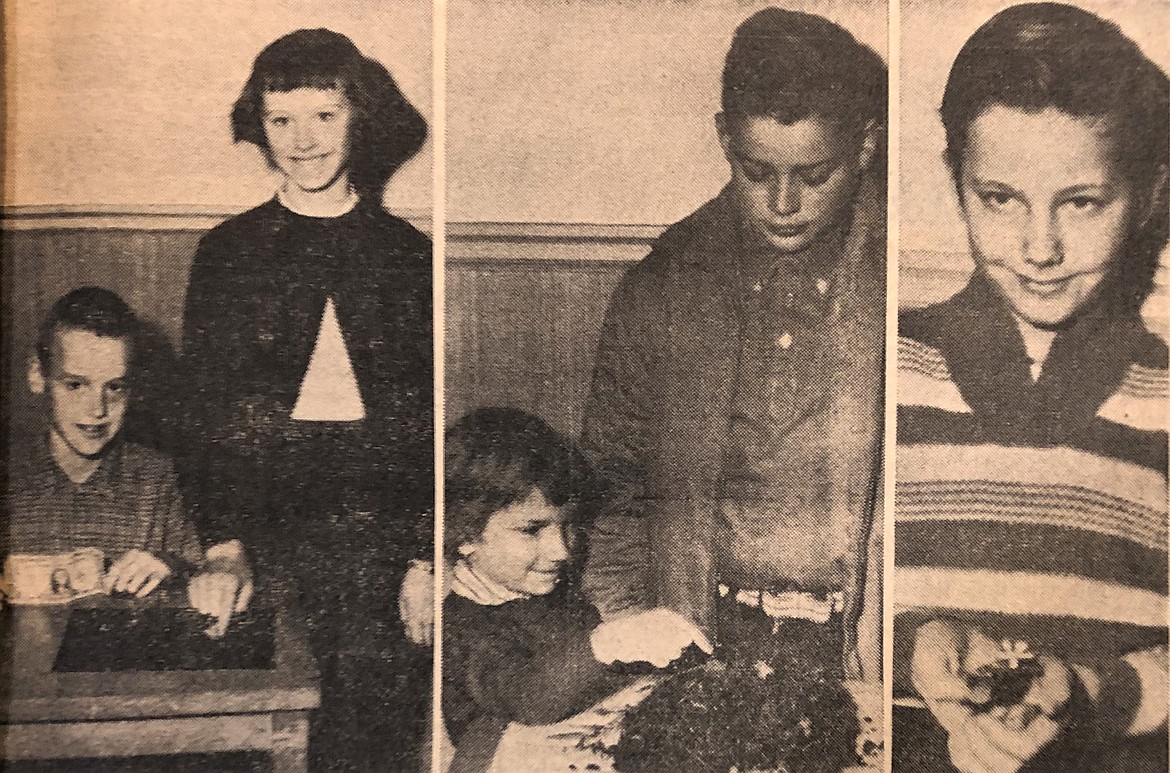 Dave Scates, 12, center photo, was one of the children to claim the first buttercup of spring in January 1963.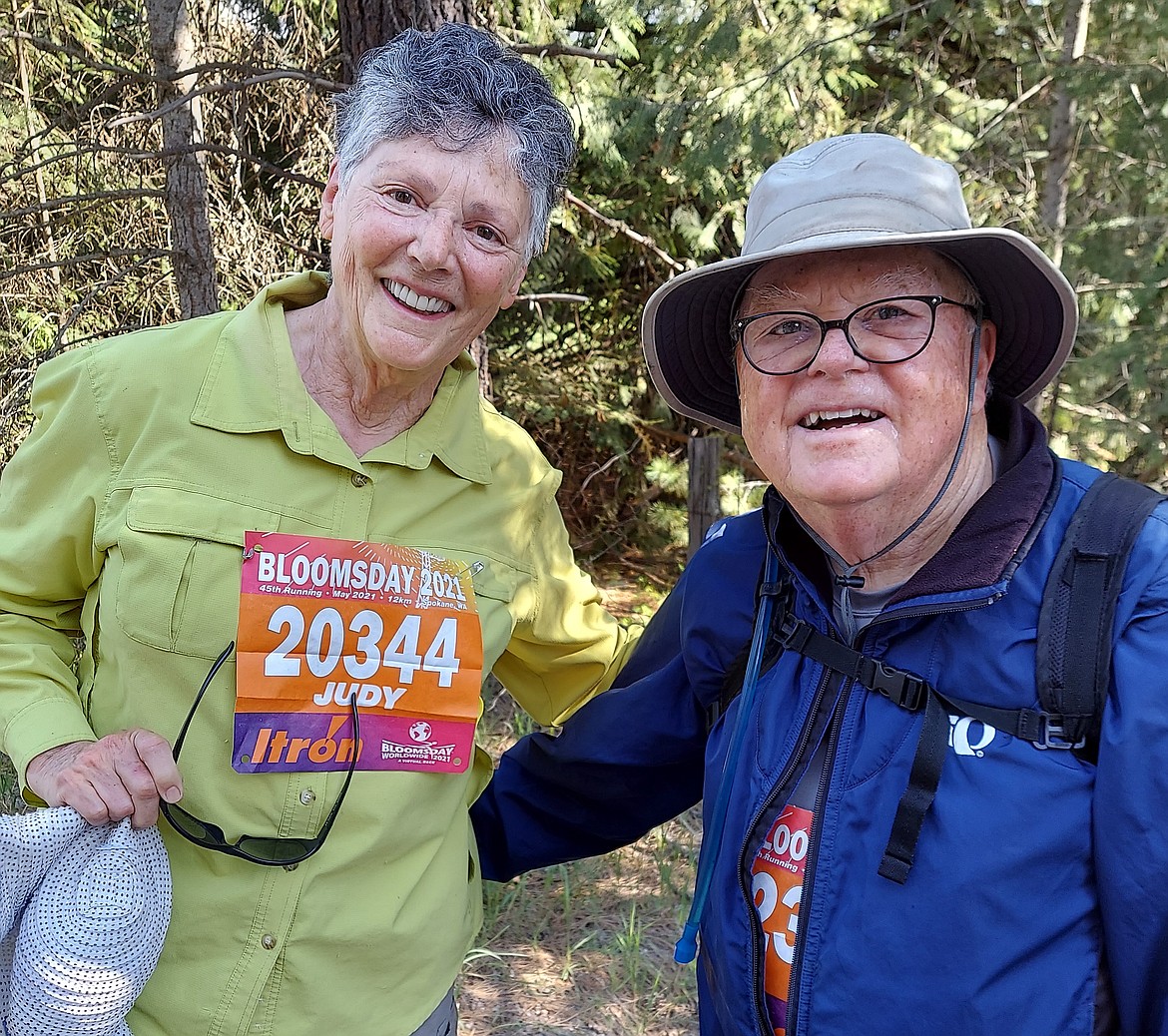 Ken and Judy Meyers during Virtual Bloomsday 2021.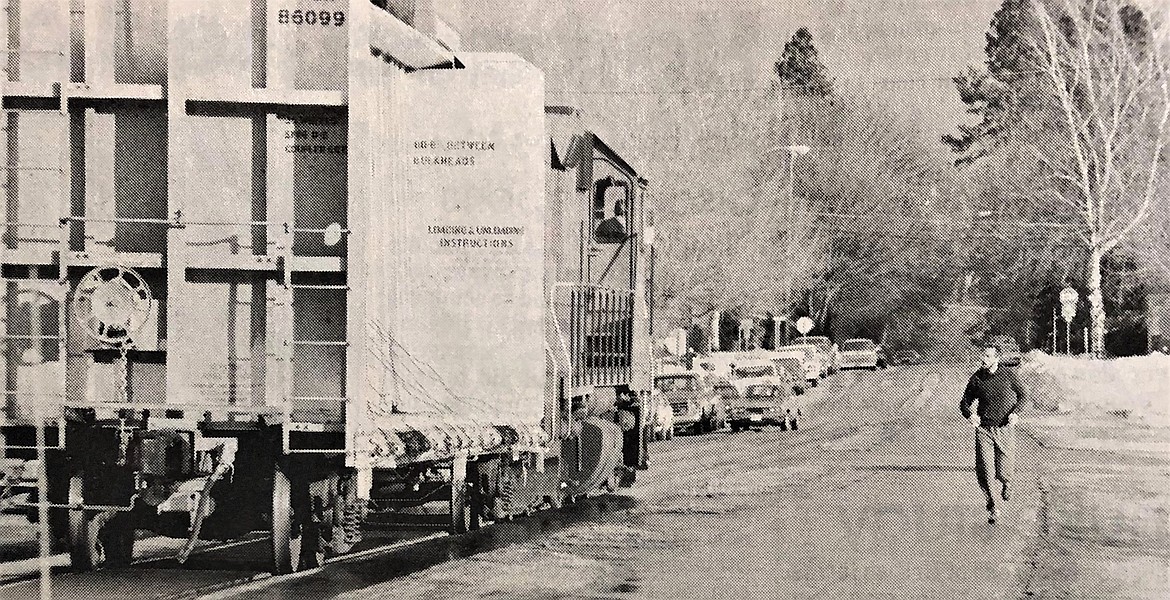 A train makes its last run to Potlatch's Rutledge mill site Jan. 18, 1988.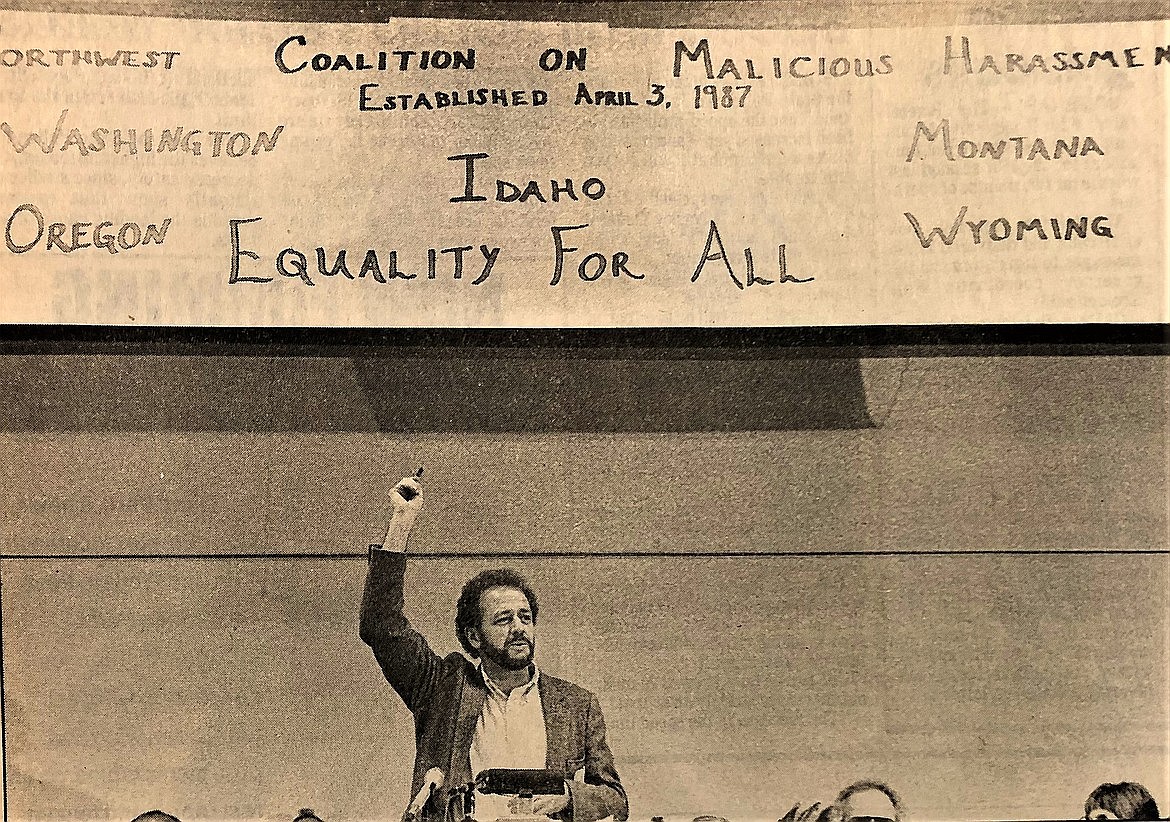 Bill Wassmuth signs incorporation papers for the Northwest Coalition Against Malicious Harassment on April 3, 1987.
Previous
Next
|
January 22, 2023 1:05 AM
The news during the morning services that Sunday stunned the St. Pius X congregation.
And, as word leaked out, it shocked — and saddened — many in the community, too.
"Father Bill" Wassmuth, the popular Catholic priest and human-rights champion, was leaving his pulpit without explanation other than he had to address personal issues.
Was he suffering an illness? Was he dying? Was his life in danger again?
Thirty-five years ago (Jan. 16-17, 1988), Bill told his Roman Catholic parish that he would stay until June and then leave the area. He refused to answer a follow-up question: Are you leaving the priesthood?
There had been rumors.
Now, we know the answers to the questions raised by Bill's surprise announcement.
He was moving to Seattle to become the executive director of the Northwest Coalition Against Malicious Harassment. And, yes, he was leaving the priesthood — to marry local artist Mary Frances Dondelinger.
"It wasn't a sudden thing," Bill told this reporter the following day after his brief speech at the third annual Martin Luther King Jr. Day at North Idaho College.
Many of you know Bill's story.
He arrived in Coeur d'Alene in June 1979, a "hippie priest" with an Afro and a perm, to grow St. Pius X from 450 families to 920. Five years later, he was named president of the revitalized Kootenai County Task Force on Human Relations. Friends joked that he was the most qualified to combat the growing presence of Richard Butler's Aryan Nations because he was single.
No one was laughing after the night of Sept. 15, 1986, when white supremacists tried to assassinate Bill by placing a bomb at the back of his parsonage. The murder attempt rallied the community behind the task force banner and pushed Bill into the national spotlight.
He won awards, including the Idaho Statesman's 1987 Citizen of the Year.
But nothing removed the emptiness inside. He didn't want to remain single. As a priest, however, he had taken a vow of celibacy. In June 1987, he sought counsel from Idaho Bishop Sylvester Treinen.
He was trapped until his work with the task force launched the coalition, a five-state organization created by human rights representatives in April 1987 at North Idaho College. Bill was picked as the first president. As he announced his resignation at St. Pius X, Bill already had made plans to become the coalition's first paid executive director, operating from Seattle.
In 1989, the change of careers enabled Bill to wed his love, Mary Frances. They were married 13 years until August 2002, when Bill, then 61, died of Lou Gehrig's disease. A reporter who visited Bill near the end of his life was amazed at how peaceful he seemed, even as he lost his ability to move and talk.
After leaving Coeur d'Alene, this tortured soul who had given so much to others found peace.
Last Train
Oldtimers will remember that we once shared Coeur d'Alene streets with the railroad.
The trains would rumble along City Park, cross what is now the Coeur d'Alene resort lawn, head east on Front, jog near the current library, and continue east on Mullan to Potlatch's Rutledge mill.
Tom Torgerson, who grew up at 1018 Front, can't recall how many times he got his bicycle wheel stuck in the tracks and crashed. Linda Hjort Ehrenberg, who lived at 15th & Mullan, remembers putting pennies on the tracks to be smashed. Said she: "I couldn't wait to wave at the workers on the trains." Gina Casey O'Hara of Coeur d'Alene recalls that the trains moved slowly. And: "Some kids were known to hop on the ladder on the side of the box car and ride downtown."
Why am I telling you all this? The last train to and from the Rutledge mill made its final run 35 years ago (Jan. 18, 1988). And then they tore the mill down, removed the tracks, and built The Coeur d'Alene Resort golf course.
Gone with the mills
Stephen Shepperd of Coeur d'Alene has the answer for readers curious about those sawed-off pilings, exposed by low water this winter, off North Idaho College beach: They once supported a train trestle.
The trestle extended into the lake from the southern terminus of Hubbard Street in the Fort Grounds area. The Spokane International Railroad used the trestle to dump logs from rail cars into the lake from the early 1900s until it went out of business in the 1950s.
The logs, according to Stephen, were then moved by tugboat to one of the several mills on the Spokane River between Coeur d'Alene and Post Falls. There was another trestle at the foot of Third Street that the Northern Pacific used for the same purpose.
Huckleberries
• Poet's Corner: It has been said,/perhaps for laughs,/that dogs have masters/and cats have staffs — The Bard of Sherman Avenue ("Canines and Felines").
• Factoid: Seventy-five years ago (Jan. 24, 1948), on a Saturday, the Press published at noon and then moved from 111-113 Fourth St. (Canton restaurant site today), to its location ever since, Second and Lakeside. The first paper at the new digs was printed Monday, Jan. 26, 1948.
• Build Me Up Buttercup: Speaking of the Press, the paper had a wonderful tradition that inspired kids throughout the county to scour yards and fields for buttercups. The first child who brought one in earned a dollar. In 1963, three children tied for the honor, including Dave Scates, age 12. Coeur d'Alene later had a police chief by that name. One and the same?
• Don't Look Now, But — Michael Koep is busy dotting I's and crossing T's as he plans to continue the summer concert series run for decades by the late Chris Guggemos. A fourth-generation Coeur d'Alene native, Michael is an author, traveler, "dynamite waiter," and drummer for the popular band, The Rub. He has contacted Chris' family and everything appears to be set. Stay tuned.
Parting Shot
We don't know one another as well as we should. Take Judy Meyers of Lake Pend Oreille's Bottle Bay, for example. She knew that the Silver Valley's poisoned hillsides had been reforested. But she didn't realize that the late Ed Pommerening (Huckleberries, Jan. 8) was largely responsible for the project. Then, there's Judy's late husband, Ken. A revered researcher and associate dean for WSU's famed veterinarian school, Ken carried his zest for life and community involvement to Sandpoint when he retired in 2005. Ken died in October. And friends didn't know about his laundry list of accomplishments until they read his obituary and heard funeral tributes. That prompted Judy to "intentionally go to another level" with friends. As one gal pal told her, "I don't want to read your obituary and only then find out about all the amazing things you did in this world." Words to live by?
•••
You can contact D.F. "Dave" Oliveria at dfo@cdapress.com.
Recent Headlines
---