Huckleberries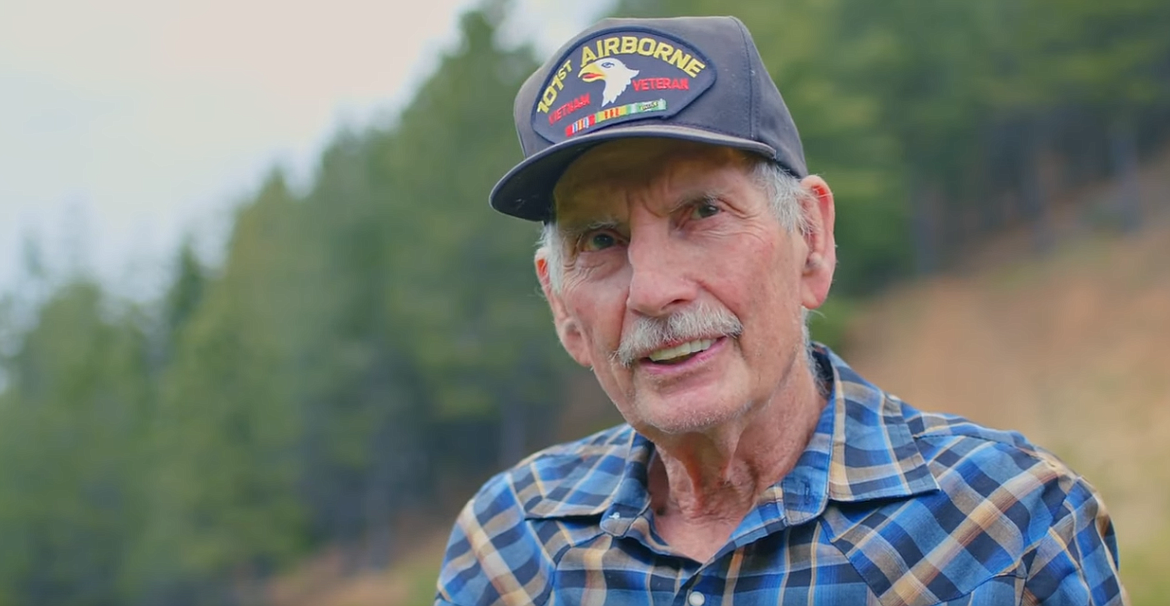 Ed Pommerening
Kootenai-Shoshone and Idaho Farm Bureau video
|
January 8, 2023 1:00 AM
I first saw the Silver Valley in spring 1977 en route to a job interview in Kalispell, Mont.
My friend, Doug Clark, then the Coeur d'Alene Press sports editor, was at the wheel.
I was gobsmacked during the drive from Spokane by the water, mountains and evergreens that flashed by the window.
As we approached the valley, however, Doug warned: "You won't believe what's around this corner."
I wasn't prepared, even with the heads-up.
Denuded hillsides rose from the valley floor of the mining region, a tree here and there struggling for life. Otherwise, the hills were a vertical brown swath of poisoned earth, sterilized by decades of emissions from the Bunker Hill Lead Smelter and Zinc Plant.
But somewhere in that toxic mess, Ed Pommerening's reforestation work was taking root.
Ed, an ex-Army Ranger, had been hired by Bunker Hill five years earlier to reclaim the Silver Valley. In 1972, he began an experimental program that would ultimately reforest 18 square miles.
The amazing transformation of lifeless hillsides into verdant forest is told in "The Reforestation of the Silver Valley," a 25-minute YouTube video produced last summer and funded by Kootenai-Shoshone and Idaho Farm Bureau.
Ed knew from the start he could pull off the miracle, despite mockery from skeptical residents. He'd seen it done – naturally – in Vietnam.
In the Farm Bureau video, produced by Matthew Bane, Ed tells of suffering a "flashback" when he rounded Pinehurst corner and saw the valley for the first time: "I thank the good Lord I wasn't driving."
The despoiled hills reminded Ed of the devastation caused by Agent Orange and napalm in Southeast Asia. Yet, he had seen sick Vietnam jungles and mountain sides spring back to life quickly.
Ed learned the seedlings would survive, if they were planted in containers 10 to 12 inches deep, with roots below the level of contamination. He grew the seedlings in the Bunker Hill Mine. From mid-April to July, beginning in 1974, he and 85 high school and college workers, some of whom were children of the 91 miners killed in the 1972 Sunshine Mine Disaster, planted conifer seedlings – pine, fir and larch.
At one point in the Farm Bureau video, Ed smiles and says: "It became the easiest job I ever had."
The reforestation was crucial as the valley economy transitioned from mining to tourism. Ugly doesn't attract visitors. People now come to enjoy Silver Mountain, Route of the Hiawatha and Trail of the Coeur d'Alenes. Ed's vision for the valley provides a welcoming green backdrop.
Ed Pommerening, 75, died unexpectedly Christmas Eve. His legacy is Paradise Restored.
You Can Go Home
Deanna Sylte-Lucas Starr misses singing with her sisters, Joan and twin, Deanda, but she's happy to entertain some 50 goats on the family ranch near Rathdrum.
"I chose to become less and less of a public figure and more and more of a support to the world in which I live, to my loved ones, the trees and the animals," Deanna told Huckleberries.
Last week, this column reported the sensation caused when The Sylte Sisters returned home for Christmas 1962 after touring the country, the world, and cutting a .45 record for a Disneyland subsidiary.
A discographer said the Sylte trio broke up for lack of a hit record. But wedding bells were the real reason. When Deanda married in the mid-60s, Joan and Deanna struck out on their own.
Deanna would marry David Lucas, who gained fame for such commercial jingles as AT&T's "Reach Out and Touch Someone," GE's "We Bring Good Things To Life" and Coca Cola's "You Can't Beat The Feeling."
Later, Deanna would teach art for Spokane Community Colleges and Spokane Parks and Recreation. Joan would teach elementary school music for 37 years. And Deanda would become a psychotherapist and, with her husband, Dr. Donald Roberts, pen a book in 2007 on borderline personality disorder.
Now in their 80s, the sisters have gravitated home. Deanna and Joan live on the family ranch with brother Gordon. Deanda and her husband live in Spokane and visit weekly.
"We all came home," Deanna said, "because this is sacred ground to us."
A meeting of kings
In 1982, John Austin of Pinehurst, the former Coeur d'Alene finance director, was a young accountant assigned to guide Jack Simplot around the Bunker Hill Mine. At the time, Simplot, founder of an Idaho potato empire, Duane Hagadone, Harry Magnuson and Jack Kendrick were planning to buy the closed mine. John figured that Simplot, who had turned 73 that day, would ride down the No. 2 shaft, briefly look around, then head back up top for lunch. But Simplot wanted to see it all. "So," said John, "we spent the day going all over. Finally, (we) went up to the Reed Tunnel, where Ed (Pommerening) was growing the first one million of his saplings." The sight of all those seedlings underground left Simplot speechless. And that, says John, was how Mr. Potato King met Mr. Pommerening.
Huckleberries
· Poet's Corner: Sometime between youth and golden age/most people find they will reach a stage/where they will be speaking and being heard/and all of a sudden can't find the right …/ uh … /you know – The Bard of Sherman Avenue ("Of Senior Moments").
· Fan Mail: "The Tidyman's Santa Sleigh flyover brought back memories for me," writes Joanne Hellawell (of the Dec. 25 item). "It was an annual tradition for my husband and me to watch for it. We would drive from our subdivision to a dark empty field (which was easy to find back then) to watch Santa and his reindeer fly above us. Good times."
· All codgers, including moi, should embrace the message via C.S. Lewis on the Breaking Bread readerboard: "You are never too old to set another goal or to dream new dreams."
· In January 1968, the stars were out at the sixth Idaho Sports Banquet at the North Shore Convention Center, including Jerry Kramer of the NFL champ Green Bay Packers and Keith Lincoln of the Buffalo Bills. But the main attraction was not a jock. Milburn Stone, an outdoorsman who played Doc Adams in the popular "Gunsmoke" TV show, told locals that the steelhead fishing outfit gifted him for guest-speaking was better than an Emmy.
Parting Shot
Has it been 10 years since that letter writer in the Press told Councilman Woody McEvers to "go back to California"? The guy was miffed that Woody had used the word "bitchin" to describe plans for the new McEuen Park. And Woody had been right, give or take a slang word. The huffy letter writer was looking forward to voting against Woody and the 4-3 majority who had supported the park makeover. "You can dust off your surfboard and head back to Huntington Beach," fumed the writer. Woody is the only council incumbent who sought re-election in 2013. He won. And continues to win. And that's bitchin'.
You can contact D.F. Oliveria at dfo@cdapress.com.
Recent Headlines
---