OPINION: Fulcher: Elect McCarthy, move on with business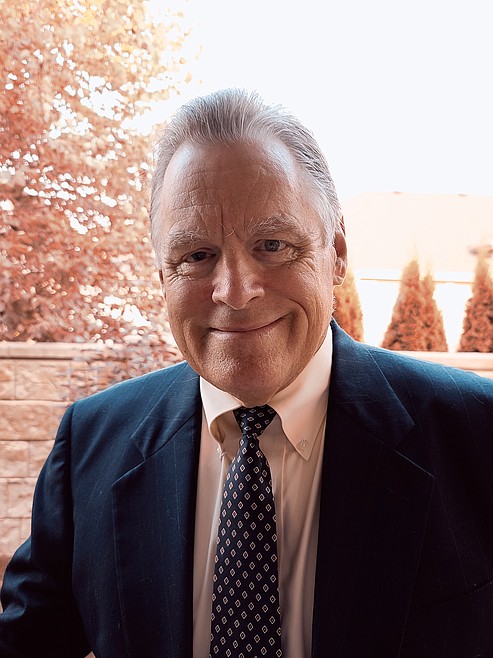 Idaho Congressman Russ Fulcher is a member of the House Freedom Caucus, where some members of that group are standing in the way of Rep. Kevin McCarthy's quest for the House speaker's position. Fulcher is not part of that effort; he strongly supports McCarthy and thinks his fellow Republicans should get on with the business at hand.
"This does not bode well for Republicans," Fulcher told me. "It makes it look as though we are incapable of governing, and that's not the impression we want to give."
Fulcher is in a unique position. He's a member of the freedom caucus and friends with some of the hardline conservatives who oppose McCarthy. He also has a favorable working relationship with McCarthy and the Republican leadership team. So, Fulcher has been working on both sides of the conference rooms to find a solution.
"And you can see how effective I've been," Fulcher said sarcastically.
One positive for McCarthy is that he wants to be the House speaker. "I don't want it and I don't know anyone else who does," Fulcher said. Rep. Jim Jordan of Ohio, a friend of Fulcher's, has been mentioned as a possibility, but he also has made it clear that he doesn't want to be speaker and has joined Fulcher in supporting McCarthy.
"Kevin McCarthy has more support than any single member (on the Republican side)," Fulcher said. "In terms of me, personally, I have not asked him for anything and I don't plan to ask him for anything, but we have a good working relationship. I have never seen evidence, with me personally or anyone else I've worked closely with, where he has been unfair."
But, for whatever the reason, some members do not want McCarthy as speaker. Fulcher says that some fellow Republicans are critical of McCarthy and Senate GOP Leader Mitch McConnell for working with Democrats to allow massive omnibus spending bills on the floors. Others are concerned about how McCarthy has spent money in primary races — funneling money to some of the wrong places. More than likely, Republicans would not be holding a majority in the House without McCarthy's fundraising help.
"The guy raised a half a billion dollars in this last cycle," Fulcher said. "He's a money-raising machine."
Fulcher is not surprised with the political logjam. It has been a focus for him since the midterms. The first battle was over House rules and Republicans have made progress in that area.
"That's something that needed to happen," Fulcher said. "(Nancy) Pelosi, with the help of her conference, put a lot of control — inordinate control — in the speaker's gavel. It included giving no notice for major bills and other things that sway the power to the speaker and away from individual members. The rules package that we've tentatively agreed upon, and if we ever can get a vote on it, is very good."
The second part of the negotiations — plum committee assignments for obstructionists — is more sticky. McCarthy has said "no" to some of those demands, and Fulcher sides with the GOP leader's call.
"Basically, the rules changes have been satisfied and the committee assignments have not," Fulcher said. "My thought is that we should take our victory on the rules, then win on the second part — which is governing."
Breaking the logjam can't happen soon enough for Fulcher. He said there could be dire consequences if the stalemate continues through Jan. 13.
"As we understand it, if the House is not organized by Jan. 13, there is no authority to process payroll for members or staff (of 435 offices)," Fulcher said. "That's the next point I'm going to make. If you keep messing around with this, get ready to have a conversation with your staff — 'Sorry about the January pay, or the February pay.'"
In any case, this was not the kind of "progress" Fulcher and other Republicans had in mind when they gained control in the House of Representatives.
• • •
Chuck Malloy is a longtime Idaho journalist and columnist. He may be reached at ctmalloy@outlook.com.
Recent Headlines
---